Martin Lawrence & Will Smith Announce 'Bad Boys 3': 'It's Official'
By Peyton Blakemore
November 1, 2018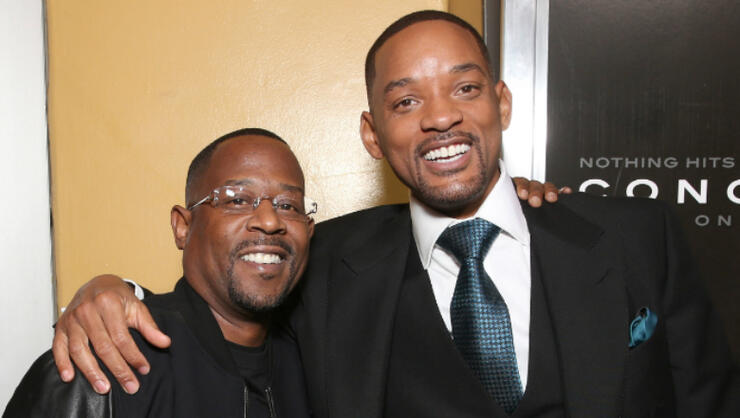 We ride together, we die together. Bad boys for life!
It's finally happening — Bad Boys III is officially in the works and both Martin Lawrence and Will Smith have signed on to reprise their roles as Miami PD's most infamous officers. (Cue the theme music!)
The on-screen crime-fighting duo announced the news on Instagram Wednesday (October 31). "It's official. Bad Boys for Life. #teammartymar #badboysforlife @willsmith #weback," Martin captioned a photo of him and Will on the beach. Will later shared a video of him shouting with excitement, while beside Martin: "Yo... I'm telling y'all. This is crazy, it's official. Bad Boys III. It's happening. It's official..."
It's been 15 years since fans last saw the kick a** cops grace screens in Bad Boys II.
The journey to the rumored final film has been a bumpy one. There were reports that Will's busy schedule delayed the film's production, Martin was reportedly unable to agree on a deal at one point, and there was the whole not being able to lock down a director thing that made it seem like the franchise would never get the grand finale it deserved.
However, last month, Variety reported that Sony was close to greenlighting the third installment titled Bad Boys For Life. The report said production for the film would begin in early 2019 with plans for it to hit theaters by Martin Luther King Jr. weekend in 2020. While the entertainment news site confirmed that Will had signed on to reprise his role as Detective Mike Lowery, Martin's involvement was still up in the air.
Fans should expect the best film yet, according to Columbia Pictures president Sanford Panitch, who told Variety, "If we're going to make another 'Bad Boys' after 15 years, it's got to be next-level great."
Photo: Getty Images