Morrissey Covers The Pretenders' 'Back on the Chain Gang': Watch
By Katrina Nattress
November 1, 2018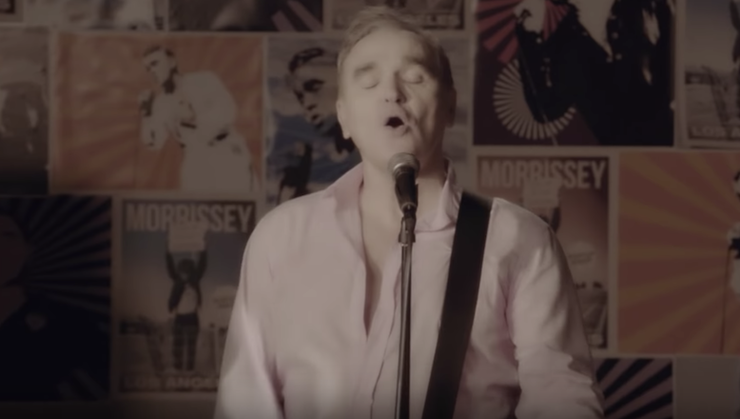 On Thursday (November 1), Morrissey shared his cover of The Pretenders' 1982 hit "Back on the Chain Gang," with an accompanying music video.
The song appears on Moz's upcoming deluxe edition of last year's Low in High School; however, he's been playing it live for years.
"I didn't ever see the lyrics correctly printed because I wanted to sing them as I had always thought they were," the former Smiths frontman told Rolling Stone of the cover. "This is tricky with [Pretenders singer] Chrissie [Hynde] because sometimes she'll sing into a misty wobble. So, I decided to wobble also … I think the original can safely be counted as a pop classic, and as always with the Pretenders, of the brain as well as the loins. Chrissie is always ready to do something before anyone expects it, and for me that's a well-developed artist."
"Chrissie is one of my longest and enduring friendships," Morrissey continued. "I don't have many. She sang on my 1991 UK single 'My Love Life,' and also on a track on my Swords album called 'Shame Is The Name.' Chrissie is the funniest person in the world, yet she has absolutely no sense of humor. We have been in many absurd situations — all her fault, of course. I know she'd marry me tomorrow, but she's already had 11 husbands and she's always being spotted digging in the garden at midnight."
Listen to Morrissey's "Back on the Chain Gang" cover below.
Chat About Morrissey Covers The Pretenders' 'Back on the Chain Gang': Watch