Justin Bieber Spotted Crying At A Harry Potter Themed Bar
By Emily Lee
November 2, 2018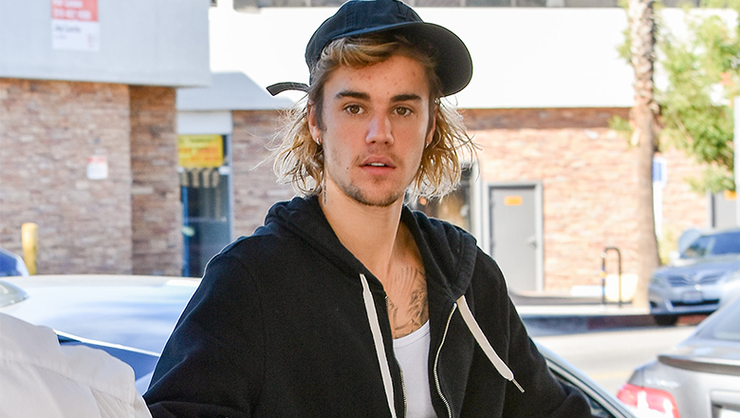 Is there a spell or potion out there that can cheer somebody up? If so, Justin Bieber needs it ASAP. The 24-year-old pop star was reportedly spotted weeping at a Harry Potter themed bar with his wife, Hailey Baldwin, by his side.
The newlyweds were seen at Universal Studios' Leaky Cauldron Bar in Orlando, however, their visit wasn't as magical as you'd expect. Blurry photos published on The Daily Mail (reportedly) show Justin crying into his hands as Hailey comforts him.
According to The Daily Mail's source, Justin and Hailey's security team cleared out the Leaky Cauldron when the couple arrived. They ordered some butterbeer and sat down at the bar around 11:00pm. "We came into the Leaky Cauldron at the exact time as them so their security was in the process of moving people out," the source claims. "They just walked in and sat down at a table while their security got to work. They ordered a couple of butterbeers." The source also claims that Justin looked "distressed and disheveled" as he tried to hide his tears behind his hat.
While it's impossible to say for certain that the photos are really of Justin and Hailey, unless they confirm in themselves, which is unlikely, this wouldn't be the first time Justin has been seen getting emotional in public. He was spotted crying in New York City with Hailey a few times over the summer.
Who knows, though, we all thought that was really Justin eating a burrito from the middle the other day. If this is really a photo of Justin crying, hopefully, he and Hailey were able to work through whatever was upsetting him and enjoy the rest of their trip to Universal Studios.
Photo: Getty
Chat About Justin Bieber Spotted Crying At A Harry Potter Themed Bar