Runaway June on The Empowering Message Behind "Buy My Own Drinks"
By Taylor Fields
November 2, 2018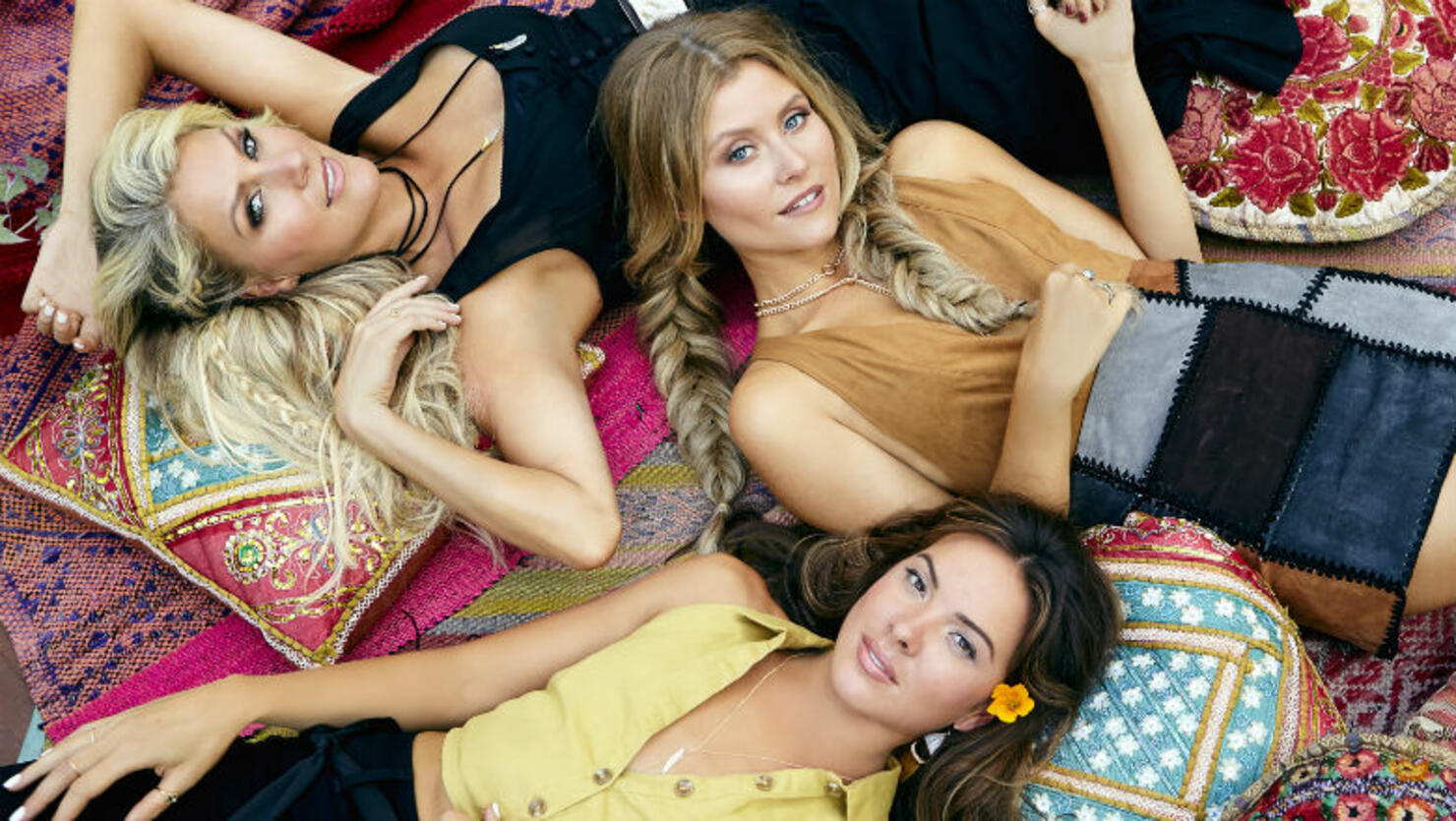 Runaway June is certainly running away ... all the way to stardom. The trio, comprised of Naomi Cooke, Hannah Mulholland and Jennifer Wayne, released their self-titled debut EP late last year, and are now on tour with Carrie Underwood on the country superstar's "Cry Pretty 360 Tour."
Runaway June's debut EP showcases new songs, including their lead single "Buy My Own Drinks," an empowering girl power anthem about independence. In the song, written with Hillary Lindsey and Josh Kear, the girls proclaim that they don't need anyone else as they sing in the chorus, "I don't need nobody else/ Yeah I can buy my own drinks."
The girls explain to iHeartRadio of the meaning behind their single, "'Buy My Own Drinks' is a super fun song. We're so proud of it. We hope that it kind of empowers everybody to just have fun on their own. And, it's just a fun song about [how] you don't need anybody else. You don't need your friends, you don't need a partner, you can do it all on your own."
They add of writing the song with Lindsey and Kear, "The standout moment was just being in the room with them. They're incredible. But, when Hillary started playing the groove to it, we all just started feeling like it was a fun song, and it just really revved up the energy. We just have a blast playing it."
One of Runaway June's favorite aspects of "Buy My Own Drinks" is the response they've received from fans. In fact, it was their fans' feedback that made them choose the track to become their lead single. They tell us, "The fan reaction to 'Buy My Own Drinks' has been amazing, and that's really what allowed us to make it the single. The first time that we played the song, we were so overwhelmed by the crowd reaction. We've never had a reaction like that to any other song that we've ever had, so we kinda knew that it was gonna be the single right away. And it just makes it so much more fun to play it because the crowd just really gets fired up."
Runaway June's five-track EP also includes tracks "I Am Too," "Got Me Where I Want You," "Fast As You" (a Dwight Yoakam cover), and "Wild West."
Take a look at some behind-the-scenes photos from Runaway June's "Buy My Own Drinks" video shoot below: