Sebastian Bach Will Celebrate Anniversary of Skid Row's Debut
By Andrew Magnotta
November 2, 2018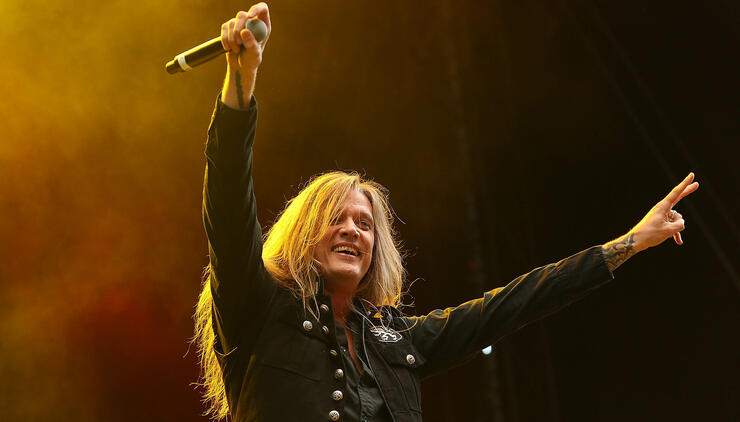 Sebastian Bach will celebrate the 30th anniversary of his Skid Row's debut with or without the cooperation of his old band mates ... but probably without.
Baz has tried in vain for years to reunite with Skid Row. He says that won't stop him from giving the fans what they want.
"Well, you know, you only get one 30th anniversary, so it is quite amazing," the singer told the Herald-Tribune. "I don't have contact with [Skid Row] ... so that's kind of a drag, but I'm not going to ignore that 30th anniversary. I plan on commemorating it if I can in some way, possibly with a live show; we're thinking about that."
He added that Atlantic Records may re-release the album. Bach admits he's not privy to the details, "But we'll find out soon."
The singer has been thinking about the anniversary all year. He said this spring that he texted everyone in Skid Row at the urging of Metallica bassist Robert Trujillo, asking if they would consider burying the hatchet for their fans and doing something together.
"I'm not making this up; I'm just telling you," he said at the time. "Five guys! No, nothing. Okay. I guess that's a dumb idea. It's the 30th anniversary of the first album. The fans would probably dig a deluxe package. But stupid old me — what do I know? (Laughs)"
Skid Row's 1989 self-titled debut went multiple times platinum on the strength of hits like "18 and Life" and "I Remember You."
For what it's worth, Skid Row is surely sick of hearing about the band's old singer. The band members reiterate in almost every interview that the band has continued successfully without Bach for 22 years and has no desire to work with him again.
Photo: Getty Images
Chat About Sebastian Bach Will Celebrate Anniversary of Skid Row's Debut