T.I. Sued For Allegedly Deceiving Cryptocurrency Investors
By Peyton Blakemore
November 2, 2018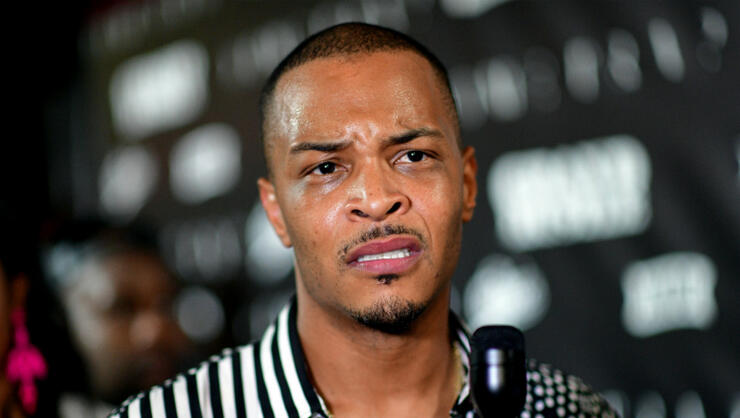 T.I. is gearing up for quite the legal battle.
According to court documents, obtained by The Blast, a group of 25 investors is suing the "JEFE" rapper and his business partner, Ryan Felton, for security fraud. The group claims Tip allegedly tricked them into pouring over $1.3 million into "now worthless" cryptocurrency called FLiK Tokens.
Here's their story:
The investors claim that in August 2017 T.I. and Ryan used "social media, celebrity endorsements, and well-known industry experts to create the false impression that FLiK Tokens were a valuable liquid investment," Blast reports. They say Ryan and Tip used a pump and dump scheme where they drove up the price of the tokens, by using money collected from investors, then dumped their tokens and got the heck out of dodge. The investors claim that by the time they realized what happened, Ryan had already created a new company that he said acquired FLiK "and speciously told investors that he had nothing to do with the new sham company."
So, just how did the Tokens, which at one point tripled in value, become "worthless"? Well, according to the investors, Ryan told them "that the devaluation was caused, at least in part, because T.I. had given FLiK tokens to members of his family and friends who had sold massive amounts on coinexchange.com causing rapid devaluation."
The investors additionally claim that T.I. and Ryan gave the false impression that Kevin Hart was going to be the face of FLiK. Ryan is also being accused of telling them he had Dallas Mavericks owner Mark Cuban on as an investor. They say he even "created fake online posts on behalf of Mark Cuban in order to manipulate the value of FLiK Tokens."
The investors are seeking no less than $5,000,000 in damages.
Chat About T.I. Sued For Allegedly Deceiving Cryptocurrency Investors