Ariana Grande Reveals Title For New Album On Twitter
By Hayden Brooks
November 3, 2018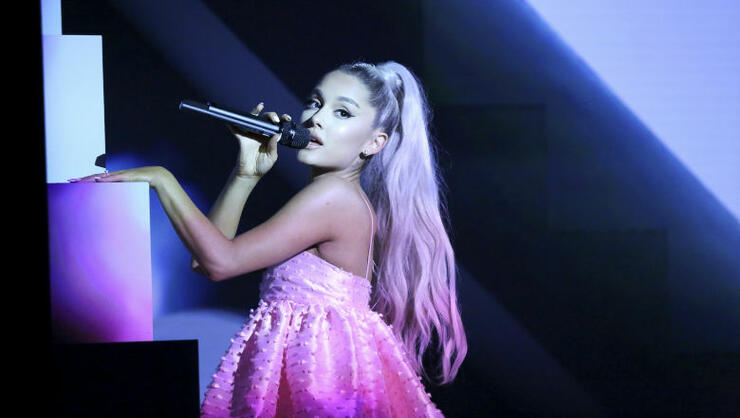 Ariana Grande wants to move past any sort of bumps from her past with the follow-up to Sweetener and it appears as if the LP is nearing its completion. After throwing shade at ex-fiancé Pete Davidson earlier this week for joking about their engagement on Saturday Night Live, the 25-year-old singer took to Twitter to chat it up with fans and revealed the title of her next musical chapter.
"A new chapter 🖤 gratitude, growth, embracing our path bumps n all …. thank u, next," the pop star told her 58.6 million followers on Saturday (November 3). "no drags…. no shade….. jus love, gratitude, acceptance, honesty, forgiveness … and growth 🖤"
Grande, who wrote thank u, next with best friend Victoria Monet, admitted that the project will be accompanied by a single, which should be dropping soon. "This what happens when u write an album w your best friends lol @VictoriaMonet they dig up all your old sayings and it ends up becoming the album title lmao," she wrote. "I'm gonna jus keep creating and putting stuff out as I please. It feels good to my soul and I love keeping the kids fed."
On Monday, Grande took to Instagram Story to share a video of her meeting with Republic Records, where she presumably played tunes from the new album. Oh, and if you were still inkling for a music video for "Breathin," don't fret because it's still coming down the pipelines. Stay tuned!
cause her name is Ari .... n i'm so good w thaaaat

— Ariana Grande (@ArianaGrande) November 3, 2018
of course my love .... i'm gonna jus keep creating and putting stuff out as i please 🖤 it feels good to my soul and i love keeping the kids fed https://t.co/AHRsNTPoFt

— Ariana Grande (@ArianaGrande) November 3, 2018
this what happens when u write an album w your best friends lol @VictoriaMonet they dig up all your old sayings and it ends up becoming the album title lmao

— Ariana Grande (@ArianaGrande) November 3, 2018