Dave Grohl Drums For Beck + Yeah Yeah Yeahs at Political Fundraiser: Watch
By Katrina Nattress
November 3, 2018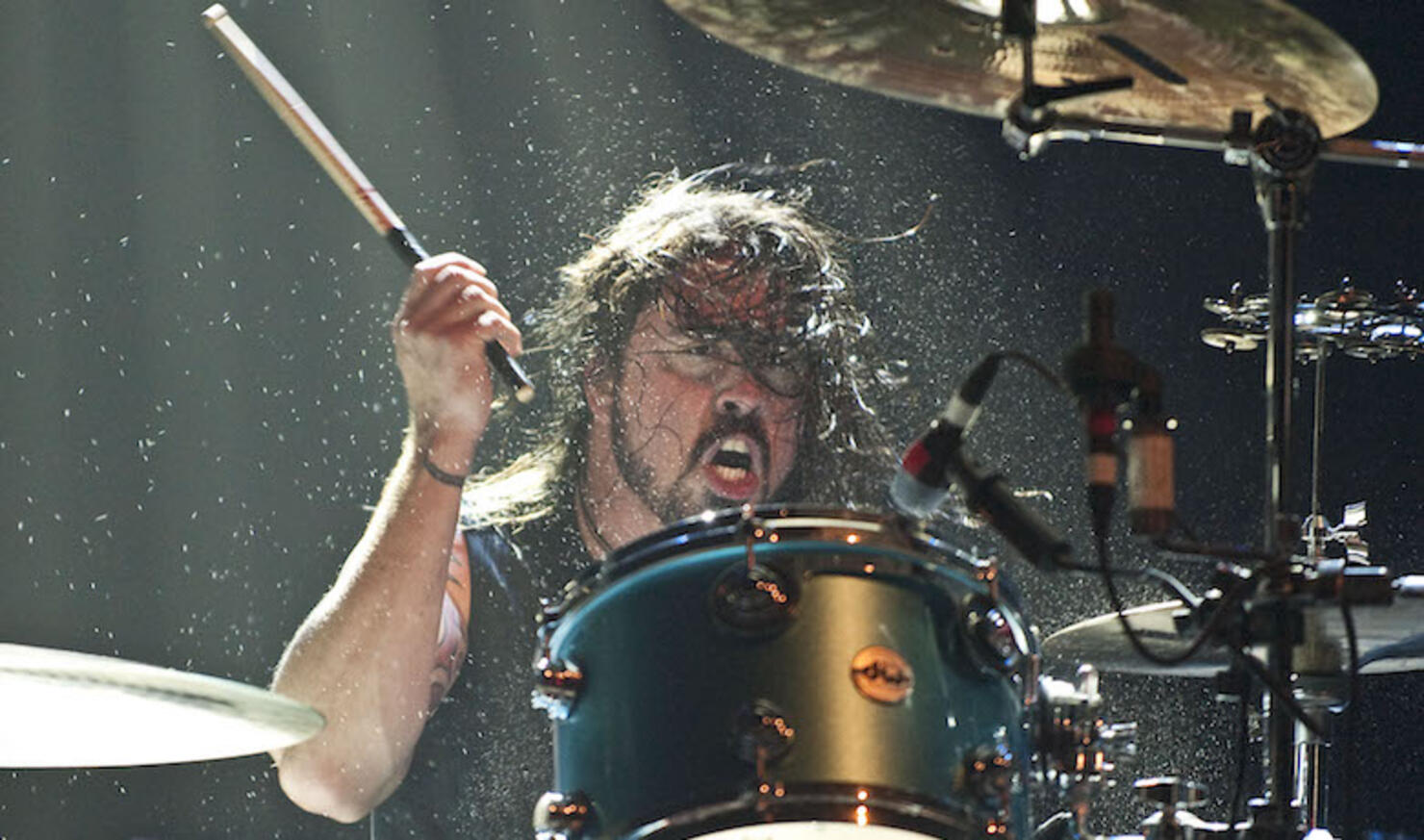 On Thursday (November 1), Los Angeles' Palace Theater hosted Swing Left's The Last Weekend. The star-studded event's goal is "to spur get-out-the-vote efforts on the last weekend before the midterm elections in key races up and down the ticket… with the goal of taking back Democratic control of the House of Representatives and transforming our government," and Dave Grohl was the night's special guest.
The Foo Fighters frontman and former Nirvana drummer sat behind the drum kit during Beck's performance of "What It's Like" with the Bird and the Bee (similar to what they did together last month). The performance included a snippet of Chic's "Good Times" before Beck encouraged Grohl to showcase his percussive prowess with a lengthy drum solo.
Grohl also drummed for Yeah Yeah Yeahs' Karen O and Nick Zinner's performance of "Heads Will Roll."
Watch both performances below.