Marc Anthony Honored with iHeartRadio Premio Corazón Award
By Nicole Mastrogiannis
November 4, 2018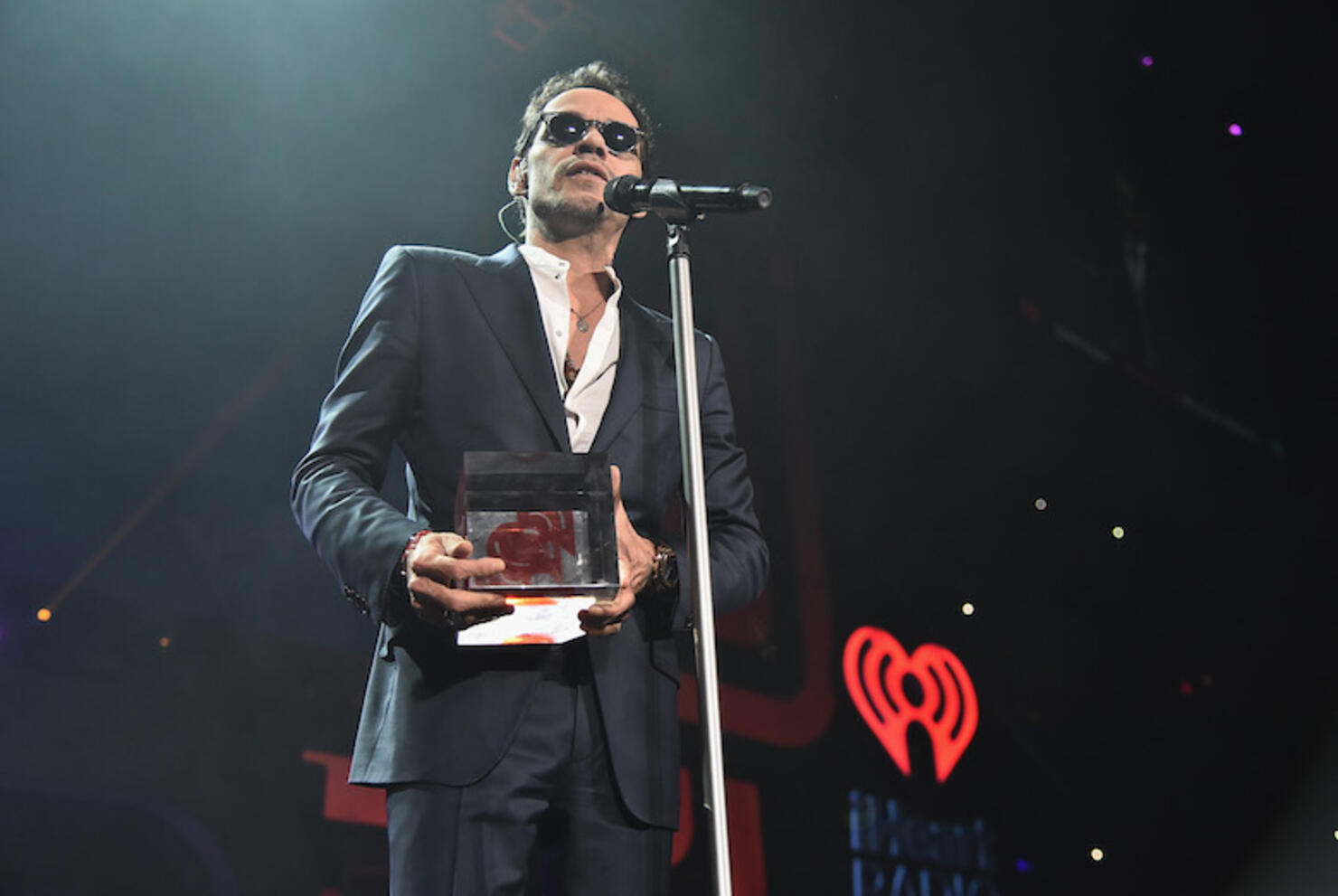 During this year's iHeartRadio Fiesta Latina (Nov. 3) in Miami, Marc Anthony was honored with the iHeartRadio Premio Corazón Award, highlighting all of the singer's accomplishments and philanthropic efforts that stretch beyond his career in music and acting.
The iHeartRadio Premio Corazón Award recognizes an individual that exemplifies their big heart through their selfless work in enhancing the lives, heritage and future of the Latin community.
Before closing out this year's show at American Airlines Arena, Anthony was presented with this special honor by host of the evening, iHeartRadio's own Enrique Santos. Santos introduced Anthony by explaining all that he's accomplished through his Maestro Cares Foundation, which aims to improve the quality of life of orphaned and disadvantaged children in Latin America and the United States. Enrique went on to say how much the organization has helped thousands of children in Columbia, Dominican Republic, Mexico and the US.
Anthony is also is be recognized for his commitment in reconstruction efforts throughout Puerto Rico after Hurricane Maria caused a lot of devastating destruction.
While accepting the award, Anthony gave a touching speech. Read what he had to say below:
"Thank you very much. My brother. For me this is a great night for so many reasons. I want to accept this award in behalf of my team, who have been by my side for so many years. This is on behalf of my people. This is for Puerto Rico. On behalf of being Latino. Because I have represented all my life what means to be a Latino *Spanish curse word with no translation lol*. But that doesn't come overnight, like I said, this is very special to me. Starting because this is heavier than me. And it means so much that my dear brother, Enrique Santos, is the one giving this to me. You're number one, baby. And accepting this award in Miami makes all the difference in the world so thank you so much for this."
After he accepted the award, the crowd was treated to a three-song performance from Anthony. He sang "Tu Amor Me Hace Bien," "Vivir mi Vida," and "Flor Pálida."