GEORGE STRAIT OUT OF RETIREMENT?
By Lauryn Snapp
November 5, 2018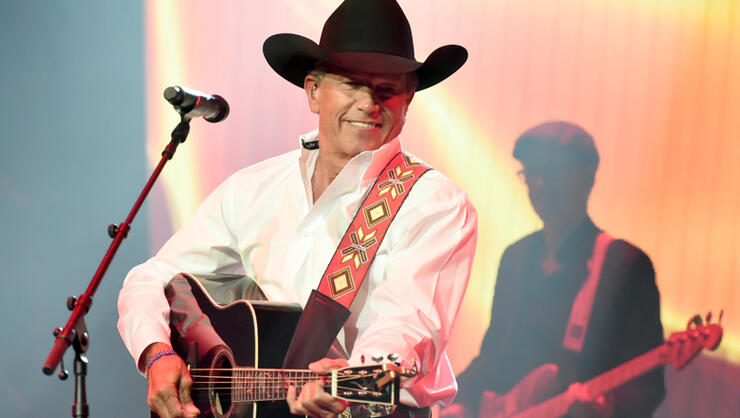 Country music's King George is back for a special one night only show.
George Strait has announced a one-night-only concert happening on March 30th, 2019 in Atlanta, Georgia. He will be joined by reigning CMA and ACM male vocalist Chris Stapleton, CMA New Artist of the year nominee, Chris Janson, and breakout singer/songwriter Ashley McBryde.
The entertainment icon's concert at Mercedez – Benz Stadium will be his first Atlanta stadium show since announcing his retirement in 2014 after his Cowboy Rides Away Tour stop at Atlanta's State Farm Arena.
Tickets go on sale Friday, November 16th at 10 AM ET via Ticketmaster.
Strait will wrap 2018 shows in Vegas on Dec. 7th and 8th and has recently announced two additional Vegas shows that Ashley McBryde will be joining him for happening Feb. 1st and 2nd. Tickets for live dates in Vegas can be found at www.GeorgeStrait.com.
Photo Credit: Getty Images.
Chat About GEORGE STRAIT OUT OF RETIREMENT?