Passengers Forced To Sleep On Airport Floor After 77-Hour Delay
By Bill Galluccio
November 5, 2018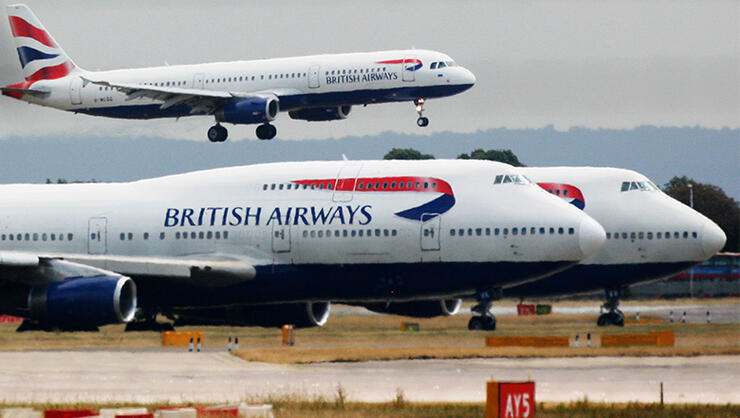 British Airways passengers are livid with the airline after their eight-hour flight from Orlando to London's Gatwick Airport turned into a 77-hour nightmare. The three-day ordeal began in Orlando when the plane was forced to return the gate due to a "technical defect." The passengers had to deplane and were taken by bus to a nearby hotel, where they stayed while the issue was repaired.
The plane eventually took off the following day, but the passengers did not make it across the Atlantic - the flight was diverted to New York City's JFK Airport.
"The captain said over the tannoy, the original problem had come back," one of the passengers told the BBC. "They had to drop the landing gear, lose fuel to make the plane lighter and divert to New York - it was the roughest one-and-a-half hours on a flight I'd ever experienced, made worse as I suffer from travel sickness."
When they landed, the weary passengers found that there were no hotel rooms available, forcing passengers, including young children, to try to get some sleep on the floor of the terminal.
#BA2036 deplorable service. Cannot believe our children had to sleep on the floor of an airport terminal for five and a half hours whilst you advise that you are looking after us. pic.twitter.com/sPXUFnmZgX

— Rosie slater watts (@SlaterRosie) November 3, 2018
The flight eventually made it to London, 77-hours after it was scheduled to arrive. Passengers were not happy with how the airline handled the situation. Rosie Slater Watts told the Guardian that they "were treated with contempt and like we didn't matter."
"When we got on the aborted flight, the customer care manager advised us that they weren't sure the aircraft had been fixed," she said. "No way would we ever use BA again."
British Airways released a statement apologizing for the incident:
"We appreciate that this was an exhausting and frustrating experience for our customers, and we have apologized for the long delay to their flight. Customers were rebooked where possible, and while there were limited hotel rooms available, our teams on the ground cared for customers in our first class lounge providing bedding, food, and drinks to ensure they were comfortable during their stay."
Photo: Getty Images
Chat About Passengers Forced To Sleep On Airport Floor After 77-Hour Delay