Alexandria Ocasio-Cortez (D) Becomes Youngest Woman Elected to Congress
By RJ Johnson - @rickerthewriter
November 7, 2018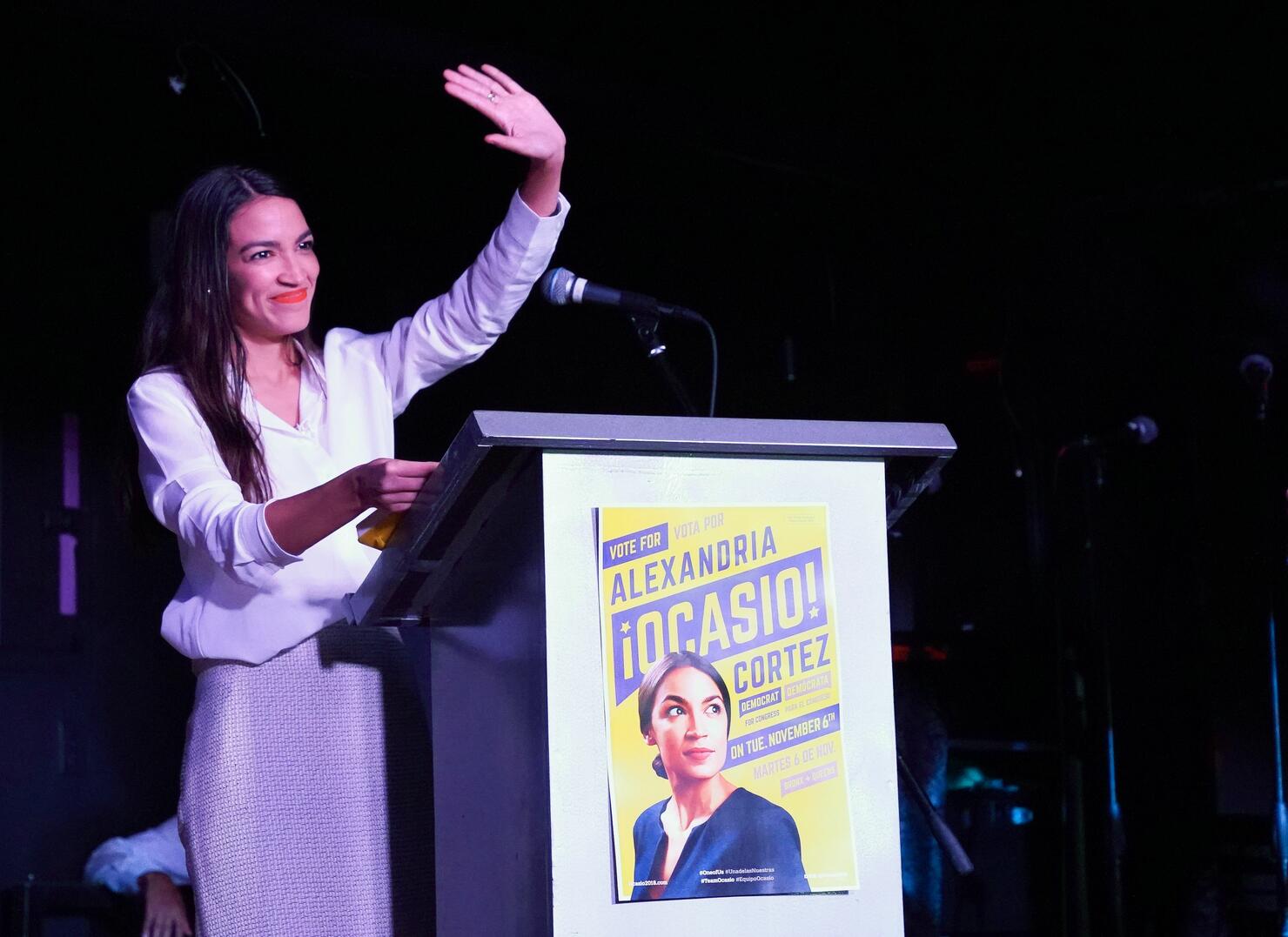 New York Democrat Alexandria Ocasio-Cortez made history tonight by becoming the youngest woman elected to Congress after winning her race for New York's 14th Congressional District.
In June, the then 28-year-old Cortez defeated incumbent top-ranking Democratic Rep. Joseph Crowley, in a huge upset. Crowley, who acted as the House Democratic Caucus chairman was the No. 4 Democrat in the House at the time and was once considered as a possible future Speaker of the House.
The deep-blue district located in Queens and Bronx was never in doubt for Cortez, as she easily defeated Republican challenger Anthony Pappas by winning 78.9 percent of the vote to his 13.1 percent.
Cortez, who turned 29 last month, previously worked as an organizer for Senator Bernie Sanders' (I-VT) 2016 presidential campaign. She is the daughter of Puerto Riocan parents and a vocal member of the Democratic Socialists of America.
Before Cortez was elected, the youngest women elected to Congress was Republican Elise Stefanik, also from New York, who was sent to Congress in 2014 at the age of 30.
Photo: Getty Images
Polls close in 1 minute.

I am so thankful for every single person who contributed, amplified, and worked to establish this movement.

Never forget the hard work it took to get us here. No matter what happens, this is what it takes.

📸: @jose___a pic.twitter.com/b32yavKPF5

— Alexandria Ocasio-Cortez (@Ocasio2018) November 7, 2018