Items From Kurt Cobain, Jimi Hendrix + More Up For Auction in NYC Exhibit
By Katrina Nattress
November 6, 2018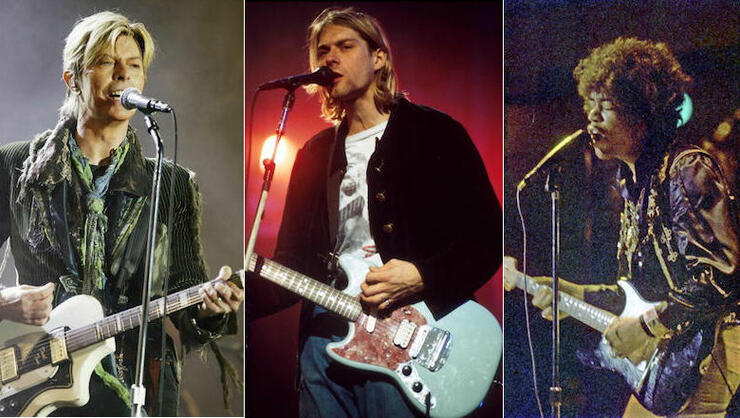 On November 9-10th, Julien's Auctions in New York City will be hosting a music lovers event at the Hard Rock Cafe Times Square. Titled "Idols & Icons: Rock 'N' Roll 2018," historic items from the likes of Jimi Hendrix, Kurt Cobain, David Bowie, Prince, The Beatles, Michael Jackson, Madonna and more will be auctioned off live and online.
Magnetic tape recordings from Hendrix's Electric Ladyland, including a live studio jam version of "Voodoo Child" with Steve Winwood on organ and Jack Casady on bass and Hendrix's handwritten notations, will be up for grabs, along with Woodstock memorabilia.
Fans of The Beatles can get their hands on a group of four copies of the White Album, all signed by a member of the band, and one signed by Yoko Ono.
The King of Pop will be represented with 30 never-before-seen illustrations he drew in the '80s, including self–portraits of Jackson as a child and young man, tracing of his sequined glove and ungloved hand, portraits of his sisters Janet, Rebbie and Latoya and more.
Bowie's orange boiler suit worn in the 1984 promotional video "Jazzin' for Blue Jean" will be available, as well as items from Cobain, Prince, Madonna and a long list of star-studded names.
Get more information about the auction, and how you can register to bid, on Julien's Auctions' official website.
Photo: Getty Images
Chat About Items From Kurt Cobain, Jimi Hendrix + More Up For Auction in NYC Exhibit