Ariana Grande Navigates Through The Chaos In 'Breathin' Video
By James Dinh
November 7, 2018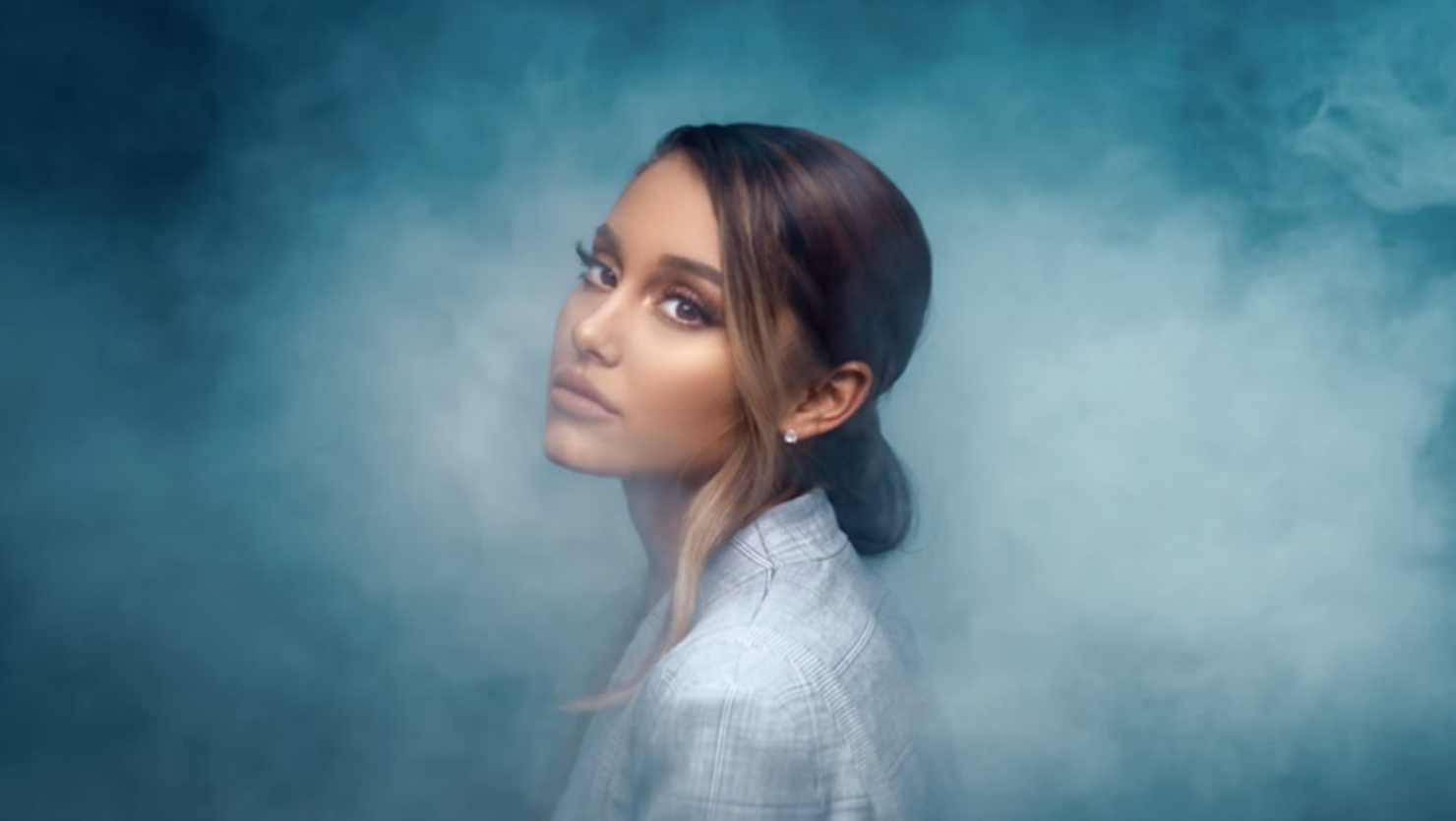 Just as she promised, Ariana Grande dropped the music video for "breathin" on Wednesday afternoon (November 7) and it's a dreamy reminder to pause in the chaos of everything to figure life out.
In the three-minute clip, which was directed by Hannah Lux Davis, Grande seems to stop time as she remains in the middle of a busy train station with all the unraveling chaos around her. Scenes of her at the center of a limelight and clouds weave in and out of her travel through the station, but more than halfway into the clip, it seems like Grande finds her pace in the mess of it all. At the end of the video, Grande is seen enjoying her time on a swing from the heavens, basking in all the light and wind from above. Considering the track's context, it seems like a fitting reference to how she's gone about dealing with her anxiety.
After the video's release, the 25-year-old star thanked Davis for her work on the clip via Twitter, writing, "Thank u for this beautiful visual @hannahluxdavis 🖤 i love u always."
While Grande promised to deliver the visual to the Sweetener cut, the wheels are already in motion for her latest offering, "thank u, next," which pays homage to her famed romances of the past, including Big Sean, Ricky Alvarez, Mac Miller, and ex-fiancé Pete Davidson. For her first performance of the cut, Grande took to The Ellen DeGeneres Show, channeled the First Wives Club and almost took a tumble as she stepped down from a chair. Thankfully, she saved herself in the process.
Fun fact: Fans have noticed that Grande might have snuck in some clues as to the tracklist for her next album, which is titled after the recent single, thank u, next. Scroll on below for more on that!
Photo: YouTube/Ariana Grande