Avenged Sevenfold's Synyster Gates Launches Online Network for Guitarists
By Andrew Magnotta
November 7, 2018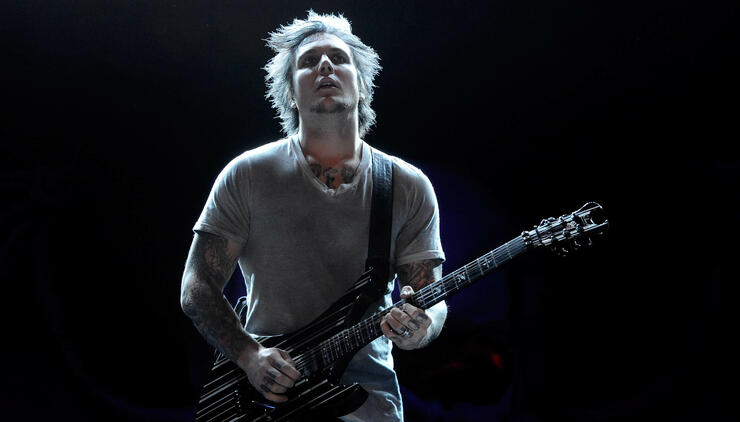 Avenged Sevenfold guitarist Synyster Gates is dedicating a new online network to fostering the next generation of guitar heroes.
But The Synyster Gates School isn't just a platform where people can watch lessons and get tips from Gates himself; he says it's a community where players can learn from and get tips from each other.
Gates launched the free online platform with his father, guitarist Brian Haner Sr. He tells Loudwire the site was years in the making. He and his dad were intent on creating something that would be more than just another forum.
"The secret is with online education, you cannot get a good education with even 1,000 videos," Gates said, addressing the growing number of musicians seeking tips and tricks from online sources. "There's just multiple chasms, and maybe it's a problem with the learning experience, and so we have people helping out other people with those things."
Players figuring out how to make breakthroughs is what's been most rewarding so far about the school, Gates says. That's what private instruction is all about, and he thinks they've figured out how to replicate aspects of that one-on-one touch with The Synyster Gates School.
He says no group has been more vital to the platform's early growth than its community of beginners. Gates says neophytes are constantly helping more experienced players get past ruts and challenges because they themselves are improving daily.
"I found it fascinating that the coolest people on there are the beginners," he said. "Once they've gotten over the hump, they can more easily related to those who are having a difficult time and tell them, 'This is what got me over the hump.'"
You can register for The Synyster Gates School here.
Photo: Getty Images
Chat About Avenged Sevenfold's Synyster Gates Launches Online Network for Guitarists