Blake Shelton Admits Why He Continues To Judge 'The Voice'
By Lauryn Snapp
November 7, 2018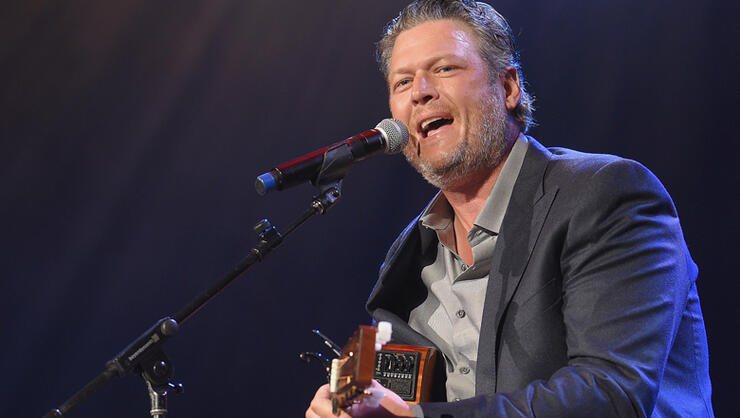 Blake Shelton has been a staple cast member for all 15 seasons of NBC's 'The Voice,' and really enjoys the view from his coaching chair.
"I Lived It" singer credits the show with revitalizing his love for the music industry.
"I've been doing this for a long time, and I still love to make records and perform, but I've got to say that I get such a rush out of working with these artists that audition for 'The Voice' and make it onto the show. Being a coach on 'The Voice' has really kind of revitalized my excitement for this business again," shared Blake on NBC.
Nothing can be more deadening to an artist than finding themselves in a creative rut, and Shelton continues to lean on the experiences seen on 'The Voice' stage to keep him grounded.
2019 for Blake is looking promising and fans are eager to see him back on the road. Recently, Blake has announced a new tour that will be kicking off in February. The "Boys Round Here" singer is bringing his celebrity friends and heroes to cities across the nation. The Bellamy Brothers, John Anderson, Trace Adkins, and Lauren Alaina are hitting the road on his 'Friends and Heroes Tour.'
RELATED: Blake Shelton Reveals Who His Friends Are.
Photo Credit: Getty Images.
Chat About Blake Shelton Admits Why He Continues To Judge 'The Voice'