Mother of Teen Who Inspired Pearl Jam's 'Jeremy' Speaks Out For First Time
By Katrina Nattress
November 7, 2018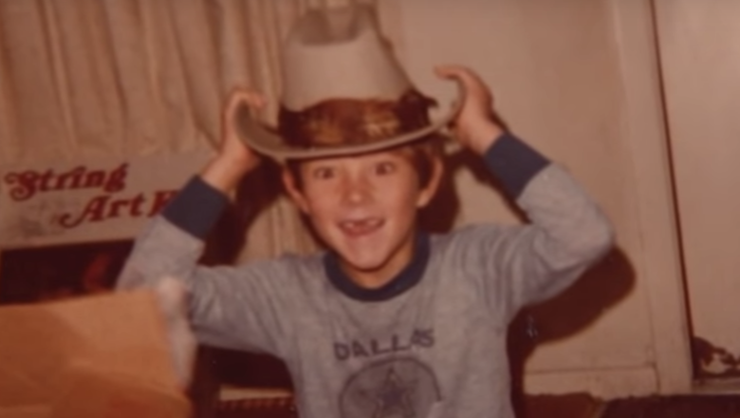 On January 8, 1991, 15-year-old Jeremy Delle walked into his English class at Richardson High School and shot himself in front of his fellow students.
Pearl Jam frontman Eddie Vedder read about the tragic suicide in a newspaper, and the teen's story became the inspiration for "Jeremy," the third single off the band's debut album Ten.
Nearly 30 years after his death, Jeremy's mom, Wanda Crane, is speaking out for the first time.
"That day that he died did not define his life," she told local Dallas, Texas news station WFAA in a recent interview. "He was a son, a brother, a nephew, a cousin, a grandson. He was a friend. He was talented."
As the song suggests in its opening lines "At home drawing pictures / Of mountaintops," Jeremy was already an accomplished artist at the time of his death. His artwork won awards at state fairs, including Best of Show, all before he was 12 years old.
Wanda now hosts a grief support group at her church, and when she hears news of school shootings now, she thinks of the families, and how the student will be portrayed. "I think of what will be said or what opinions will be thought about the student," she said, "But it's the mothers and sisters that I want to wrap my arms around and tell them someday it'll be better."
Britanny King, who was in Jeremy's English class that fateful day, also spoke out about the song. "I was angry at them for writing that song," she admitted. "I thought, 'You don't know. You weren't there. That story isn't accurate.'"
Vedder discussed his reluctance to delve deeper into the real story in an interview published just weeks after Ten's release. "That was a newspaper article," he said, "and then when I went to write about it, I thought of actually getting a hold of what the actual person it was written about, but then I thought that would be intruding."
Watch the full WFAA segment below.
Chat About Mother of Teen Who Inspired Pearl Jam's 'Jeremy' Speaks Out For First Time