Travis Scott Filled Kylie Jenner's House With Red Roses & Candles
By Paris Close
November 7, 2018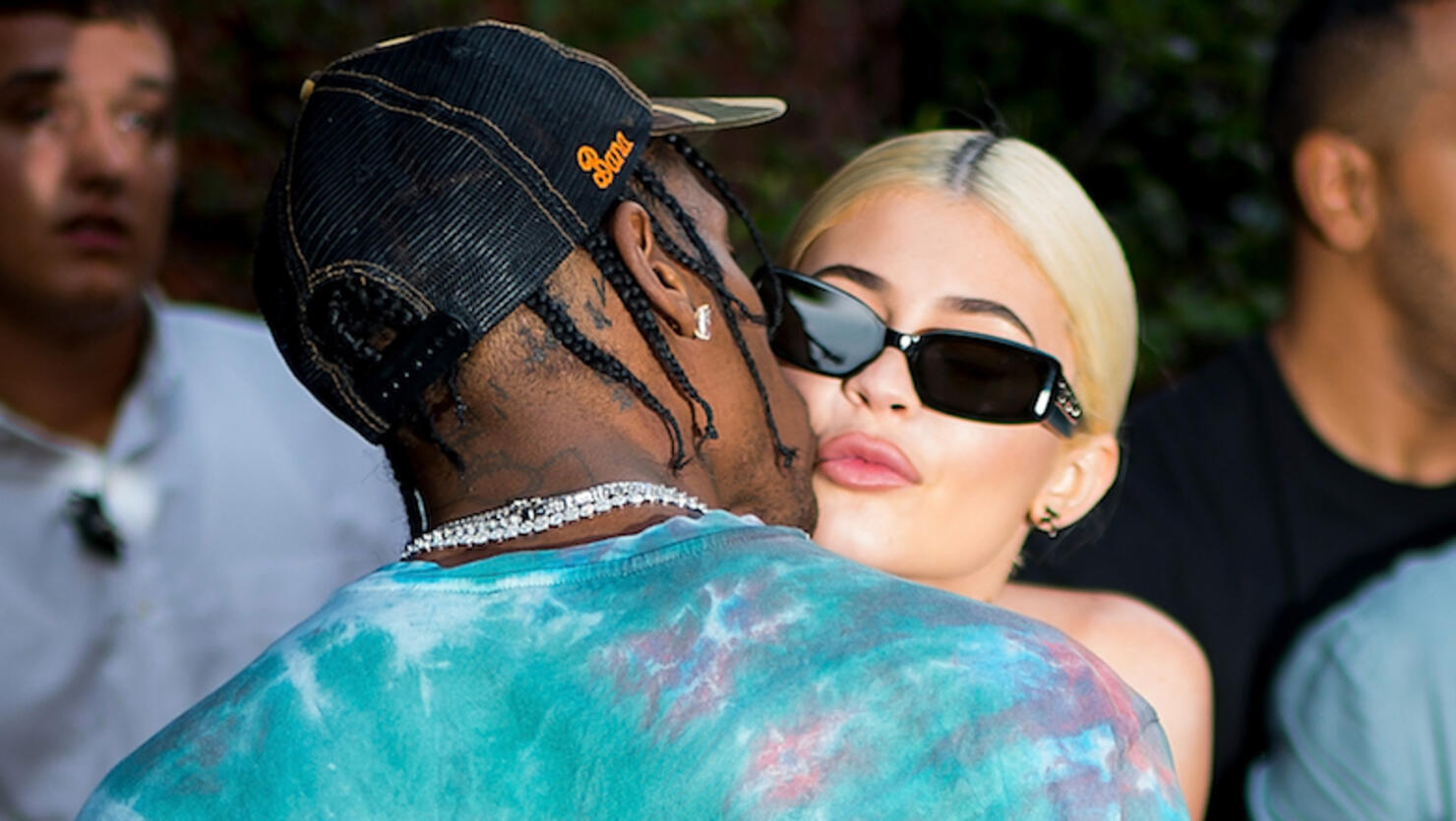 Aww! Looks like Valentine's Day came early for Kylie Jenner. The billionaire businesswoman came home to one heck of a surprise Tuesday night (November 6) when she discovered her place covered in red roses.
In true fashion, Jenner took to Instagram to capture the sweet gesture for her followers. "Hella way to end the night," the 21-year-old captioned a video while blasting the rapper's track "Hell of a Night." While touring around her pad, the clips shows how everywhere from Jenner's stairwell to her hallways to her candle-lit dining and living rooms is covered in bouquet arrangements.
While Jenner doesn't reveal who the flowers came from, it's no doubt the romantic offering was from her beaux and baby daddy Travis Scott, who has become pretty popular for treating the Kylie Cosmetics mogul to lavish presents.
Just last month, the Texas-born emcee showered her with an enormous pink-and-white flower display: "Just because flowers are the best kind," the reality star wrote with the snapshot of her flower-filled surprise.
Oh! And how could we forget about the time he bought her a white Rolls Royce for her 21st birthday this year?! (SICK!) "Happy bday wifey I love u mommy u my heart rib toes and all," the lyricist captioned the birthday shoutout. "May GOD continue to bless u and ur spirit. This mark in ur life is the start to more greatness."
As of last month, the happy couple, who welcomed their first daughter, Stormi, back in February, has been "actively trying" to expand their family.
Photo: Getty Images