Chrissy Teigen Shuts Down Mom-Shamer With Perfectly Hilarious Clap Back
By Emily Lee
November 8, 2018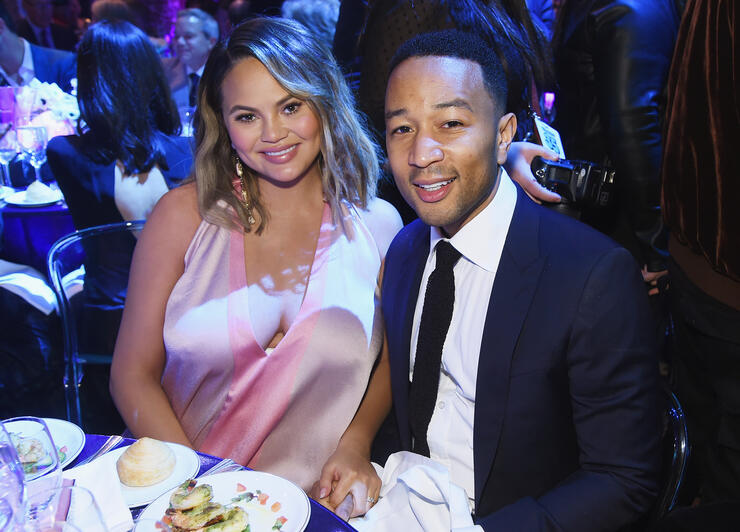 Chrissy Teigen is Queen of the Clap Back, especially when it comes to mom-shaming. The mom-of-two had a perfectly hilarious response to somebody who called her out for bottle feeding her baby son Miles. John Legend shared a photo of his wife feeding their son, writing "wild scene backstage at [The Voice]." It's a super adorable picture of John's family supporting him at his new gig as a judge for the popular singing competition. One of John's followers, though, tried to rain on their parade by mom-shaming Chrissy. For anybody familiar with Chrissy's presence on social media, it's not surprising she shut the shaming down ASAP.
Chrissy's clap back was screenshotted and shared on the popular Comments by Celebs Instagram account. "You no longer breastfeed?" One of John's followers commented. "John never breastfed Miles," Chrissy responded.
Moral of the story: don't mom-shame on the internet! Or anywhere else, TBH. And if you do get mom-shamed, just channel Chrissy and give the shamers your best clap back. Bye, haters!
Chat About Chrissy Teigen Shuts Down Mom-Shamer With Perfectly Hilarious Clap Back