Mike Shinoda Opens Up About Mental Health In New 'Spit' Episode
By Hayden Brooks
November 8, 2018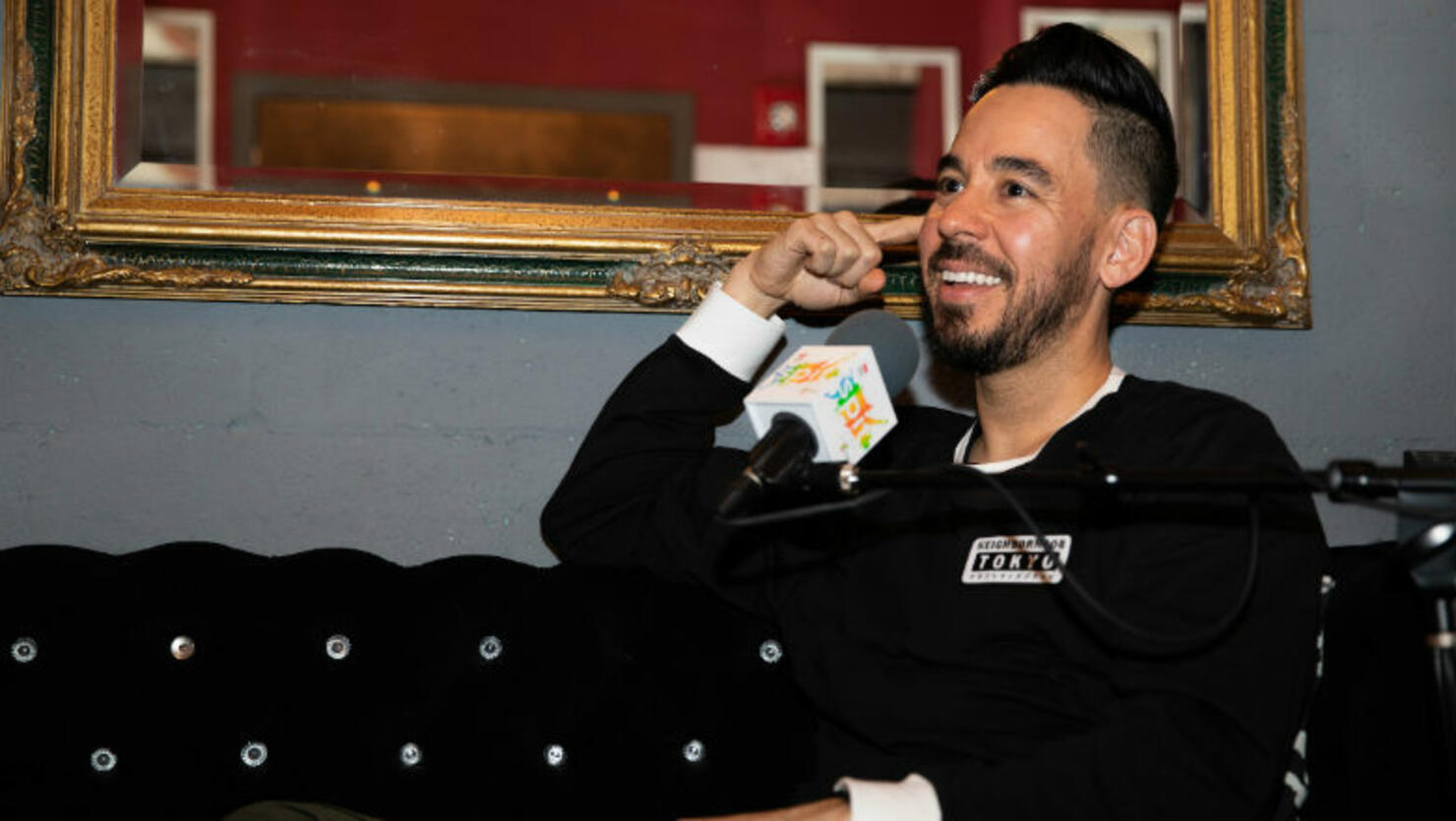 Mental health advocacy remains an extremely important topic to Mike Shinoda, particularly because he lost his best friend and Linkin Park frontman Chester Bennington to suicide in 2017. It's one of the many topics discussed in the latest episode of "Spit," iHeartRadio's new podcast presented by 23andMe, where the hit producer opened about the very real reality of mental health in American.
During the 70-minute conversation, Shinoda teamed up with host Baratunde Thurston, Dr. Gail Saltz, Clinical Associate Professor of Psychiatry at the New York Presbyterian Hospital, to talk about the complexities of mental health and share some insight to his beginnings with the band.
"There are real strengths and pluses in people who struggle with these issues," Shinoda said during the podcast. "We have to start talking to our children about mental health, how to build a plan, how to not be ashamed, how to seek help, and how to find their potential. How to find their strength as a result and be their best selves." It's one of the biggest bullets that the Linkin Park bandmate had to share during the conversation. It's about communicating. It's about talking. It's about destroying the stigma attached to issues.
When it came down to talk about the late Bennington, Shinoda pointed out that the two had very different upbringings. "My parents are still married. They took great care of us, and I feel like I had a good upbringing, and Chester had a very dysfunctional home system that he grew up in. One of the things that made our … not only our friendship really strong, but it played into the music. It was peanut butter and jelly. We were so different, and I had a way of, as he would describe it, writing the things that were on his mind," he explained.
Dr. Gail Saltz was quick to point out that men tend to experience depression and it's unrecognized by so many. "They're just thought to be jerks, and that's a real problem. That's why men are under-treated in this country for depression," she said. "So, that anger that is there gets turned inward, and you take yourself out. That is a big red flag."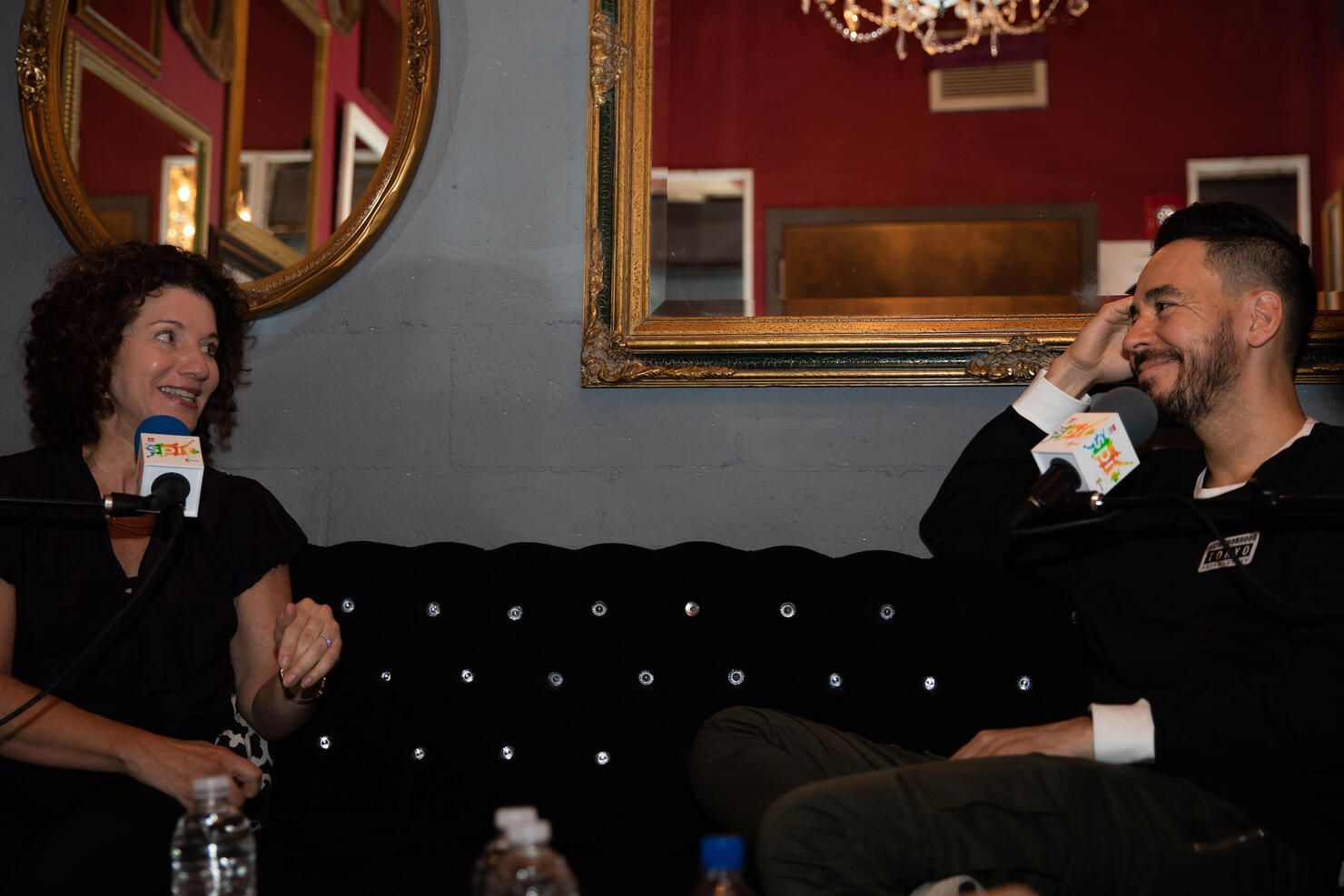 Elsewhere in the sit-down, Thurston also let listeners in on a heartfelt phone discussion with Dr. Ahmad Hariri, a Professor of Psychology & Neuroscience at Duke University. "I think your conceptualization of mental illness as consisting of layers is very apt. It in terms of what we've begun to learn about the brain in the context of depression and anxiety, it's increasingly clear that there may be differences in how individuals brains react to their experiences and kind of produce different responses to challenges that we really all face in our daily lives," he explained. "It's really at that interface of an individual's brain and how it's processing information, how it's processing their experiences, and those experiences that we think ultimately can shape and give rise to the experience of depression or anxiety."
Considering that the topic is a complex one, Baratunde tried his best to follow along and reiterate the three basic components of this scenario: the brain, the experiences and the interaction of the brain with those experiences.
Ultimately, Admad said that companies like 23 and Me are poised to advance by collaboration with other large studies across the world. "When we have those large numbers of individuals in these studies, I think what we're going to find is that there's variation all over the genome, across hundreds of genes, if not thousands of genes, that collectively work together in ways that are going to be even more complex to shape kind of what we strive for in understanding an individual's kind of genetic risk or familial risk for mental illness," he explained.
Spit is an iHeartRadio podcast with 23andMe where we sit down with the most interesting cultural influencers of our time to explore how DNA testing gives us a new perspective on who we are and how we are all connected. Enjoy this episode? Subscribe, rate and review Spit on iTunes. Spit is brought to you 23 and Me.
Find out more about our host Baratunde Thurston at Baratunde.com or sign up for his text messages at 202-902-7949.
Photo: Robyn Dawn for iHeartRadio