Veteran Describes Meeting California Shooter in VA Mental Health Program
By RJ Johnson - @rickerthewriter
November 8, 2018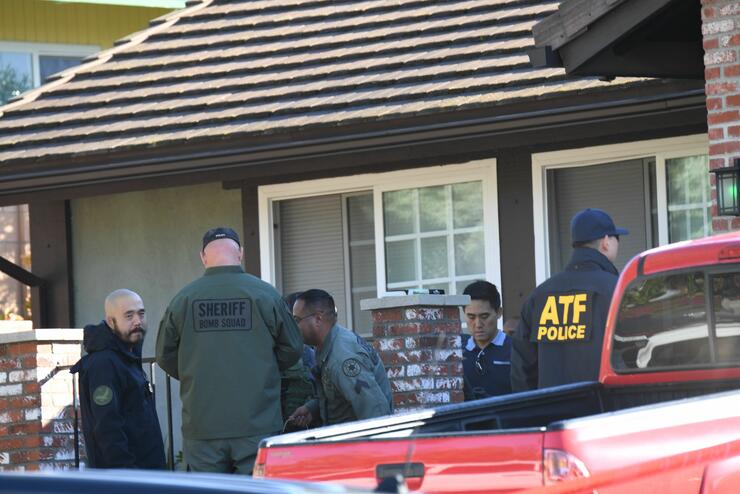 A suspect who opened fire late Wednesday night at Borderline Bar and Grill in Thousand Oaks, California, killed 12 people, including a Ventura County Sheriff's deputy, before taking his own life, authorities said.
The killer was identified as a 28-year-old former machine gunner and decorated combat Marine Corp veteran who was interviewed by police at his home last spring after an episode of agitated behavior that authorities were told might be related to post-traumatic stress disorder.
While the actual motive for Wednesday night's attack is still unknown, Mike Thorpe, a marine veteran and independent veteran's advocate, joined Gary and Shannon on Thursday to talk about PTSD and how many veterans find it hard to deal with the challenges raised by that once they come home.
Thorpe told KFI's Gary and Shannon that he encountered the shooter at one point in the VA system and that Long didn't appear to be sold on the idea of PTSD.
Resources for veterans dealing with PTSD are available, Thorpe said, but the process of getting an appointment can be grueling and frustrating. Thorpe detailed one experience he had while trying to book an appointment with a VA counselor to talk to someone about issues he was dealing with related to PTSD.
Thorpe described his experience dealing with the VA as frustrating, detailing one experience when he tried to make an appointment with a counselor to talk about his PTSD.
"Last June I went to the VA and said, you know what, I want to check in with a psychiatrist. They told me in June they could get me an appointment in December. They told me they had three physciatrists for 4,000 veterans,"
Thorpe says there's no black and white triggers when it comes to PTSD. "Anything can trigger it at any given time. There's support to a certain extent, but the problem with it is, is that it's very limited and the knowledge is very very limited."
Thorpe says soldiers who are struggling should contact the Soldier's Project. "That's step one. Step two would be Vet's Center, which is an offshoot for the VA. They do have therapy there.
"More than anything, I find that VFW's American Legion and just connecting with other veterans," Thorpe said. "You don't have to talk about the nitty gritty, but more to just to check on each other. Days like this, we can use to look at the issue and the issue is, there are hundreds of thousands of people coming home and that do not feel they belong."
You can listen to the full interview with Gary and Shannon below: