Dylan Sprouse Brought Model Girlfriend Burgers At Victoria's Secret Show
By Emily Lee
November 9, 2018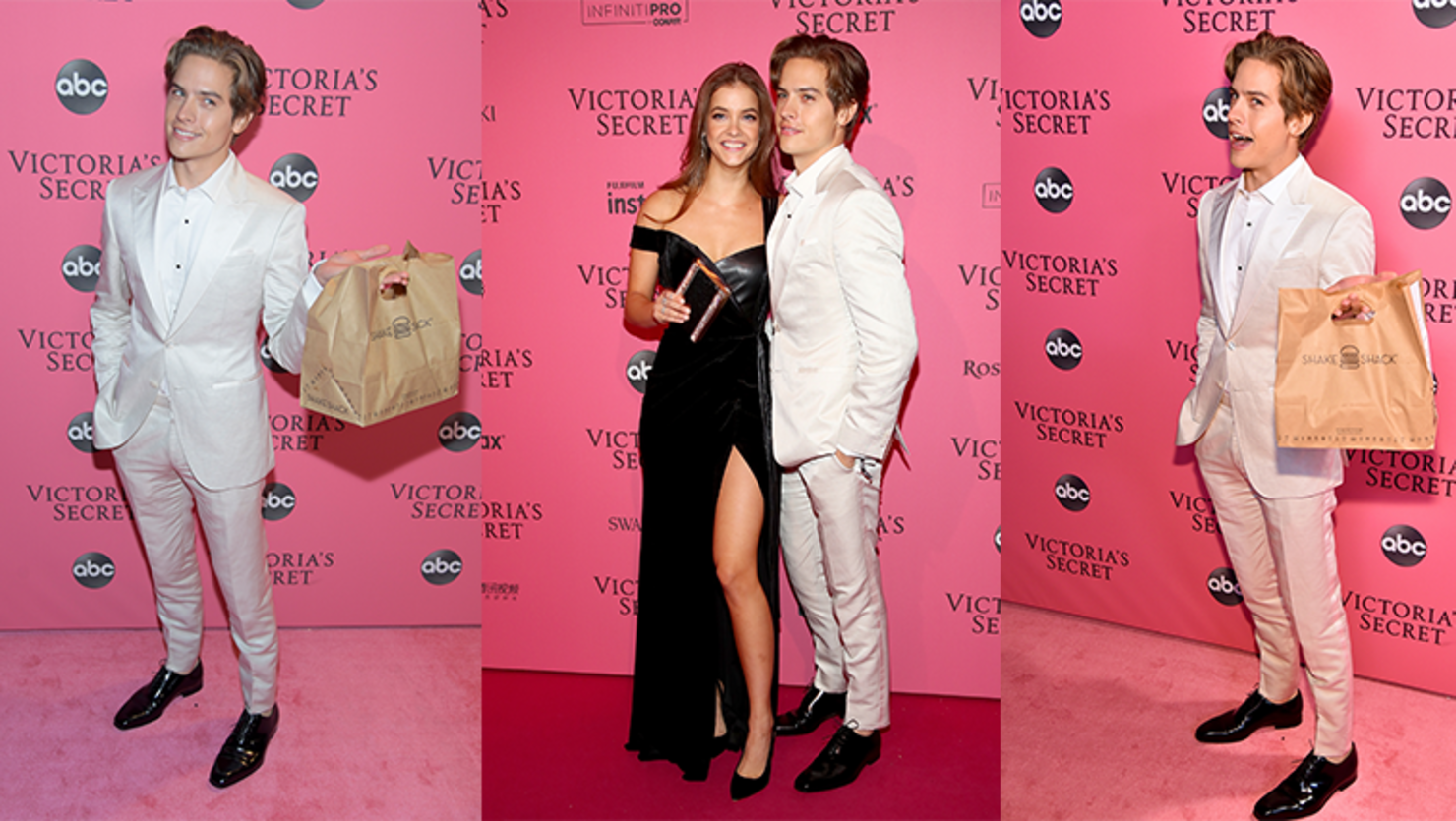 Dylan Sprouse won the award for Boyfriend of the Year last night (Nov. 8th) when he brought his girlfriend, Barbara Palvin, Shake Shack at the Victoria's Secret Fashion Show. The 26-year-old actor showed up with a bag full of burgers, ready to deliver them to Barbara after she strutted her stuff on the Victoria's Secret runway.
"We've been eating a lot of cauliflower and a lot of broccoli," Dylan told US Weekly on the pink carpet. "We are very fit right now, but our farts smell very bad! We're ripped, but we fart like horses so it's great. "There's no way she can't be full to burst after I deliver five of these!"
Proud of his work, Dylan shared a series of photos of himself with the Shake Shack bag on social media. "They asked me if I wanted to hand the bag off to staff before the pink carpet. I didn't trust em with the goods. Thanks [Victoria's Secret] for giving me the chance to see my gal strut her stuff and bring her some burgers," Dylan wrote on Instagram. "Giving a huge high five to my younger self btw 😂"
Dylan had pretty much no chill when it was Barbara's turn to strut her stuff down the runway. WhoWhatWear captured an adorable video of Dylan standing up with his hand over his heart as his girlfriend strikes a pose. Back on Halloween, the 26-year-old told E! News he couldn't wait to cheer her on. "I will be cheering her on very loudly, annoying her, embarrassing her," he said. Well, he might not have screamed his head off, but this was definitely way cuter.
Now that's love!
Photo: Getty