Hilary Duff Drank Her Placenta In A Smoothie After Daughter's Birth
By Emily Lee
November 9, 2018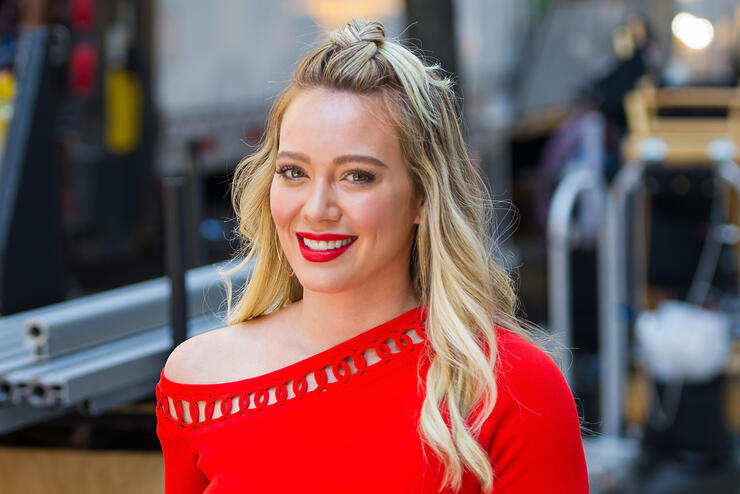 After welcoming her daughter with boyfriend Matthew Koma at the end of October, Hilary Duff decided to try something new. During an appearance on Dr. Elliot Berlin's Informed Pregnancy podcast, the mom-of-two revealed she drank her placenta in a smoothie following her daughter's birth.
"It was the most delightful smoothie I've ever had," the 31-year-old actress said. "I haven't had a smoothie that delightful since I was ten. It was calorie-filled with juice and fruit and everything delicious."
She wasn't always so on board with the growing trend, though. She recalled being "a little wigged out, to be honest with you," before ultimately deciding to try it out. She also told Dr. Berlin that she declined to turn her placenta into pills, which is reportedly a more popular option, because she "heard something weird about the pills. I heard placenta burps are not ideal.
According to E! News, Hilary didn't consume all of her placenta in the smoothie. She turned the remainder of it into "treats" and has some of it in "ice cube form" to include in future smoothies. Her 6-year-old son Luca even asked to see the ice cubes, but after seeing them had some regret, according to his mom. "He was like, 'I wish I hadn't have asked," Hilary recalled.
Hilary also opened up about her home birthing experience, saying delivering Banks Violet was easier than expected. "It was, like, five pushes," she recalled. "That part didn't hurt as bad as I thought it was going to."
Her first interaction with her daughter was incredibly special, as well. "They hand her to me and I'm looking at her … and she reaches up both of her arms and curls into me … reaches up her arms right at my neck, as if to give me a hug," Hilary said. "I couldn't believe how strong she was but it was so clearly a hug. … It made me feel like she was like, 'Good team, Mom, we did it.'"
Congratulations again to Hilary and her family! Welcome to the world, Banks Violet.
Photo: Getty
Chat About Hilary Duff Drank Her Placenta In A Smoothie After Daughter's Birth