Dave Grohl Brings Barbecue to Southern California Firefighters
By Andrew Magnotta
November 13, 2018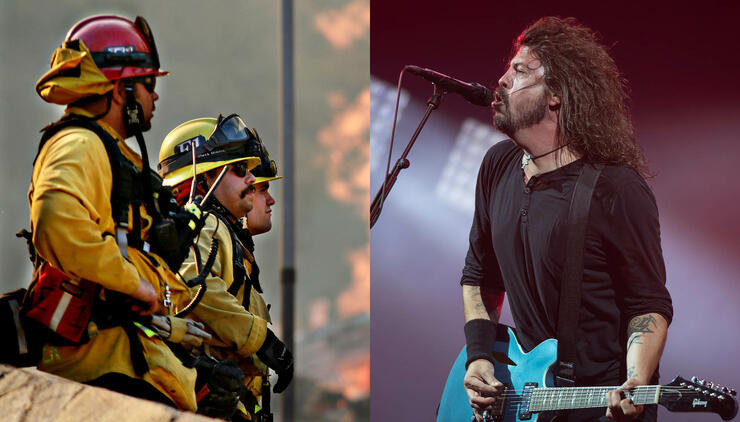 Foo Fighters front man Dave Grohl took some time Monday to feed some of southern California's bravest, who have been working around the clock fighting deadly wildfires in the state.
"It was awesome to get a visit tonight from Dave Grohl of the Foo Fighters," wrote Fire Station 68 in Calabasas in an Instagram post. "He also treated us to some of his own Back Beat BBQ. Thanks Dave! It was excellent!"
Fire Station 68 is one of many in charge of battling fires in Calabasas, Thousand Oaks and Malibu.
Grohl apparently cooked some or all of the meal himself and visited several area fire departments.
Now that the Foo Fighters have some time off, the singer has reportedly been moonlighting as a cook at the Beached Pig, a barbecue place in Studio City. The restaurant is part of an outdoor food court called Valley Urban Market, which was co-founded by Grohl's wife Jordyn Blum.
An Instagram account for Backbeat BBQ recently launched, though it's unclear if the new venture is a Grohl-owned restaurant or a brand of meats.
This year in California has been marred by wildfires, which have burned thousands of acres in the state. Yesterday, state officials announced the fires had killed more than 40 people.
Photo: Getty Images
Chat About Dave Grohl Brings Barbecue to Southern California Firefighters