Waka Flocka Flame Says He's Done With Hip-Hop: 'I Did What I Came To Do'
By Peyton Blakemore
November 13, 2018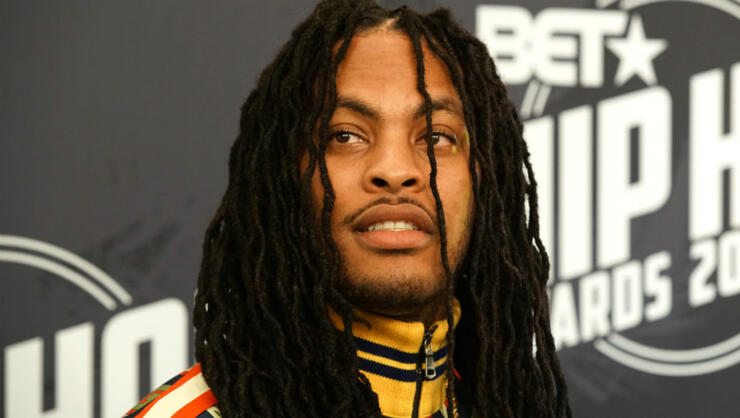 Waka Flocka Flame has officially hung up the mic.
The "Big Dawg" rapper made the shocking revelation while discussing his rap career with Raquel Harper on the upcoming episode of Raq Rants.
"I been gave up [rapping]," he said when asked when he plans to hang up the towel. "I did what I came to do. I made past 30 million dollars, everybody I started with is rich, everybody's happy, everybody got kids. I don't have nothing else to do [in the game]," Waka admitted. "My right-hand man that was running the streets with me is a pastor, life changed for me. People want me to be "Hard in the Paint" Waka, but I'm 32-years-old. I'm a grown a** man."
Waka then went on to discuss his future plans, saying he just wants to enjoy his family at this point in his life. "I just want to be a good husband," he shared, "I'm about to make a baby next year."
In addition to walking away from the rap game, Waka also recently extended an olive branch to his old friend Gucci Mane in hopes of squashing their beef.
"I don't got no more beef, argument, smoke, anger towards nobody. If we ever had problems, beef, anything I'm telling you right now, from me, it's over. I don't talk to my best friend, my little brother in about almost a year all because we was stuck in ego... just cause the industry changed us," he said in an Instagram video Monday (November 12) before addressing Gucci directly. "We was young ni**as, man, with dreams and we really succeeded but this game changed us. We finna take this sh*t back. From the big homie, I'm telling y'all first. Aye Gucci, ni**a let's sit the f**k down. All that playing over. You know how to get me, big dog. You call me, nobody else."
Raq Rants airs on BET Tuesday (November 13) at 11 p.m. ET
Photo: Getty Images
Chat About Waka Flocka Flame Says He's Done With Hip-Hop: 'I Did What I Came To Do'