Garth Brooks Tearfully Dedicates "Stronger Than Me" To Trisha Yearwood
By Taylor Fields
November 15, 2018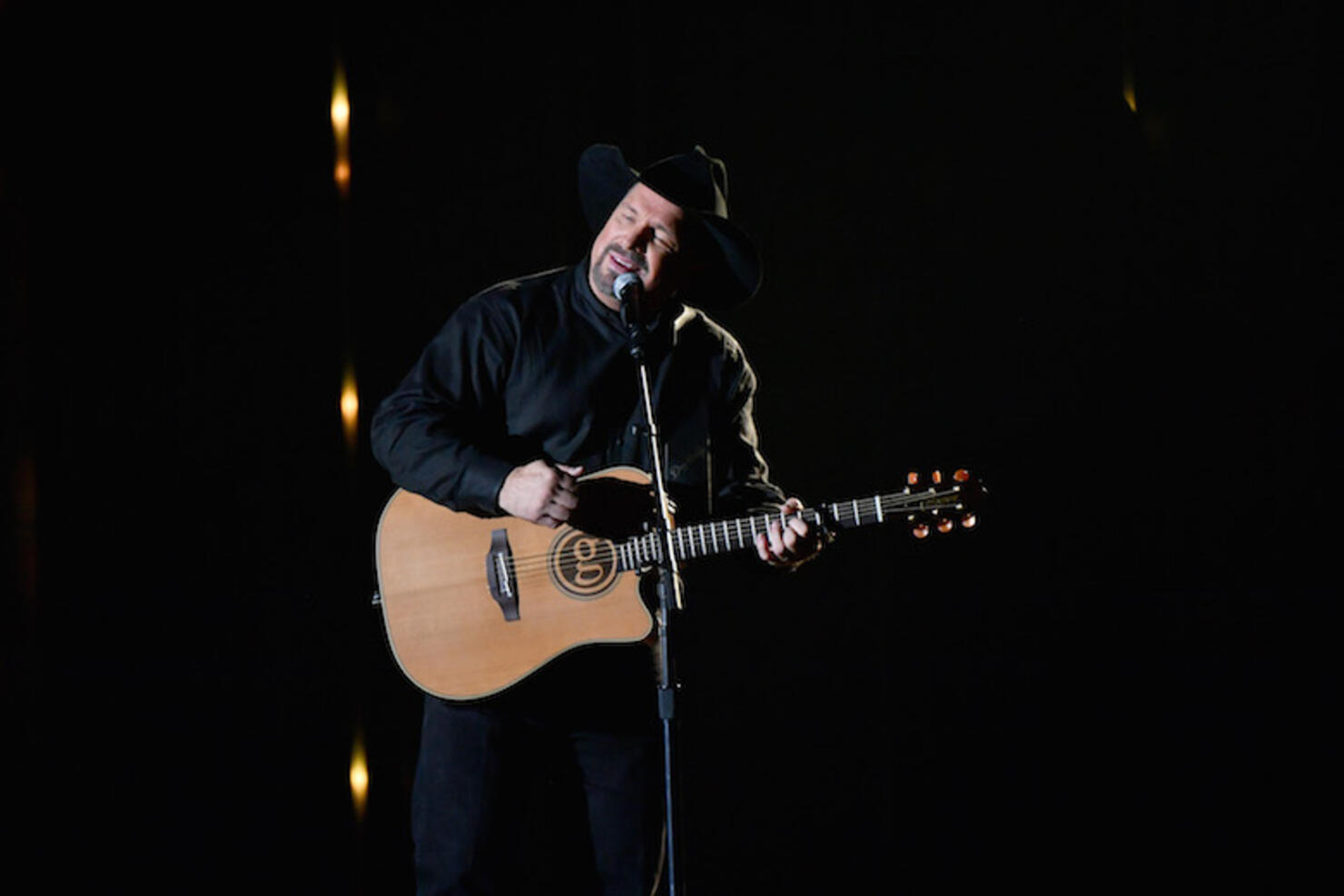 Garth Brooks and Trisha Yearwood make one of THE cutest country music couples out there. We're talking absolute #marriagegoals here. During his performance at the 2018 CMAs in Nashville, Garth serenaded his lovely wife Trisha with a sweet song that she's never heard before, and that he's never performed before, called "Stronger Than Me."
With the spotlight on just him and his acoustic guitar, and as Trisha watched from the audience, Garth sang "Stronger Than Me" straight to his wife, and both got emotional during the sentimental performance. With Yearwood looking on from the front row, Brooks sang lyrics like, "She lifts the weight of this whole world off of my shoulders."
And the song ended with this tear-jerking line: "If I had a choice, I'd pray that God takes me first, 'cause you're stronger than me."
Ahead of the awards show, Garth teased the performance on his Facebook show "Inside Studio G." He shared, "I get to sing for my wife, Miss Yearwood. In a moment in the show, it's going to come down to just a guy and his guitar ... and I'm going to sing a song for Miss Yearwood – front and center, right downstage. I'm going to sing her a song she hasn't heard yet. And ... I haven't played it live yet. There'll be a camera on her, there'll be a camera on me ... and there's bets out on the farm to see which one of us is going to start crying first."
Brooks added, "It's the CMAs, so you're always kind of scared, but it's a good kind of scared. At the same time, you hope the love of your life hears a song the way you heard it the first time you heard it. And if I do my job, then hopefully that will happen."
Well, judging by the look on Trisha's face, it totally happened! WE'RE NOT CRYING, YOU'RE CRYING.