Marcus Mumford Says He Wrote 'Delta' After Noel Gallagher Scolded Him
By Katrina Nattress
November 14, 2018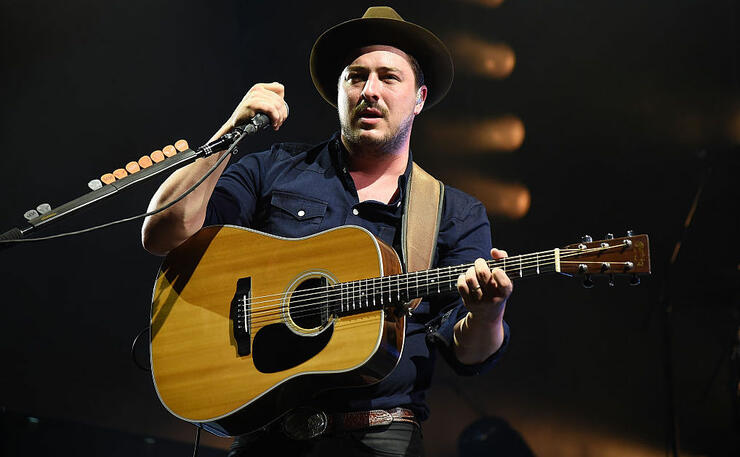 Inspiration can strike from anywhere when you're an artist: a break up, a new love, a picturesque sunset, or in Marcus Mumford's case, a scolding from Noel Gallagher.
In a recent interview with Billboard, the Mumford & Sons songwriter admitted he can't really pinpoint the origins of the songs he writes; however, he knows exactly how, when, where, and why he wrote "Guiding Light" and the title track off the band's upcoming album, Delta.
"I actually saw Noel Gallagher at a pub, and we were talking," he recalled. "He's such a nice man - I mean, he's a prick as well, but he's a nice man. And he said to me, 'what are you doing at the moment?' I said, 'ah, man, I'm taking a little bit of a break from writing. I've just found it a bit hard.' And he was like, 'Man, what the F**K are you doing with your life if you're not writing songs? You're a f**king songwriter. Get on with it!' So I went out and wrote 'Delta' and 'Guiding Light' that week, as a result of that conversation."
Delta is slated for a November 16 release. A handful of lucky fans will get to hear the album beforehand thanks to the band's partnership with National Geographic. Read Marcus' full interview here.
Photo: Getty Images
Chat About Marcus Mumford Says He Wrote 'Delta' After Noel Gallagher Scolded Him