Dashboard Confessional Braces For Apocalypse in 'Just What to Say' Video
By Katrina Nattress
November 15, 2018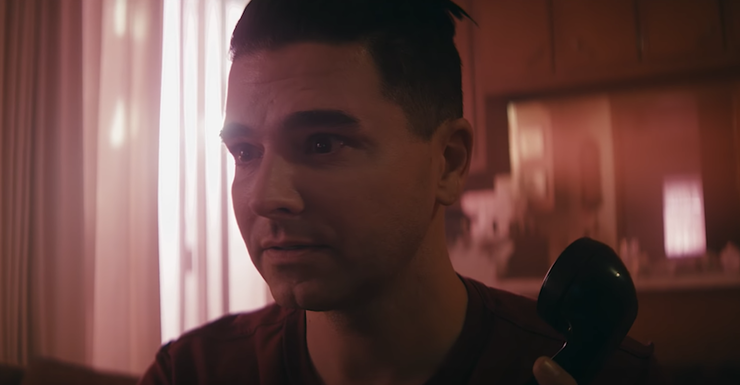 Dashboard Confessional's Chris Carrabba seems to be battling a serious case of writer's block when the video for "Just What to Say" begins. He plays around on an electric guitar in his bedroom before growing restless. He paces around his dimly lit house, scribbling on a piece of paper before wadding it up, staring at the outside world through a sliding glass door.
But the song's about much more than writer's block. It's about depression, and how that heaviness makes someone feel trapped. "I think there's a part of you / Hoping I'm hoping you feel like I do / And maybe you're listening somewhere you like to be / Where you let everything heavy just go," Carrabba sings before getting to the, well, confessional chorus. "Just what to say, just what to say / I try very hard to know just what to say," he admits, with Against the Current's Chrissy Costanza singing a haunting harmony.
By the end of the song, Carrabba's dark thoughts manifest into the literal end of the world. He tries desperately to call the person he loves and talk to them directly, but it's too late.
Watch the surreal video below.
"Just What to Say" is the closing track on the band's latest album, Crooked Shadows. Dashboard Confessional is currently on tour. Check out their dates here.
Photo: YouTube