Harkins Theatres 2019 Loyalty Cups Are On Sale Now; Here's How To Get Yours
By Alex Siordian
November 15, 2018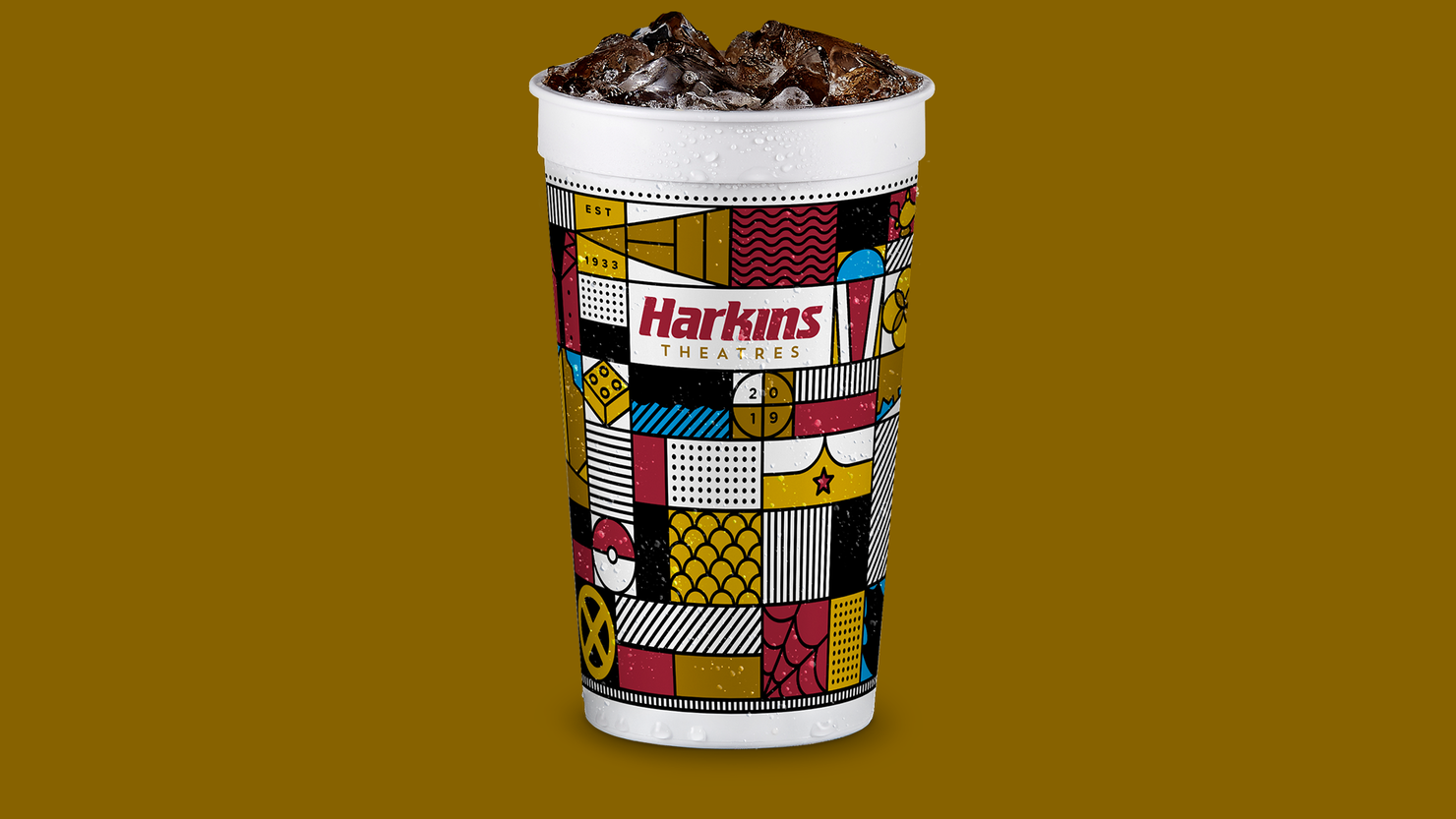 Harkins Theatres' coveted Loyalty Cups are back with the best movie deal in town. Synonymous with Ultimate Moviegoing®, Harkins 2019 Loyalty Cups are on sale beginning Thursday, November 15.
Harkins rewards moviegoers with $1.50 soft drink refills every time they bring their Loyalty Cup to the movies through the end of 2019. With a new design annually, Harkins Loyalty Cups have become collector's items that fans look forward to each year. This year's Cup will not disappoint, featuring colorful, abstract artwork with hidden movie clues that will keep guests entertained all year long. Harkins Loyalty Cups retail for $6.50 each (includes first fill) and are available for purchase at all Harkins Theatres locations and online at Harkins.com/store.
This year, Harkins also celebrates the one-year anniversary of the My Harkins Awards (MHA) loyalty program. This FREE program allows members to earn points on qualifying purchases and receive exclusive offers, special screening invitations and birthday gifts, among other benefits.
Fans of Harkins' award-winning popcorn can upgrade their MHA account with Popcorn Perks, a $30.00 add-on that gives guests a FREE medium popcorn each time they visit the movies for 12 months (or 36 popcorns, whichever comes first). Moviegoers can feel good while they enjoy their popcorn because for the tenth year, $1.00 from each Popcorn Perks purchase will be donated to Phoenix Children's Hospital Center for Cancer and Blood Disorders. For more information on My Harkins Awards and Popcorn Perks, visit Harkins.com/awards.