How Rita Wilson's New Album 'Bigger Picture' Is A Musical Scrapbook
By Nicole Mastrogiannis
November 15, 2018
Rita Wilson is looking at the Bigger Picture. Literally. Her new album, Bigger Picture, as she describes it, is her "musical scrapbook," being that many of the songs inspired by taking a look back on her own life.
Bigger Picture follows Wilson's self-titled 2016 album, and showcases twelve new songs, including her single of the same name. Rita explains of the inspiration behind the song, "Basically, there had been times in my life where I've thought, you know, 'Who am I? What am I doing? What am I trying to do? What am I trying to say and who am I as a person now?' And I wanted to write about that experience of someone who's maybe lost and is on the edge of not knowing who they are, or what to do. And that sometimes if you've looked back on your life, that you might be able to find some ways to connect the dots to how you got to where you're going, so that you can move forward."
Wilson's new LP is the first of three to come from the entertainer, and is a mix of country and pop, while one of the forthcoming two is simply country and the other pop. During an interview with iHeartRadio, Rita opened up about Bigger Picture, some of the inspirations behind the songs, shared an inspiring family story, and explained what fans can expect from her next two albums, as well as her upcoming performance at Stagecoach.
On how Bigger Picture came together:
"Putting the album together was a little bit like a musical scrapbook. I called the album Bigger Picture because it's a little bit like the way I used to collect scrapbooks when I was younger, and I would put everything together. It had everything from your high-school prom photos to your sixth grade report card, or valentines from junior high that were handmade. And I realized that as I was looking through them that scrapbooks gave way to photo albums, which gave way to digital, and that I didn't really keep much of the physical anymore. I still have all my music tickets. Like, I have every concert ticket that I've ever gone to. If I'd got a backstage pass, I have that, but now I just keep them in a box. But this album was more like a musical scrapbook, so I took songs that I had and loved, and they were mostly ballads that reflected what you feel like when you're looking back at your life in a way. Sometimes I think it's about a bit of identity, if you've lost a sense of who you are, I would look back at these photo albums and I'd look at the little girl from sixth grade and say, 'How did she get from there to there? And how where those dots connected?' And sometimes it's wistful and sometimes it's sad, because there are people in your life that aren't there anymore; they've passed away or moved on. And also there's a lot of joy in there too. So, that's sort of the genesis of how it came to be."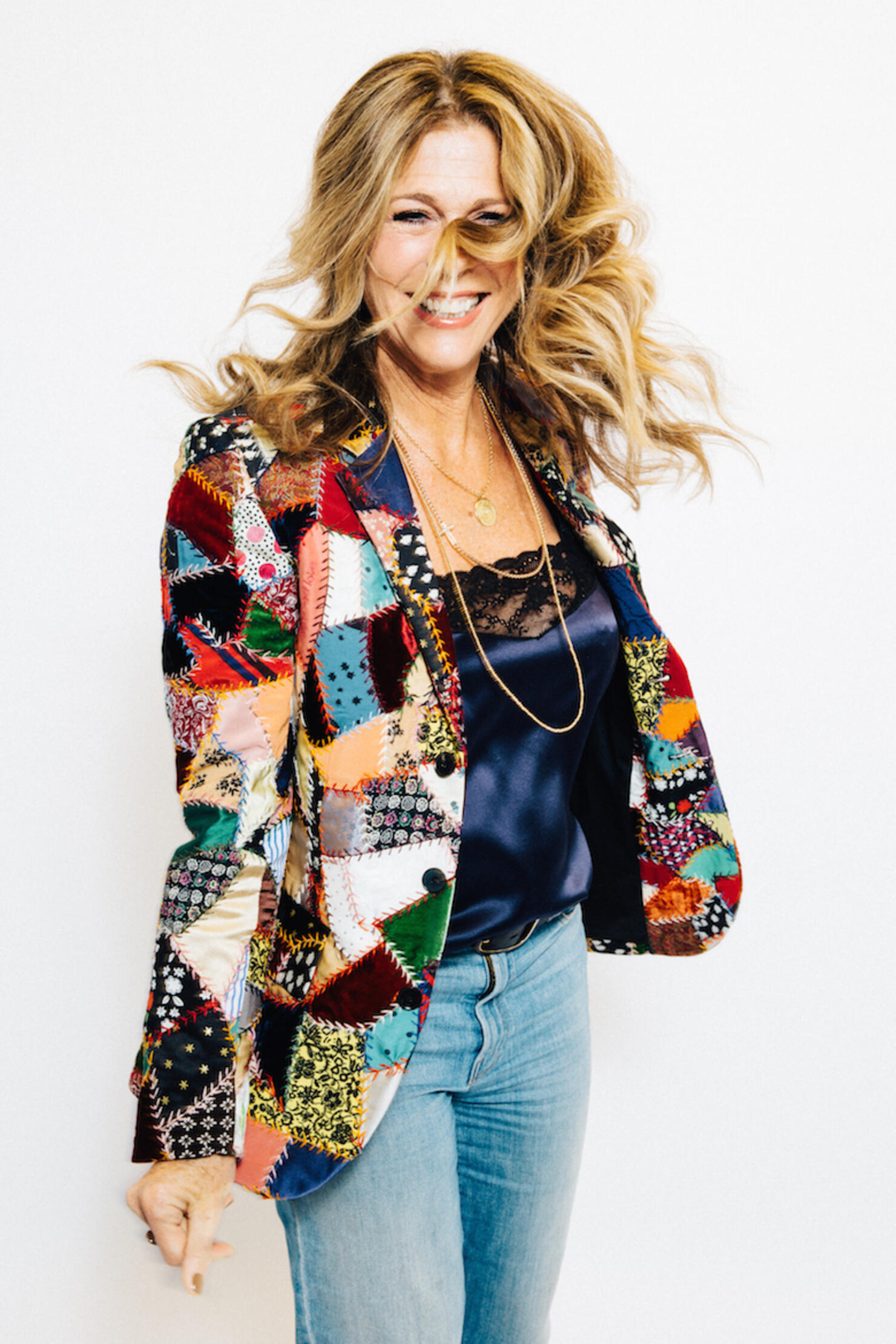 On the family story that inspired her most personal song "Heart He Handed Down":
"I wrote a song with Kristian Bush, from the band Sugarland called, 'Heart He Handed Down,' and it was about my dad. I had done a genealogy show called, 'Who Do You Think You Are?' a few years ago, and what they do on that show, is they take you and tell you everything about your life that you didn't know. And, typically it will go all the way back generations, but when they saw what my dad's story was, it became the story of the TV Show. And what had happened was, my Dad was born in Greece and raised in Bulgaria. And when he was a young man, he tried to escape Bulgaria after the war and he got caught. And they said, 'If you do that again, you're gonna be put in jail.' And, he tried to escape again and he was put into a very severe labor camp. And, even in that labor camp he said, 'I can't be here,' and he risked his life to escape the labor camp, which he did, taking along a friend with him. They made their way to Turkey. He got a job on a freighter, brought his friend Richard on the boat with him, snuck him on as a stow-away. And my Dad was the guy who shoveled the coal on the boat, he was a stevedore. They made it to Philadelphia. They jumped ship, which is what they called it back then, and my Dad made his way to New York and had his vision, which was freedom. And he completed it. And he had seen a movie where Chicago was in the movie and he said, 'That's it, that's the place I wanna go.' And I thought about the vision and the strength that my Dad had and that if he was able to do that, then maybe that's something that could be passed down to your kids and to your grandchildren and that kind of courage. Storytelling is so important. And I think that's why this album, for me, is an album I really wanted to make because of the stories being told. It's not just familial stories, but stories of relationships and stories of history and stories of pain. And I've always been attracted to songs that have good stories in them. So hopefully, people will agree."
On what to expect from the next two albums:
"Some damn good music. I wrote one song called, 'Big City Small Town Girl,' because I grew up in the Hollywood Hills, but I had immigrant parents. So, I was a first generation American, and I grew up in Hollywood, and yet I grew up with these small town values. And for me, that was kind of unusual, because when people think you grow up in Hollywood, they think that you must know movie stars or something like that. I never knew anybody in show biz, but I did go to the movies on Hollywood Boulevard at the Chinese Theater, and eat at the famous restaurants like Musso and Franks, and yet at the same time, my Dad was a bartender. So I had the sort of, not exactly blue collar, but we'll call it that for the sake of describing it, values. For me, it was a great opportunity to grow up with a really solid core family, and that gave me the security I needed to go out into the world and be exposed to everything else."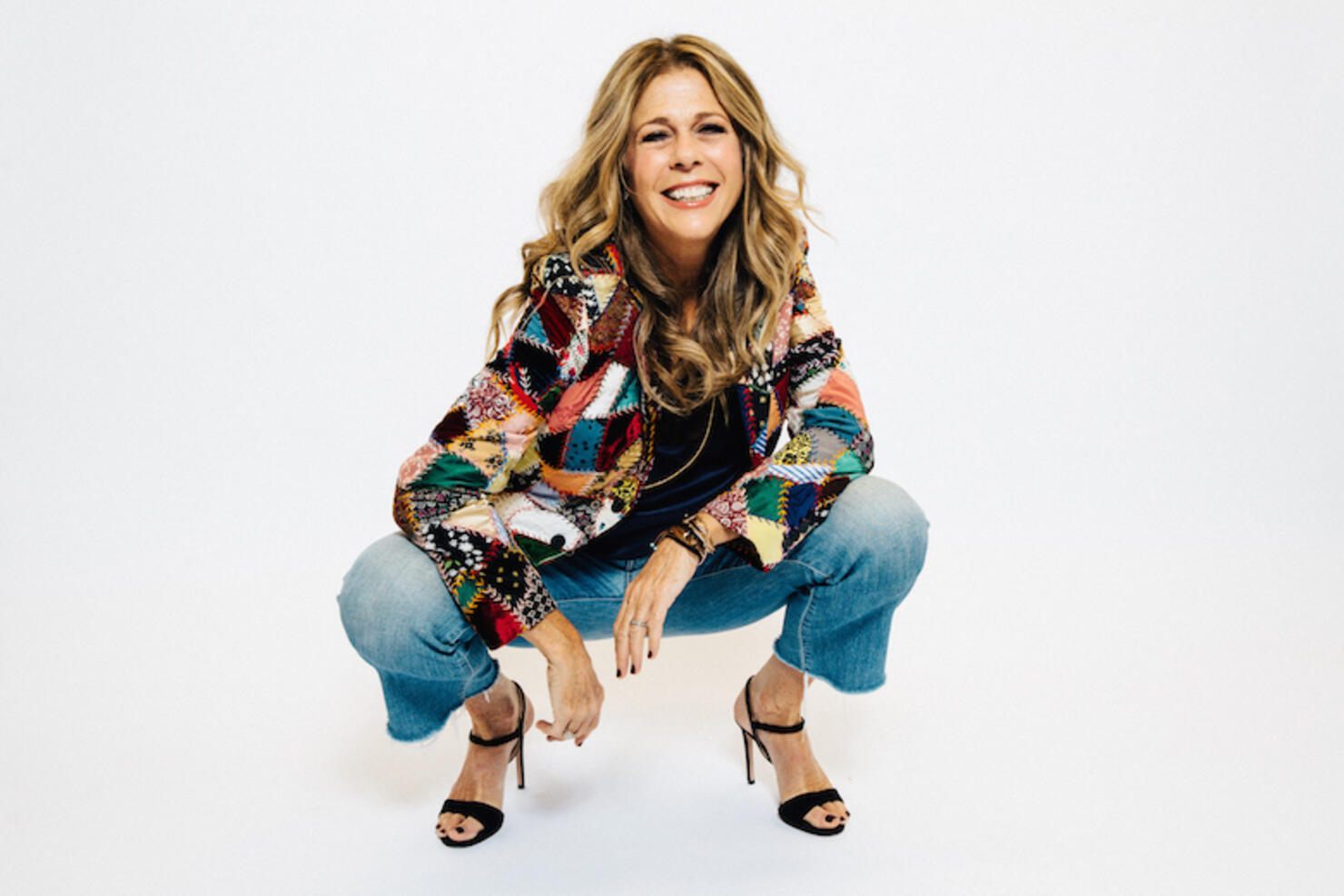 On what fans can expect from her upcoming Stagecoach Performance in 2019:
"Hopefully, the country album will be out by then. It's finished. So, I'll do a lot of songs from Bigger Picture or The Rita Wilson Album, and lots of new music. And we're just gonna have a kick ass time, because it's a blast. I'm so excited. From being a native Los Angeleno, like, going out to that festival and being in sort of my hometown is gonna be really fun. And by the way, Lynrd Skynyrd. Like ... what? Where would you ever put Rita Wilson and Lynrd Skynrd on the same bill together?"