Nelly Sued For Another Alleged Sexual Assault
By Peyton Blakemore
November 15, 2018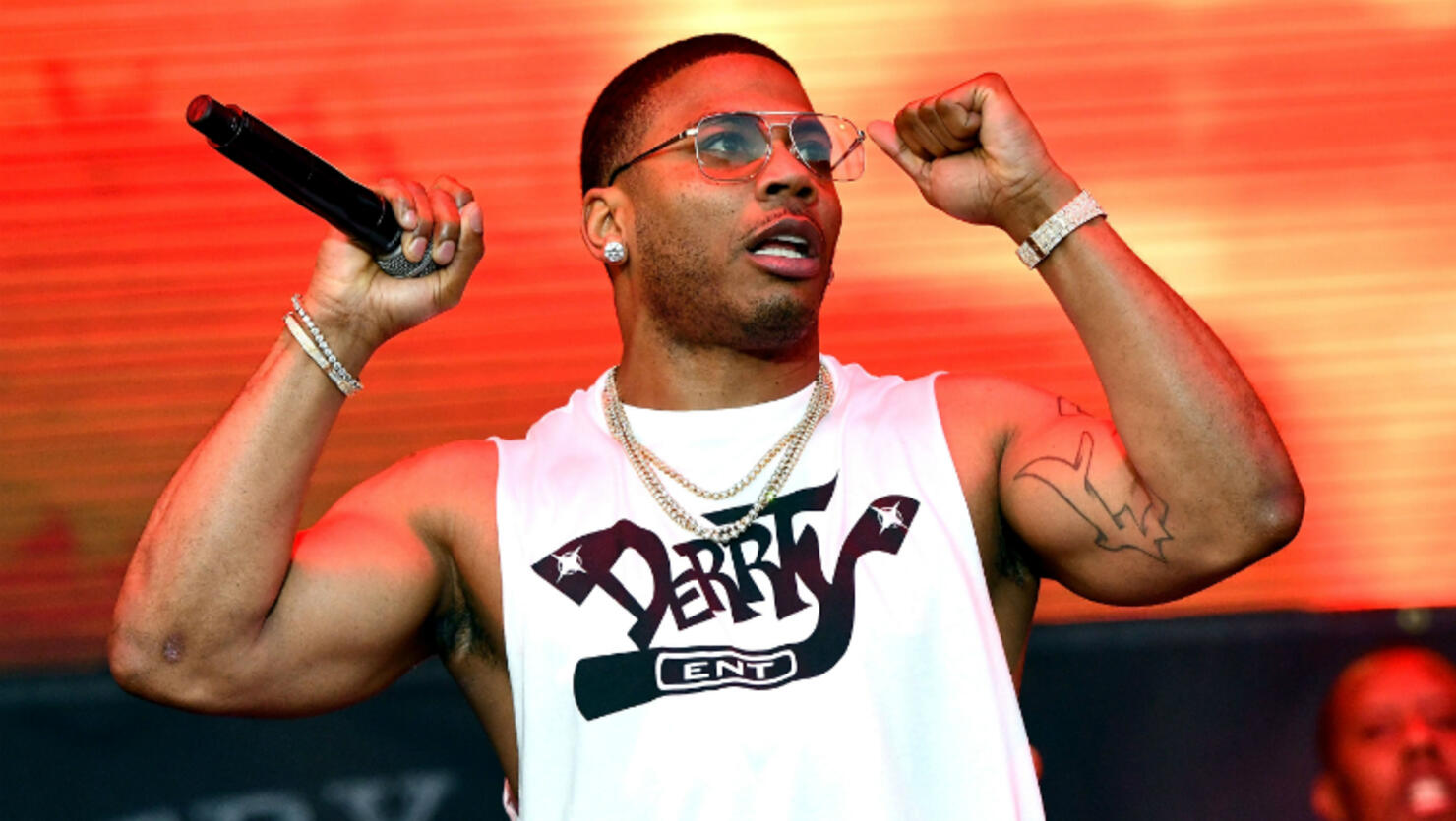 Nelly is facing a new sexual assault lawsuit after a woman claimed he forced himself on her after a December 2017 concert.
According to The Blast, the woman — identified in the lawsuit only as Jane Doe — previously detailed her allegations against the rapper as part of a different lawsuit filed against Nelly last year.
In new court documents, filed on Wednesday (November 14), Jane Doe alleges that she attended Nelly's show in Essex, England and met him during a meet-and-greet. She claims that's when he whispered in her ear that'd her like her stay behind. Jane said he eventually asked her to go to his dressing room, and she was even allowed to bring her girlfriends with her. However, she said he then asked her to go, alone, with him into a smaller room next door and that's when things took a turn.
Jane claims Nelly dropped his pants, started masturbating and said, "You want this d*ck don't you?" Unable to leave, she claims she rejected his sexual advance, but Nelly "put his hands down [her] top and tried to pull it off. This was without her consent." He then allegedly approached her and told her she wanted him. After she told him no several times, she said she told him: "You may have more quid in your bank than I do. But this doesn't make you any more special. Pull your trousers back up and f*** off."
That's when the woman claims Nelly's demeanor changed, scaring her, as he clenched his fist, causing her to ask if he was planning to hit her. He allegedly said: "No I'm just frustrated. I'm not used to not getting my way, just do it."
"And then Defendant Nelly put his right hand on the back of her head and his left hand on her shoulder and forced her head down pushing his erect penis into her mouth. This constituted sexual assault," the lawsuit claims. "Jane Doe was in utter shock. Once he thought he had her in position, Defendant Nelly released her shoulder. Jane Doe jumped back, twisted and fell backwards into the shower curtain. She was able to scramble out of the room."
The woman is also suing Nelly's girlfriend, Shantel Jackson, for defamation after she called her a liar on Twitter.
In September, Nelly reached a settlement with another woman, Monique Greene, after she accused him of raping her on his tour bus back in October 2017.
Photo: Getty Images