Bruce Dickinson Says the Hall of Fame Is Killing Rock and Roll
By Andrew Magnotta
November 16, 2018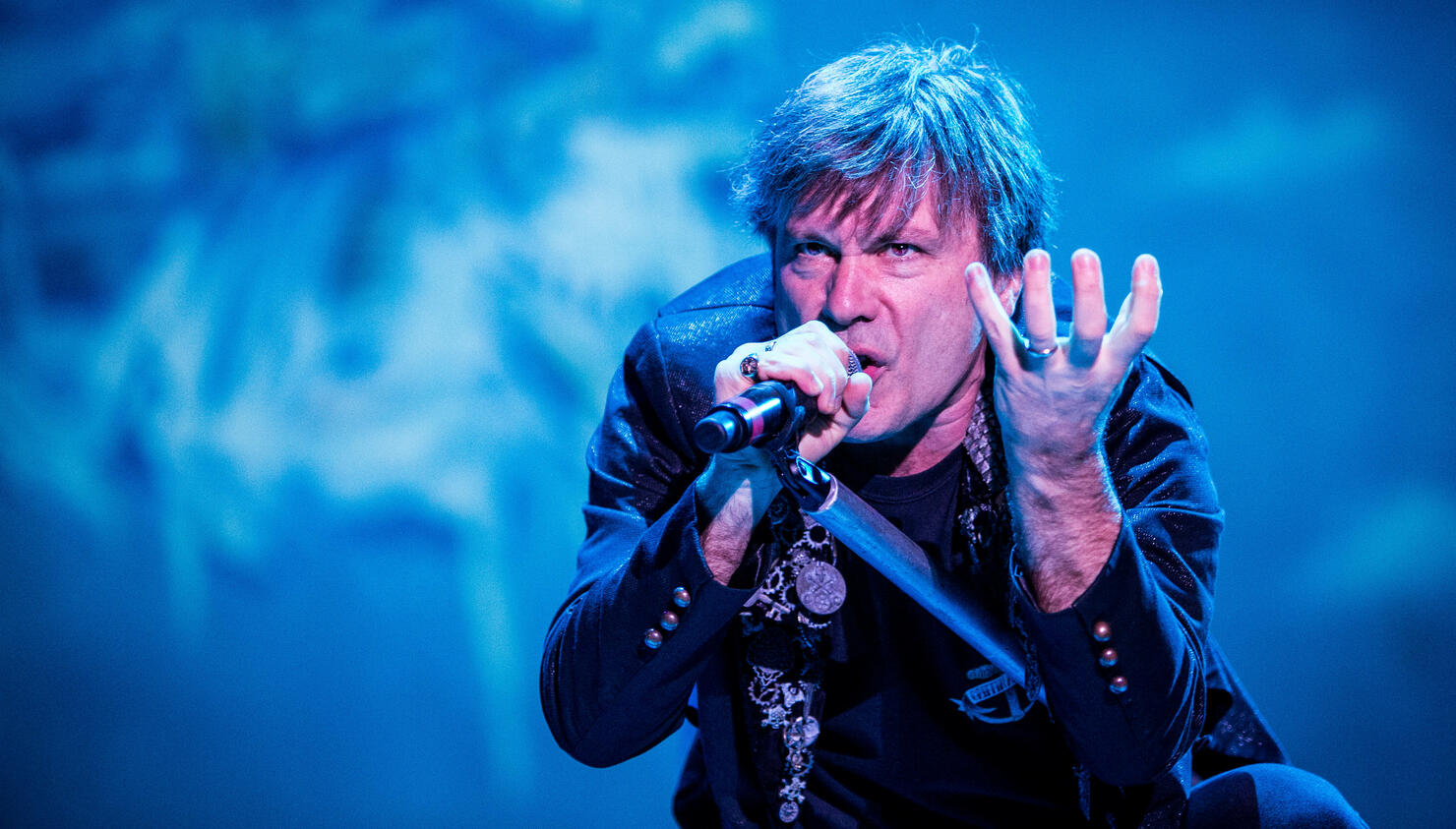 While Iron Maiden's exclusion from the Rock and Roll Hall of Fame is often cited as an example of the organization's futility, the band's front man says he wouldn't have it any other way.
Bruce Dickinson says a Hall of Fame induction is no honor. He tells Jerusalem Post that he wants no part of the Hall of Fame and he would refuse a nomination.
"I'm really happy we're not in there and I would never want to be there," Dickinson said. "If we're ever inducted, I will refuse — they won't bloody be having my corpse in there."
He continued, saying a museum is no place for rock and roll.
"Rock and roll music does not belong in a mausoleum in Cleveland," he continued. "It's a living, breathing thing, and if you put it in a museum, then it's dead. It's worse than horrible, it's vulgar."
Dickinson says when he called the Hall "an utter and complete load of bollocks" last month, those comments were misinterpreted as him complaining that Iron Maiden wasn't included.
Iron Maiden has for decades been one of the top earning rock acts in the world, with a loyal fanbase that packs arenas in every country the band visits.
Next summer, the band will bring its Legacy of the Beast tour to North America. Get all the tour dates here.
Photo: Getty Images