Gerard Way Reunites With Ray Toro on 'Getting Down The Germs'
By Katrina Nattress
November 16, 2018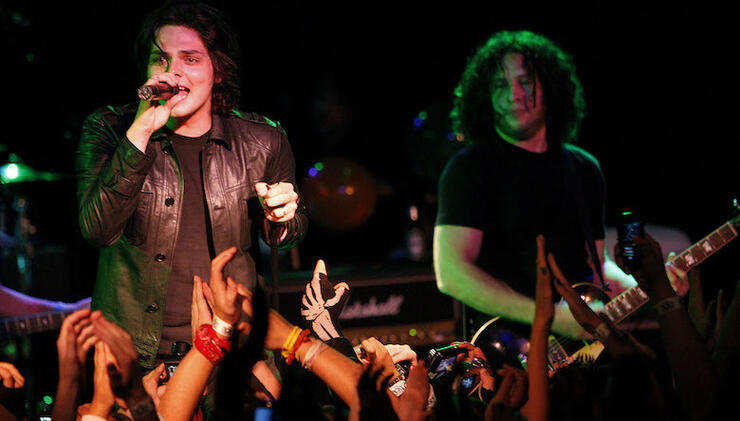 Gerard Way released his spooky single "Baby You're A Haunted House" just before Halloween, and now he's sharing "Getting Down The Germs," just in time for flu season.
For the new track, the former My Chemical Romance frontman recruited his former bandmate Ray Toro to play bass and drums, while he plays guitar and sings. Together, they channel the rock stars from yesteryear, paying homage to '70s rock swagger. But there's one aspect in particular that really excites the singer: the flute.
"I had really been wanting a song that featured the flute prominently for quite some time," he wrote in a statement praising flautist Sara Andon.
"It sits in there perfectly, like it was made to pay the song a visit," he continued. "The whole song reminds me of wiggling, squiggling, wormy germs. It's a very calm affair that shows a peek into where I may be heading musically. I hope you enjoy it. It was fun to make."
The lyric video brings those wiggly microorganisms to life in a way that will never make you think of germs the same way again.
Watch the video below.
In normal fashion Way's not giving us too much information about when to expect a new album, but the fact that he's released two new singles in less than a month's time is promising.
Photo: Getty Images
Chat About Gerard Way Reunites With Ray Toro on 'Getting Down The Germs'