Steve Perry Is Suing to Prevent Release of Solo Demos, Report Says
By Andrew Magnotta
November 16, 2018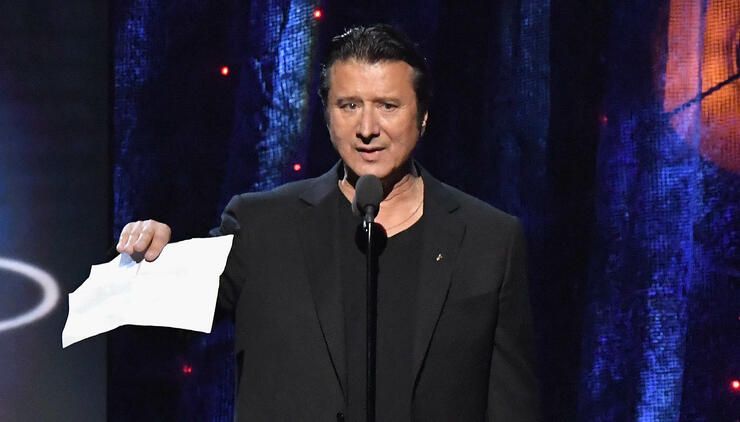 Steve Perry is reportedly suing a former collaborator with whom he recorded several song demos in the '90s.
Musician Phil Brown was paid $1,500 to help Perry record eight rough song demos with the former Journey singer, according to the legal filing. Perry is seeking an injunction to prevent the release of those tracks, along with unspecified damages, according to The Blast.
Perry has accused Brown's management of "deceptively associating" him with Brown, "falsely implying" Perry was in a band with Brown "and threatening to release certain old vocal performances ... even though [Perry] owns all the intellectual property rights" on the songs.
The lawsuit also accuses Brown of attempting to capitalize on Perry's long-awaited Traces comeback album by teasing the release of the demos and "seeking to confuse and mislead" Perry's fans about the pair's association.
Beyond the complaints Perry has about the manner in which Brown is allegedly conducting his business, the singer suggests that the demos are unflattering because they were never intended for public release.
Fans who want a peek into Perry's creative process can simply visit the Rock and Roll Hall of Famer's YouTube channel, where he's uploaded several videos in which he breaks down tracks on Traces.
Photo: Getty Images
Chat About Steve Perry Is Suing to Prevent Release of Solo Demos, Report Says