Alaska Replaces Hold Music With Portugal. The Man's 'Feel It Still'
By Katrina Nattress
November 19, 2018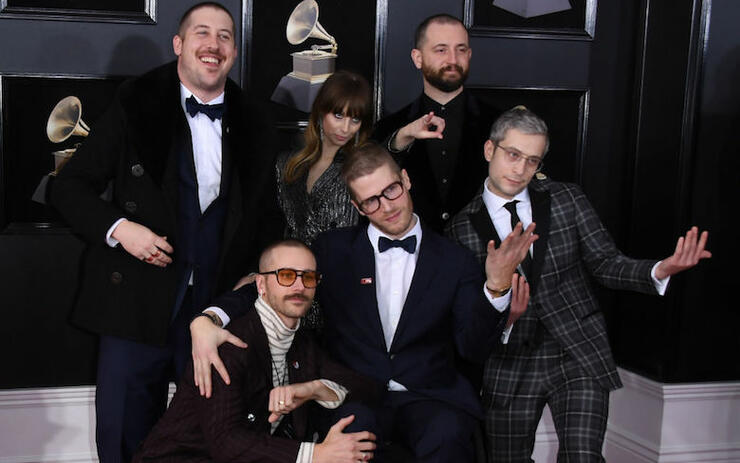 Being on hold with the state of Alaska is about to sound a whole lot better.
Last week, news was announced at the Alaska State Council on the Arts conference in Anchorage that the state's sleepy telephone hold music will be replaced with a soundtrack of five songs from local artists. And Portugal. The Man is one of them.
The band, which got its start in Wasilla, donated its hit song "Feel It Still" for the cause. Because who doesn't want to hear John Gourley declare "Ooh woo, I'm a rebel just for kicks, now" while they're waiting on the line?
The other four songs on rotation will be "Flicker of Light" by Whiskey Class, "Mother Carries" by Harm, "Bluebird" by Feeding Frenzy and "Shaax' Sáani" by the Native Jazz Quartet.
Though Portugal. The Man currently resides in Portland, Oregon, they still have love for their home state. The alt-rockers wrapped up an extensive 270 show (!!!) world tour in Anchorage last month.
"This is where it started and this is where it will end," bassist Zachary Carothers told KTVA. "This has been an incredibly long, really hard but truly, truly amazing run that we've had."
"'Feel It Still' was bigger than anything we've ever done," Gourley admitted. "We've had those moments in the studio where you write something and you go, 'Oh wow this is different, this has something to it, it's big for us.' 'Feel it Still' was kind of big for everybody."
Photo: Getty Images
Chat About Alaska Replaces Hold Music With Portugal. The Man's 'Feel It Still'