Queen Elizabeth Reportedly Isn't A Fan Of Meghan Markle's "Hollywood" Style
By Emily Lee
November 19, 2018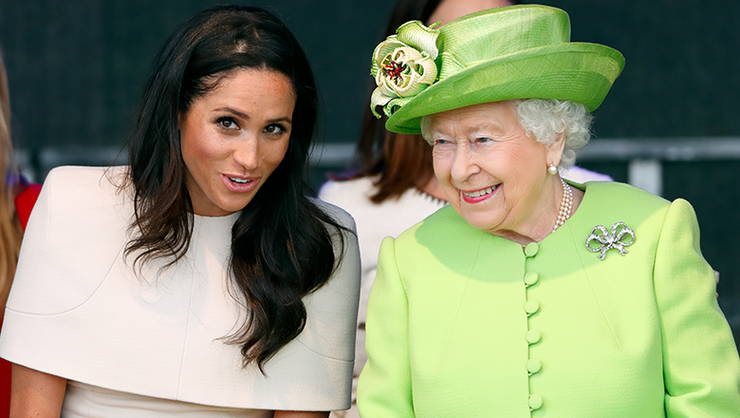 Meghan Markle and Queen Elizabeth reportedly have a "warm relationship," however, the Queen's affection for the Duchess of Sussex doesn't extend to her fashion choices. According to The Daily Mail, Meghan's style is said to have elicited "raised eyebrows" from the Queen. A source revealed that the newly minted royal "is being told she needs to start dressing less like a Hollywood star and more like a Royal."
The Queen reportedly has a long list of criticisms with Meghan's wardrobe, dating back to her wedding to Prince Harry in May. "The Queen is said to have expressed surprise that Meghan, a divorcee, wore quite such a white dress for her wedding," according to the latest report from The Daily Mail. She reportedly dislikes Meghan's tendency to wear black when she's not in mourning, foregoing hats at formal, official royal events, and ditching pantyhose.
Meghan to the Queen, probably:
Despite the Queen's disapproval of her sartorial choices, it's unlikely Meghan will change her ways. The Duchess is reportedly determined to shake up some of the stuffy royal rules. She's already hit the ground running, as well, waking up at 5 a.m. every day to get her day started bright and early. "Palace staff have never experienced anything remotely like Meghan's formidable work ethic," the Mail reports. She also has an "incessant stream of ideas about how to shape her role."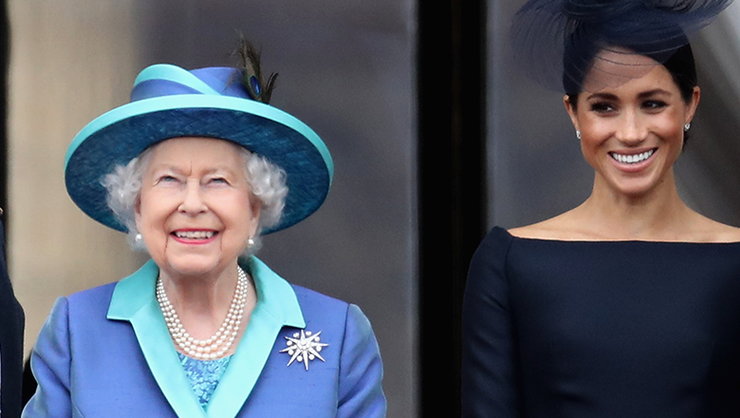 Meghan, of course, has already made history by being the first woman of African-American descent to marry into the Royal Family. It will be exciting to see what other historical changes Meghan makes in her life as a royal, even if the Queen doesn't like the outfits she wears while doing so.
Photo: Getty
Chat About Queen Elizabeth Reportedly Isn't A Fan Of Meghan Markle's "Hollywood" Style