Ritchie Blackmore Saved Deep Purple by Quitting, Says Ian Gillian
By Andrew Magnotta
November 19, 2018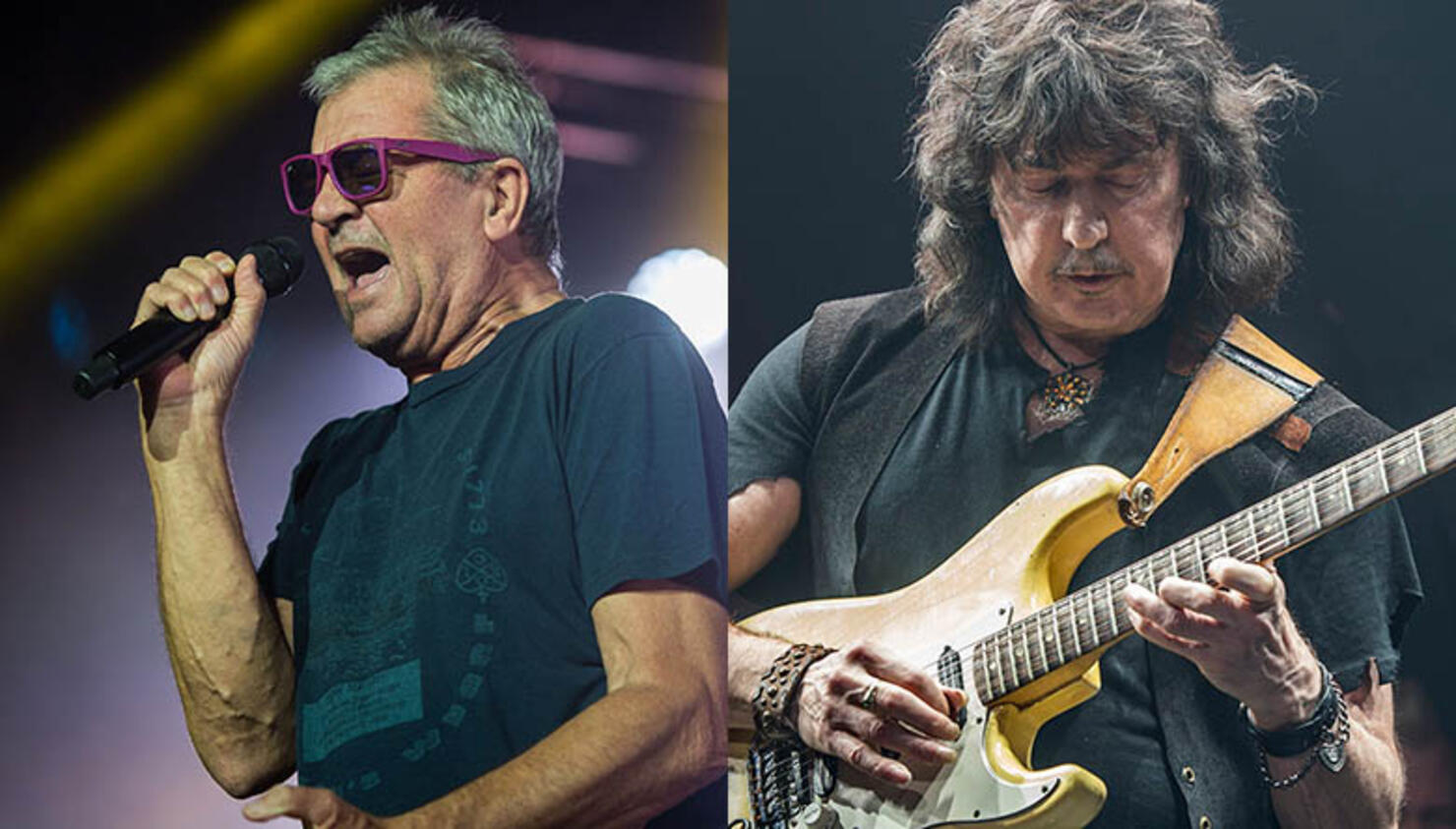 Deep Purple front man Ian Gillian says the band wouldn't still be here had its co-founding guitarist, Ritchie Blackmore, not quit.
The rock and roll titans are mulling retirement as their Long Goodbye tour comes to an end this month.
Gillian tells Eddie Trunk that Purple wouldn't still be around five decades after its inception had Blackmore not given the band his walking papers for the second and final time in 1994.
The singer credits Blackmore's successors, Joe Satriani (who filled in for a tour) and then Steve Morse (who joined longterm in '94) for having "saved us from drowning" when the band seemed to be on its last legs.
"You must remember a couple of things," Gillian said. "Deep Purple was sinking with Ritchie. We were playing to quarter houses in Europe, which is one of our strongest territories — in Germany. Smaller venues, and they weren't even full. So had we continued that way and had Ritchie not walked out, we would have finished; that would have been the end of it."
To Gillian, Morse cemented his fit with the band during his introductory press conference when he was asked 'How does it feel to fill Ritchie Blackmore's shoes?'
Gillian recalls Morse's answer: "He said, 'As far as I know, Ritchie took his shoes with him when he left the band.'"
The notoriously surly Blackmore recently said he'd like to perform again with Deep Purple "just to prove that we're not all hating each other."
He blamed the band's management for keeping the two parties from one another, saying that if money wasn't involved, they would perform together just for the love of it.
Photos: Getty Images