Brittany Aldean Launches New Clothing Line
By Chandler Reeves
November 21, 2018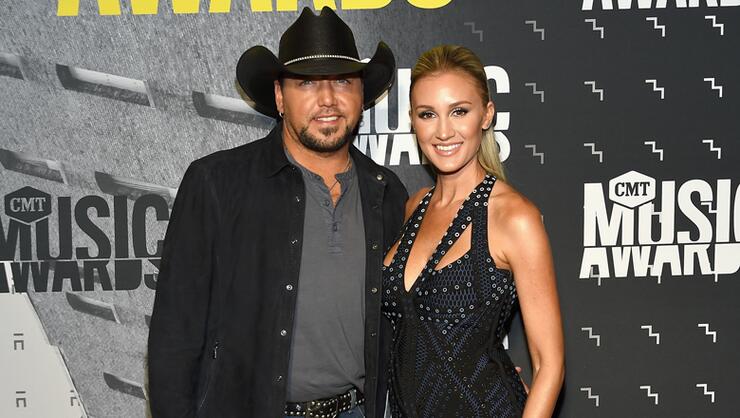 Brittany Aldean is has been bitten by the business bug. The wife of Jason Aldean has announced her very own eponymous clothing line.
The collection of cozy loungewear includes sweats, PJs, beanies, scarves and other pieces, including a star-studded onesie and sweatshirts sporting logos with "Memphis Blues" and "A Lost Claus." "As a pregnant mom, I wanted to start my first clothing line with practical and comfy pieces that I can easily move around in while still looking cute with my family at the holidays," she says. "I can't wait until we get to expand the line next year."
The capsule collection will go on sale during an exclusive pop-up shop on Decemeber 7 in New York City. In addition, Brittany will host a launch party with meet-and-greet as well as VIP access. Tickets are available now on the line's official site.
Jason and Brittany are expecting daughter Navy Rome this February. She will join big brother Memphis and Keeley and Kendyl, Jason's two older daughters from his previous marriage.
Chat About Brittany Aldean Launches New Clothing Line