St. Vincent Covers Lou Reed's 'Perfect Day' in Brooklyn: Watch
By Katrina Nattress
November 21, 2018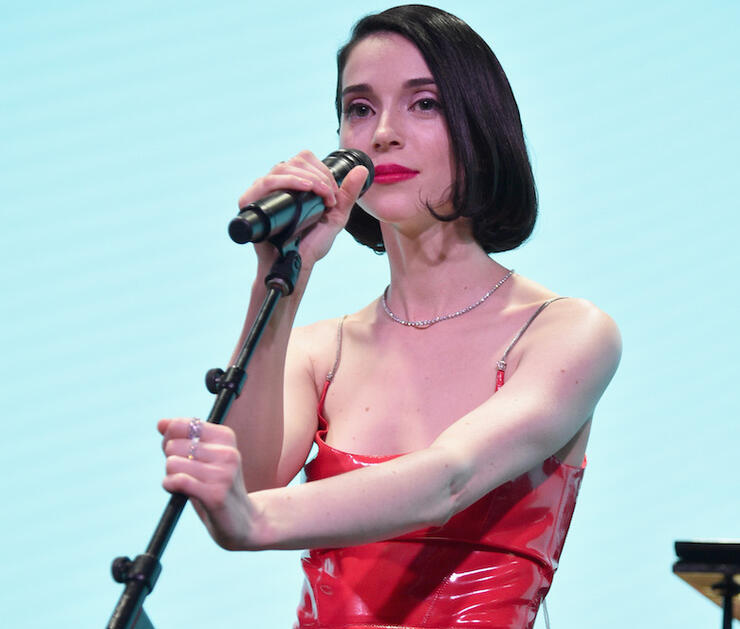 On Tuesday (November 20), St. Vincent treated fans in Brooklyn to an intimate performance showcasing her latest album MassEducation — a collection of stripped down songs from 2017's MASSEDUCTION — at Brooklyn Academy of Music. Without her guitar in tow, Annie Clark stood on a bare stage with nothing but a microphone and her collaborator Thomas "Doveman" Bartlett to guide her on piano.
But before diving into the stripped down material, the duo surprised the audience with a cover of "Perfect Day" off Lou Reed's 1972 album, Transformer. Clark made the classic song her own, changing up the melody and showing off her vocal prowess, as Bartlett intensely struck the keys behind her.
Watch the mesmerizing performance below.
It was recently announced that Clark's 2015 electric guitar will be on display at the Metropolitan Museum of Art early next year as part of a new exhibit called Play It Loud: Instruments of Rock and Roll. The collection spans the years 1939 through 2017 and explores the history of rock & roll and the tools that made the genre possible, including instruments used by The Beatles, Elvis Presley, Chuck Berry, Jimmy Page, Jimi Hendrix, Steve Miller, The Rolling Stones, Metallica. Play It Loud runs April 8th through October 1st, 2019 before moving to the Rock & Roll Hall of Fame in Cleveland, Ohio.
Photo: Getty Images
Chat About St. Vincent Covers Lou Reed's 'Perfect Day' in Brooklyn: Watch