Jake Owen And Girlfriend, Erica Hartlein Announce Pregnancy
By Lauryn Snapp
November 23, 2018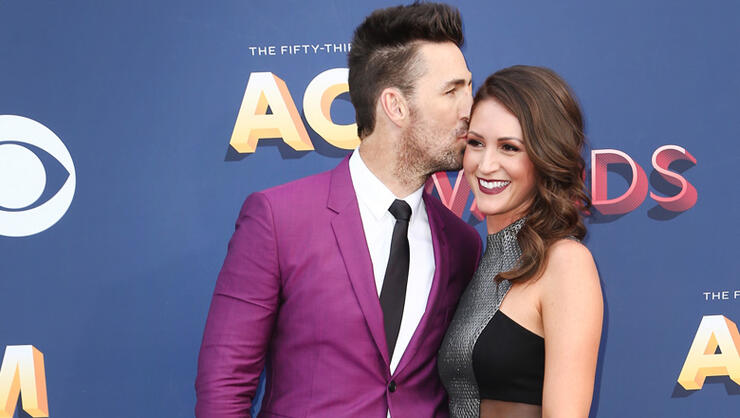 Country star, Jake Owen has announced that he and girlfriend Erica Hartlein are expecting their first child together.
The announcement came on Nov. 22nd, during the 'I'm Coming Home' special that aired on ABC. The show gave fans a sneak peek into what it's like to vacation with the Owens family. In this episode, Jake and his family are lounging together near a pool in Vero Beach, Florida when Jake breaks the conversation by saying, "This'll throw you guys for a loop. Erica and I will be having a little addition to our Owen family."
Erica, who is sitting on Jake's lap, immediately blushes.
The response from his parents was joyous and Jake's father is eagerly rooting for a little boy, while his mother is hopeful for twins.
Jake is already a father to six-year-old Olive Pearl, has told Cody Alan "Man, I love being a dad." Over the summer, Jake opened up about taking Pearl out on tour with him saying that it was an incredible experience for him and "she loves being on the road."
RELATED: Jake Owen's Daughter Reminds Him What's Important.
The announcement date is an important one for the Owens family because it also marks his oldest daughter's sixth birthday. A rep for Owen confirmed the news to PEOPLE, saying that the baby is expected in late spring/early summer.
Photo Credit: Getty Images.
Chat About Jake Owen And Girlfriend, Erica Hartlein Announce Pregnancy