Miley Cyrus Celebrates 26th Birthday With Family After Losing Home To Fires
By Paris Close
November 24, 2018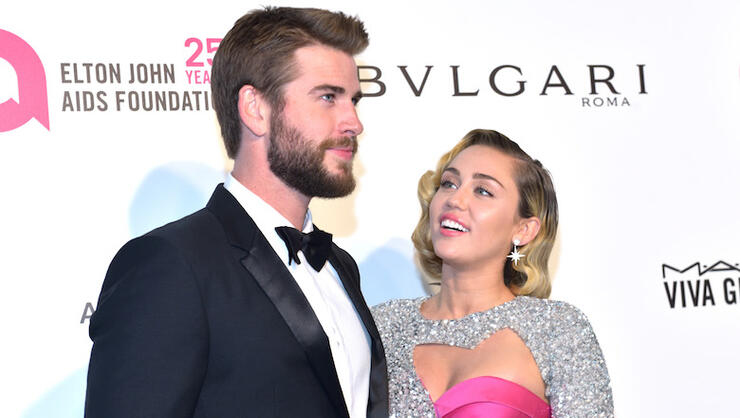 Miley Cyrus is still so glad to have her loved ones to lean on.
The "We Can't Stop" musician looked happier than ever to be surrounded by her family and the love of her life Liam Hemsworth while celebrating her 26th birthday on Friday (November 23). Spotted in attendance for the B-Day festivities was Miley's little sister Noah, her older bro Trace, and her parents Tish and Billy Ray Cyrus, who captured a few pictures from the celebration on Instagram.
"Thankful for this moment. My thoughts and prayers with so many hearts that need mended. Peace and love to all," the 57-year-old crooner wrote with an image of the Cyrus brood, which shows the birthday girl waiting with a beaming smile to enjoy her pastel-colored cake.
"Happy birthday to my sweet girl," Hemsworth writes to his fiancée with an image of her beside a colorful balloon display. "You're more precious than ever. So thankful to have you in my life."
The "Malibu" artist's birthday party and well wishes come at a bittersweet time, as she and her future husband's Malibu home was recently destroyed due to the uncontrollable wildfires that burned through California only a few weeks ago.
In a social media post, the "Malibu" singer showed her gratitude for being "one of the lucky ones" to have evacuated the area unscathed. "My animals and LOVE OF MY LIFE made it out safely and that's all that matters right now. … the memories shared with family and friends stand strong. I am grateful for all I have left."
Chat About Miley Cyrus Celebrates 26th Birthday With Family After Losing Home To Fires