John Mayer Is Flirting With Halsey Again
By Paris Close
November 26, 2018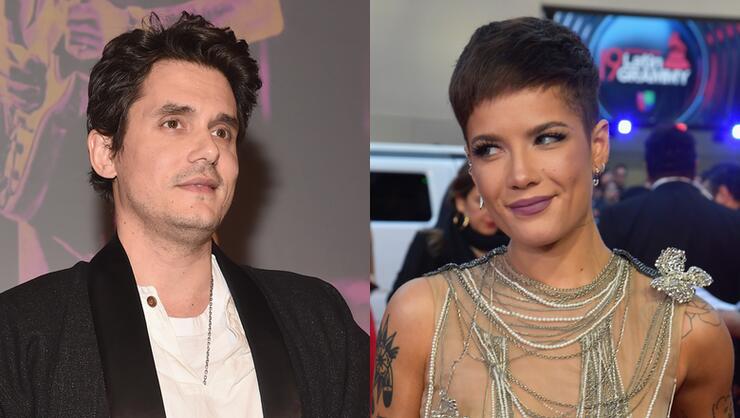 John Mayer can't stop thinking about Halsey.
The crooner made yet another pass at the "Without Me" singer on Instagram, and it's like, enough with the mind games already: Are you two a thing or not?!
Once again, rumors of the two being a twosome made its way around the Internet Sunday (November 25) when the 24-year-old shared a video from her tiresome song-writing process. "This Is Your Brain on Writer's Block: everything I write today sounds like my Myspace song in 2008 or a poorly disguised Beatles rip-off. Someone send help," she captioned the clip.
Happy to answer the call, Mayer offered to provide some inspiration, responding, "I can be over to break your heart in 20?" (Ughhhhhhh.)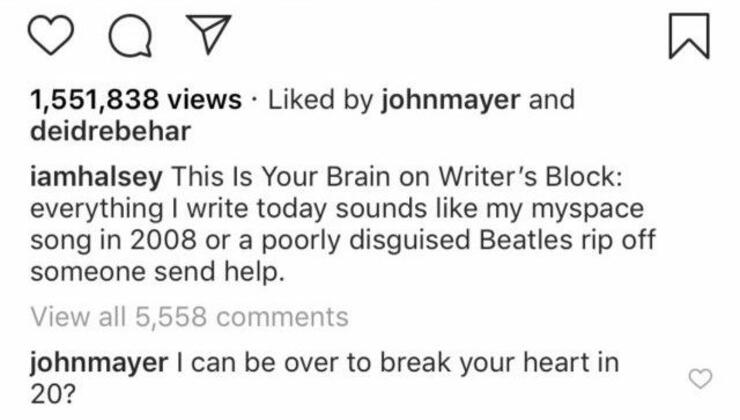 Mayer and Halsey first started exchanging seemingly flirty messages on Instagram earlier this month when the "Half of My Heart" musician slid into her comments. Yet, despite their playful banter, things between the pair are strictly platonic.
The "Colors" star made this clear when she took to Twitter to put rumors of her long-speculated love affair with Mayer to rest, mocking, "I just had a ground breaking idea. What if...we let female artists...have friends...without assuming that they are sleeping together? I know I know. It's like, completely ambitious but like, imagine if we like, tried ?"
Nevertheless, we've got our eyes on these two!
Photo: Getty Images
Chat About John Mayer Is Flirting With Halsey Again