Katy Tiz Opens Up About "Life" & New Music
By Nicole Mastrogiannis
November 30, 2018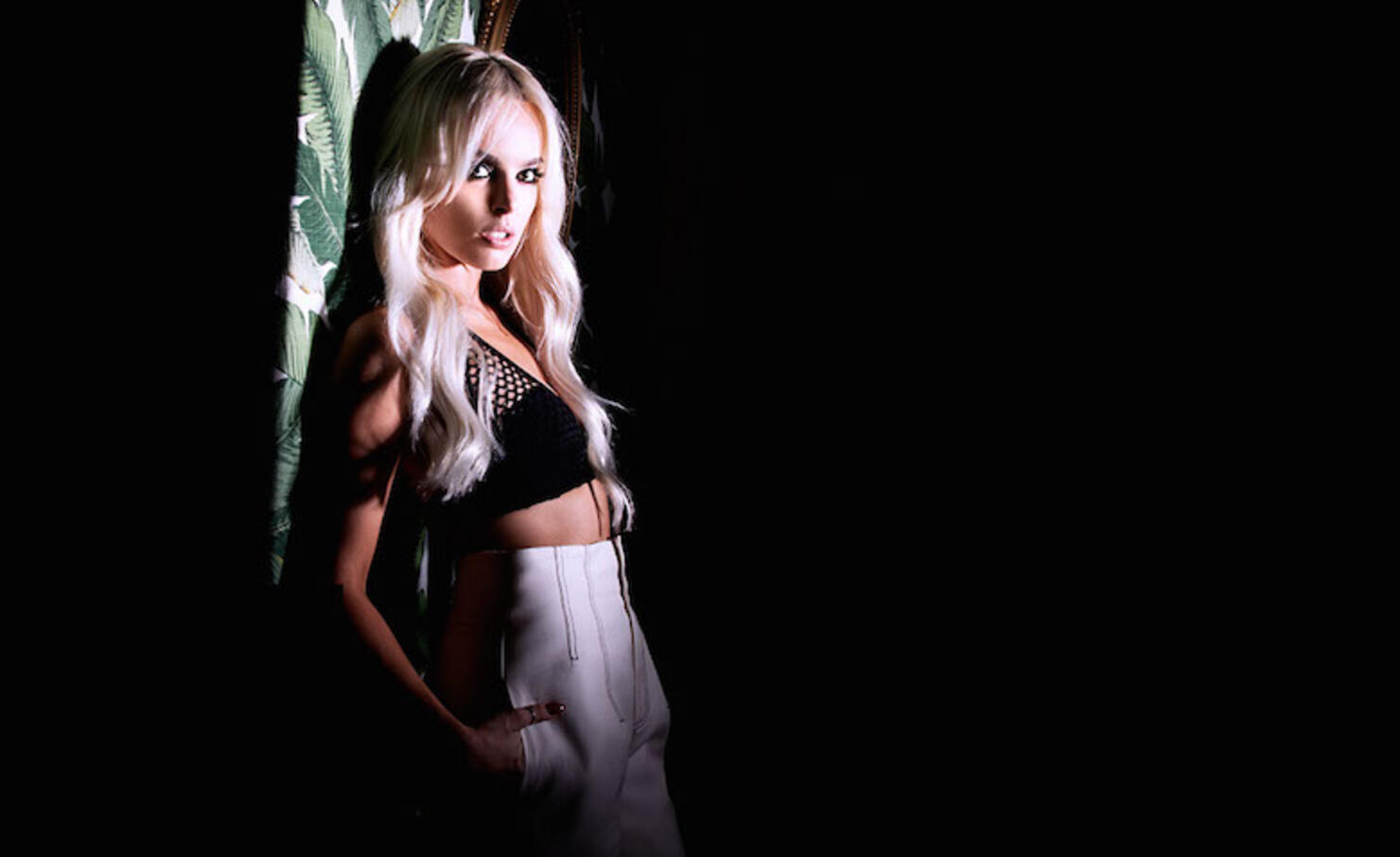 Life is certainly exciting for Katy Tiz these days. The UK-born singer/songwriter has a new single called "Life" and it features fellow UK musician Ed Drewett.
Now signed to 5Towns Records, an independent label founded by shoe designer Steve Madden and his business partner, music industry & branding veteran Steve Feinberg, Tiz has officially released her first single in a few years — and she's the most proud of a song that she's ever been. Katy explains to iHeartRadio:
"This is a song that I fought for and believed in forever, and it's the first time I can honestly say that I followed through on something. I've stuck with it and never faulted on it. I joined up with 5Towns with Steve Madden, their label, and they believed in it as much as I did. So, it's really taught me a lesson [that] if you believe in something, do not give up on it, because eventually, something will come around."
iHeartRadio caught up with Tiz during an exclusive interview where she opened up about "Life" (and recording it with laryngitis!), what's been going on in her own life, what fans have to look forward to, and more. Read on below.
How did your new song "Life" come together?
"I did it four years ago with Ed Drewett, who's the male vocal, and my brother, George, and his partner, Rick. I remember flying in to see my family for like two days, [and] we did this song. I had laryngitis, I was really sick. I remember being in the vocal booth and my brother being like, 'This is the best vocal ever, this is perfect for this song.' And I was like, 'No, I'm in a lot of pain.' And he was like, 'Perfect, keep it going.' So we did this song and then I flew straight back out to L.A., and I actually remember having this month period of being so proud of it, I didn't want to show anyone. I didn't want anyone else to tell me that they didn't like it. It's like, you have that moment where you're like, 'I really do just love it.' I feel like I've been on a massive journey since then. A lot's changed in my life, and also that the fundamentals have all kind of stayed the same."
What is the inspiration behind "Life"?
"It's about when you lose something in life, and you just feel like you've got that feeling forever, whether it's a boyfriend or whether it's [something else]. And I know everyone's like, 'Yeah, time's a healer,' but at that point in time, everything just feels like you're going down with that feeling forever and for the rest of your life. I think that's something that everyone can relate to. Whether it is losing a family member or a dog or a friend or a boyfriend or girlfriend. Everyone can kind of relate to that at some point."
You are with a new label now, 5Towns Records. What are you most excited about?
"I have had an amazing relationship with Steve Feinberg, or as I call him, 'Steve not Madden,' who is the president of 5Towns, for a very long time. We've tried to work together and then everything seemed to kind of just come together in this amazing collision of opportunity at the beginning of this year. I really trust them, and they believe in me, and they let me be as crazy as I need to be at any point in time. And they embrace that, which made me believe in myself more than I ever have, really."
What can fans look forward to next?
"I can't wait 'til I get back on the stage and start performing because I believe in everything I'm doing so much. I never didn't believe in what I was doing, I just think it takes time to actually genuinely sit there as a bit ... I've always been bit of a weirdo, [so] to embrace that, and I think all this new music that I'm doing and 'Life,' which is obviously is an older song, I'm showing a more vulnerable side of me. I recorded it with laryngitis and there are no fancy frills around this song, it's a very stripped back song, the hook is an honest part, and the vocal's really honest, and I feel like I want to show people that side of me. I want to connect with people more than I ever have. My favorite thing is connecting with fans and speaking to them on a one-to-one basis, and talking about how music in general has changed their life because it's also changed mine. I want to be more open with people and I think that's something that I have to look forward to, and also my fans."
While at iHeartRadio HQ, Katy got very colorful (literally) as she also revealed some more about herself, including about what she's been up to, the best advice she's ever received, her amazing guilty pleasure, and even drew a picture of herself with her favorite artist of all time. Check it out: