Meghan Markle And Prince Harry Are Spending Their Anniversary Apart
By Emily Lee
November 27, 2018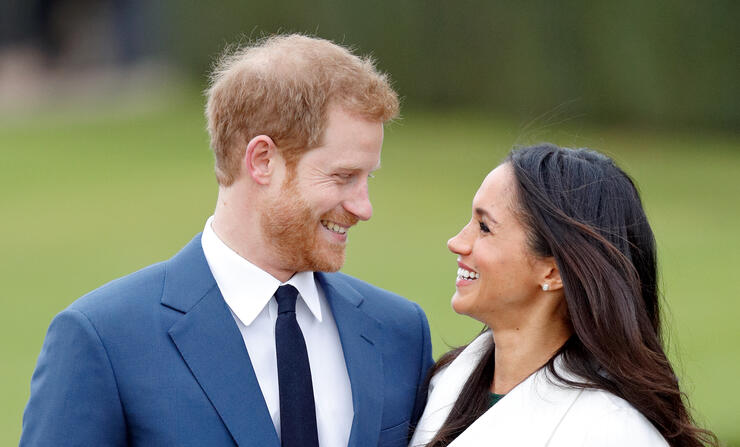 One year ago today (Nov. 27), Prince Harry and Meghan Markle announced their engagement to the world. Sadly, though, the newlyweds won't be spending this special occasion together. While Meghan remains at home in London preparing for the couple's big move from Kensington Palace to Windsor Castle, Prince Harry is in Africa on official royal business. Life as a royal keeps you busy, it seems.
Prince Harry went on a quick, two day trip to Zambia on behalf of the Commonwealth, according to People. The 34-year-old royal is the youth ambassador for the Commonwealth, which is the group of nations all over the world linked to the United Kingdom. He also met with conservation group African Parks, of which he is the president.
The good news is that, even though this is the anniversary of their engagement announcement, Meghan and Harry were actually engaged for a few weeks before revealing it to the world. Prince Charles released the happy news through his office of Clarence House last year, sharing that "His Royal Highness and Ms. Markle became engaged in London earlier this month. Prince Harry has informed Her Majesty The Queen and other close members of his family. Prince Harry has also sought and received the blessing of Ms. Markle's parents."
Thankfully, the Duke and Duchess of Sussex were most likely together on the anniversary of their actual engagement. They have a more important anniversary now, anyway, after tying the knot back in May.
Photo: Getty