New Dave Grohl Documentary Is 'Coming Soon'
By Hayden Brooks
November 27, 2018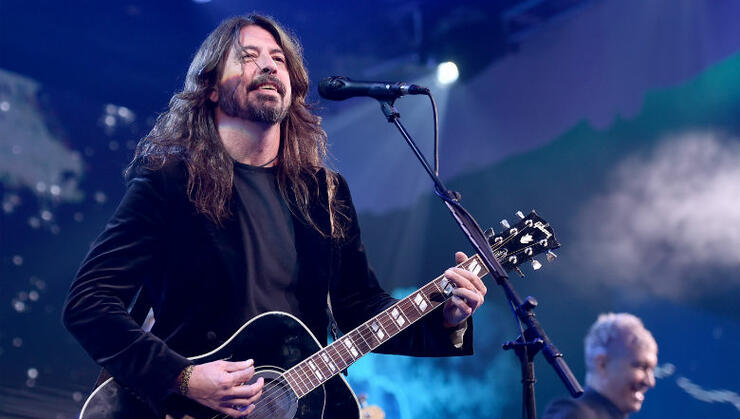 Dave Grohl's life and career are set to be the center of a new documentary.
During her September appearance at BIGSOUND Festival and Conference, his mother, Virginia Hanlon Grohl, confirmed that the film is currently underway. "We are doing that," she told the audience, adding that the project was "coming soon." Despite the old revelation, the bit about the film, which is reportedly set to cover everything "from Scream to Nirvana to Foo Fighters," is currently resurfacing on the blogosphere. Grohl previously directed the Sound City documentary, which was released in 2013. Additionally, 2011 saw the release of Foo Fighters: Back and Forth doc.
Elsewhere during her appearance at the event, the famed mother reflected on how Dave's siblings were impacted by his fame, particularly his older sister, Lisa. "She was the one that introduced him to her musical tastes [punk rock] when she was a teenager and I was worried that she would feel left out, that her life hadn't been quite so special," Virginia said.
"But she always said she would never want people to know her name. She didn't like people coming up to her and saying: 'Are you Dave's sister?' I, on the other hand, when I see a lady at the cabbage counter at the grocery store with a Foo Fighters T-shirt, I instantly introduce myself," she continued. "I can't help myself. So I think it can be hard for siblings, but from my experience, most of the families [of rock stars] are strong families."
Chat About New Dave Grohl Documentary Is 'Coming Soon'