Gucci Mane Explains Why His New Album 'Evil Genius' Has The Perfect Title
By James Dinh
December 7, 2018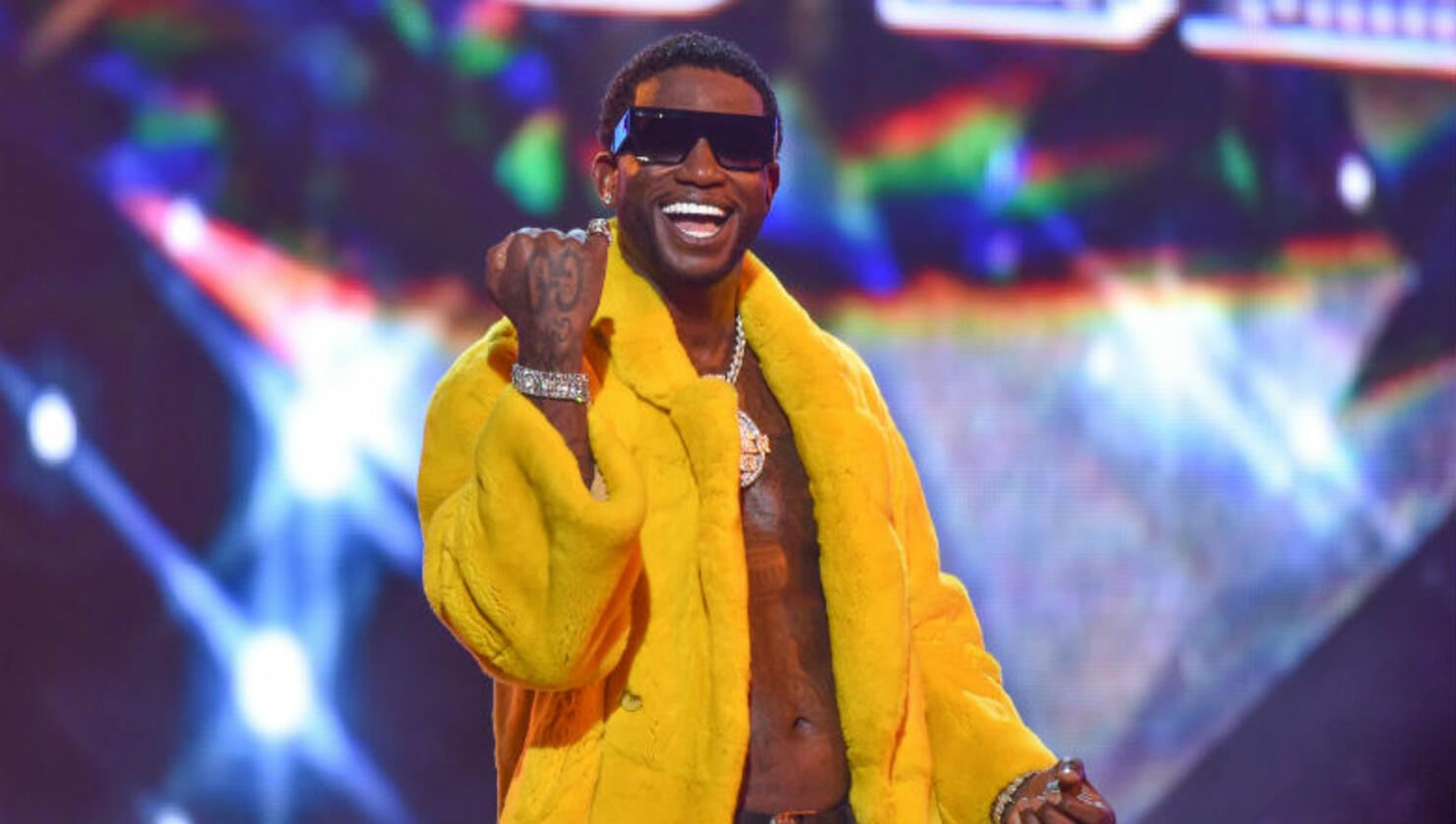 Gone are the days of releasing multiple 12 mixtapes in less than one year, but Gucci Mane's current day hustle should not be misinterpreted. Guwop works hard and for his latest musical serving, Evil Genius, the rapper spent about a year working on the project, which serves as his 13th — count them — 13th studio effort after last year's El Gato: The Human Glacier.
Prior to the release of the LP, the rapper spoke to iHeartRadio about the new set, his productive studio session with Quavo and why he is eager to start traveling in hopes of experiencing life just a little more. Scroll on below to read our Q&A with the rapper.
Evil Genius is your 13th studio album. How did recording this album compare to working on your earlier LPs?
Evil Genius, man, was a great album process. It was way different from my 12 other studio albums being that I took a year to record one album. I put a lot of time in it and really was just trying to get the right beats and make sure the production was on point. I knew what I wanted to talk about but I just wanted to have the best beats this time.
Where did you get the inspiration for the title of the project?
The title of Evil Genius was kind of like, "Man, I done been through a lot, but look where I am now." I felt like I had to be street smart. I had to be savvy. It took a lot of cunning. It took a lot of charisma. It took a lot of just planning and being methodical.
You recorded some of the album in Miami. How exactly does your environment impact your studio sessions, if at all?
I recorded a lot of the album in Miami because I get a good vibe there. The environment that I record my albums in definitely impacts my studio sessions. This album was a lot of stun, a lot of flexing, a lot of kicking, a lot of bravado, a lot of big money talk because that's what's going on with me right now.
The album kicks off with "Off the Boat," which was meant as the outro song for El Gato the Human Glacier.  Why did you want to start the LP with this cut?
I wanted to start my album with 'Off The Boat' as the intro because even when I made this song almost a year ago, I was going to put it on El Gato: The Human Glacier, but it's like I just wanted to keep it, you know? I wanted to make sure El Gato: The Human Glacier had all Southside beats, 808 Mafia, and I felt like when Dun Deal and them sent me 'Off The Boat,' it needed its own moment to itself.
From Southside to Murda Beatz, the project truly fulfilled your goal to work with the best producers around. What was the easiest and most difficult song to record?
The easiest song probably to record on this whole tape with me probably I would say was "Bipolar" because me and Quavo had did like four or five songs that same day, so it was just like we was in that zone.
In a recent interview, you said that you want to go out and experience life, so you don't keep rapping about the same thing. Do you have any idea what you'd like to experience/get involved in?
Just traveling. Man, anytime I travel and go to a different place, it's a different experience. It's a different culture. It's a different set of people that I can learn something from. Or even if I get to perform, it's people that I know that like my music that I didn't know like my music. The more you just get out and touch people and go places, it give you more to talk about. The more you see, the more you can talk about.
You recently offered up a verse to K-Pop star Jackson Wang's "Different Game." What do you make of the K-Pop phenomenon?
I like Jackson Wang. He's a very easy-going man, easy to work with. Once I met him and just got to kick it with him, I felt like we're a lot alike. Both hardworking, talented artists.