Martina McBride Teaches How to Make Holiday-Inspired Cocktails (VIDEO)
By Nicole Mastrogiannis
November 28, 2018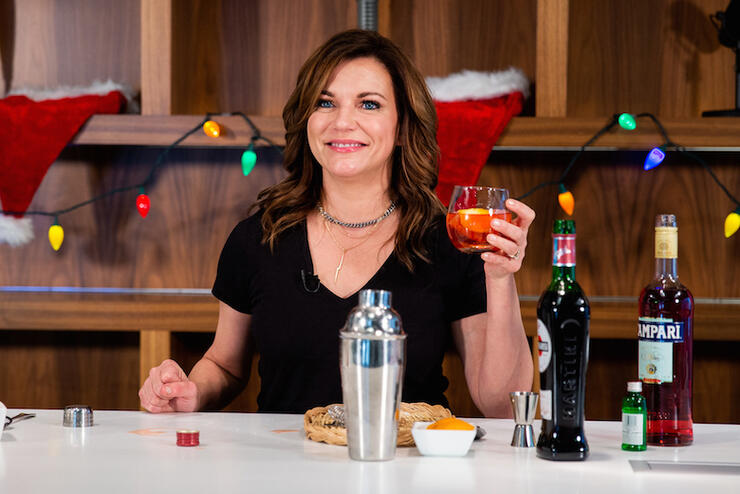 It's officially the holiday season, and it's time to celebrate! One of the best ways to do that is to kick back with a delicious cocktail and put on some Christmas music ... like Martina McBride's new album, It's The Holiday Season.
It's The Holiday Season features nine holiday songs, including classics like "Santa Claus Is Coming To Town," "Winter Wonderland," "It's Beginning to Look A Lot Like Christmas," "Most Wonderful Time of the Year," and "Frosty The Snowman," among others.
In honor of her new holiday album, Martina is showing us how she likes to celebrate "The Most Wonderful Time of the Year" by sharing some holiday-inspired cocktail recipes. Find out how to make them below.
"The Negroni"
Martina says of this classic drink, "I first had this drink in Italy, which is where it originated." She adds, "This is a great cocktail for winter. It's great to put on Christmas music; my record is It's The Holiday Season. And I like to have this in the evening before dinner as an appertif."
INGREDIENTS:
1 ounce gin
1 ounce Campari
1 ounce Sweet Vermouth
Garnish: Orange Peel
DIRECTIONS:
STEP 1: Fill a shaker with ice.
STEP 2: Add equal parts gin, Campari and sweet vermouth (one ounce each).
STEP 3: Shake it up to chill the drink with the previously added ice.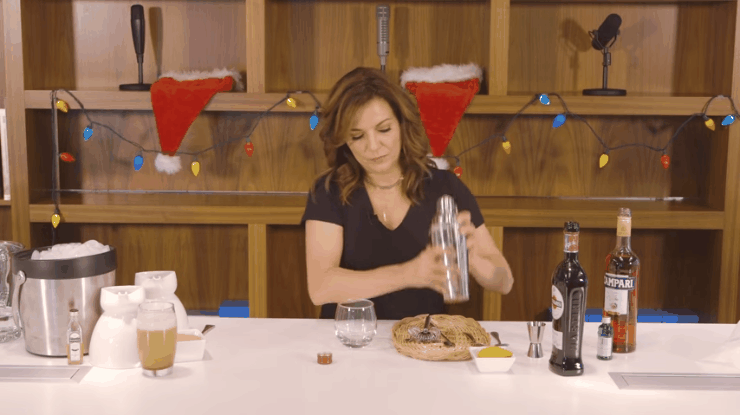 STEP 4: Serve with or without ice (Martina likes the ice).
STEP 5: Garnish with an orange peel, and voila! It's Negroni time.
Chat About Martina McBride Teaches How to Make Holiday-Inspired Cocktails (VIDEO)