Mason Ramsey Revealed His Celebrity Crush
By Taylor Fields
November 28, 2018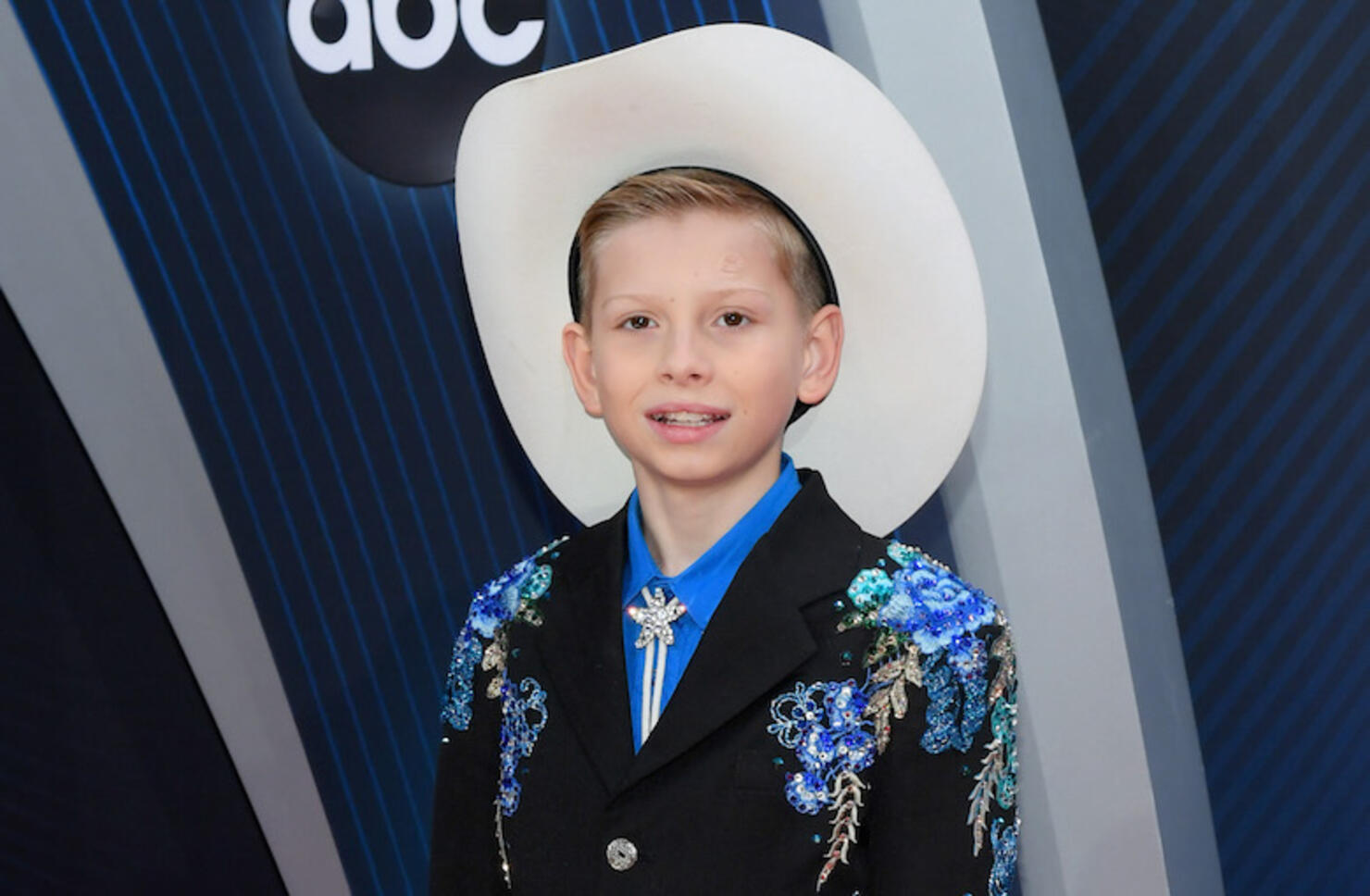 Mason Ramsey has his eye on someone. The twelve-year-old country star, who rose to fame after his Walmart yodeling video went viral earlier this year, recently appeared on The Ellen DeGeneres Show, where he performed the classic Christmas song "White Christmas." But, he also sat down with Ellen to chat, and he revealed his celebrity crush!
Before revealing who his crush is, Ramsey divulged that he had a "friend" named Madison before he got famous, but that he thinks she "found someone else." But then, he told Ellen, "don't worry" because he likes someone else. He said, "Oh, don't worry, because there's another person I like."
So, who is this lucky lady, you ask? It's none other than Stranger Things star Millie Bobby Brown! When asked if Mason had met Millie yet, he said, "just a few FaceTimes."
Awww. Your move, Millie.
This year was huge for Ramsey. He's not even a teenager yet, but after the video of him yodeling "Lovesick Blues" in a Walmart went viral, he moved to Nashville, and released a six-track EP called Famous, which features his debut single of the same name. He also appeared at this year's iHeartCountry Festival, Stagecoach and Coachella, as well as the 2018 CMAs alongside hosts Brad Paisley and Carrie Underwood.
Later on during his Ellen appearance, Mason performed a rendition of "White Christmas," dressed in a cowboy hat, bedazzled white jacket, matching white pants, and a red satin shirt underneath. He topped the look off with a traditional bolo tie. It was a very country Christmas performance! Get into the holiday spirit and watch below.