Shaq Jammed With Guns N' Roses During 'Chinese Democracy' Sessions
By Andrew Magnotta
November 28, 2018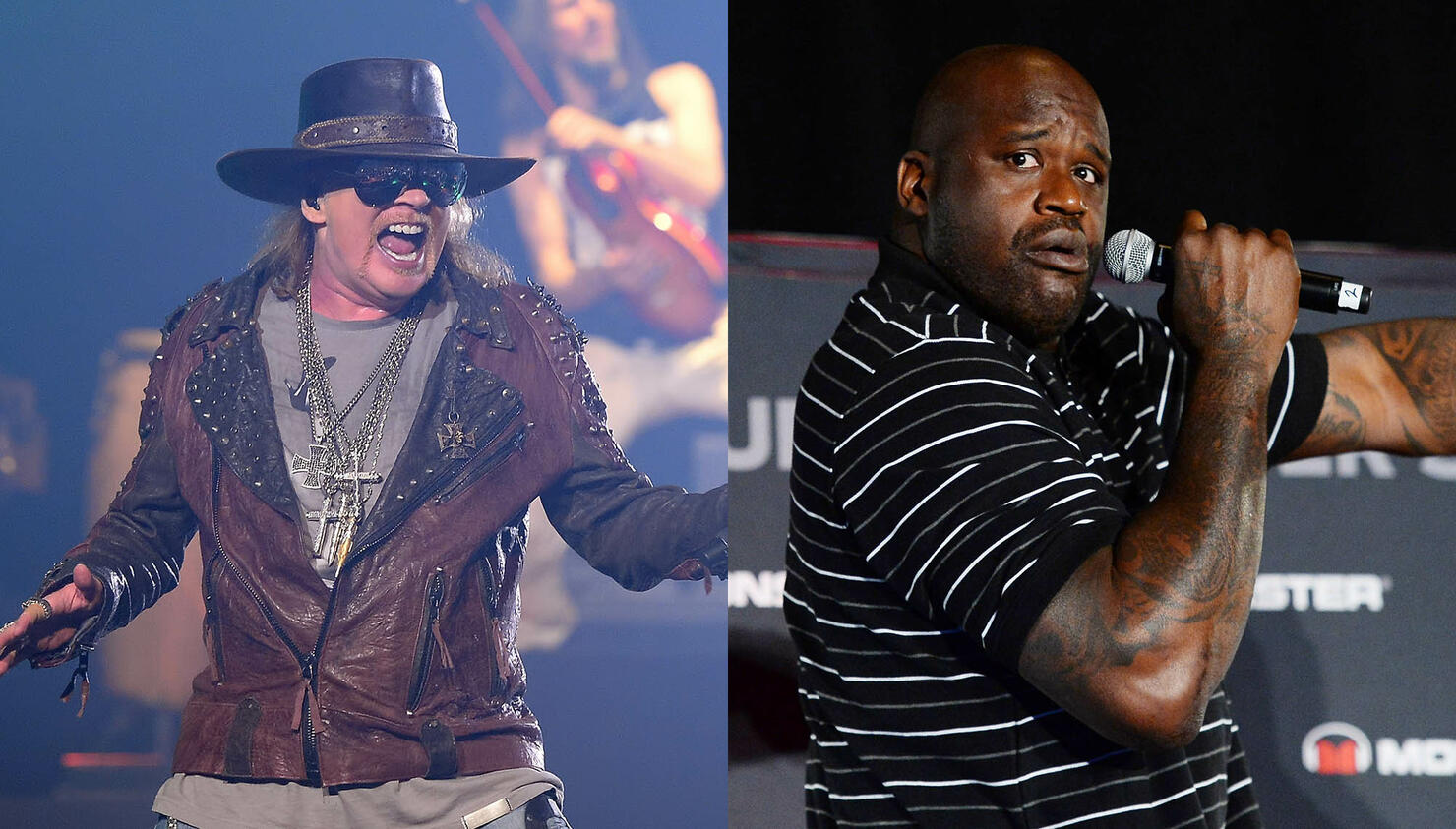 The revelation that Basketball Hall of Famer Shaquille O'Neal once jammed with Guns N' Roses during the recording of Chinese Democracy would probably be common knowledge if there weren't so many other unbelievable stories from those sessions.
In April of 1997, Shaq was near the end of his first season as a member of the Los Angeles Lakers and was filming a Taco Bell commercial in Santa Monica at the same rehearsal and recording complex as GNR.
Rolling Stone dug up the anecdote for a recent piece on GNR's most maligned album.
Shaq, an aspiring rapper who released four studio albums in the '90s, learned Guns N' Roses was rehearsing next door to where he was working. He wanted to say hello.
"I saw Guns N' Roses listed on the bulletin board in the lobby of the studio," the center recalled in a 1999 interview with Spin, "so I stuck my head in to check it out. They asked me to join them, so I started freestylin' over their track. It was the first time I ever performed with a rock group, and it felt good."
While GNR front man Axl Rose had yet to arrive, keyboardist Dizzy Reed remembers it well. Reed says Shaq got the whole thing started.
"He sits down and starts playing the poly-synth sound, this riff on my keyboards," Reed recalled in a 2006 interview with a GNR fan site. "My friend Syd was playing drums, and I motioned for him to get a hip-hop beat going..."
What unfolded from there was magical. Reed said everyone in the room, which included guitarist Paul Tobias, started vibing.
"[H]e says, 'Take over,' and so I watch what he's playing and I sat down and started playing it. And he got this groove, this vibe going, and he and his buddies grabbed the mic and started doing this rap. And our engineer was rolling tape the entire time."
Reed says Shaq capped off the jam by getting down on the floor doing break dancing.
"I mean, if you've ever seen a 7-foot, 300-pound guy do the Worm, it's the most amazing thing."
The Shaq track didn't make the final cut on the album, but we certainly hope the tape comes out someday.
Photos: Getty Images