25 Days Of Christmas Movies & TV Specials: Full 2018 Schedule
By Paris Close
November 30, 2018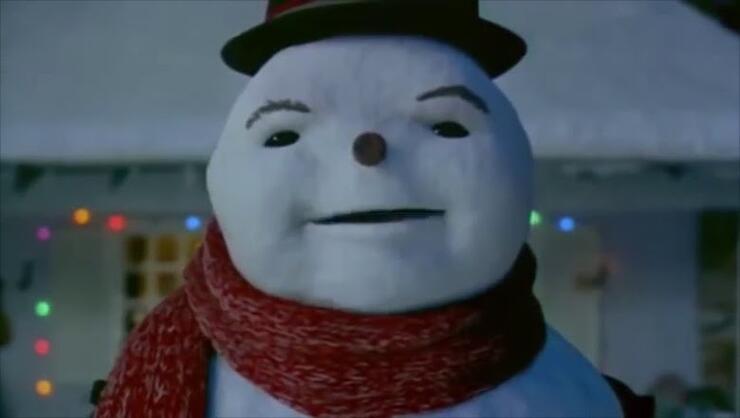 It's nearly time to deck the halls!
So to amp up your excitement for this year's Yuletide festivities, we've put together a 25-day roundup of endless X-mas movies and television specials broadcasting throughout December to tide you over until Christmas day.
From laugh-out-loud classics like Home Alone 3 and Richie Rich's Christmas Wish to family flicks like Elf and Jack Frost — see when and where these festive favorites and more will air on the small screen just in time for the holidays.
(All listings below are Eastern Standard Time.)
Saturday, December 1
I'll Be Home for Christmas (12:00 a.m.) Freeform
Coming Home For Christmas (12:00 a.m.) Hallmark
A Very Nutty Christmas (12:01 a.m.) Lifetime
Call Me Mrs. Miracle (1:00 a.m.) Hallmark Movies
12 Gifts of Christmas (2:00 a.m.) Hallmark
Christmas Harmony (2:04 a.m.) Lifetime
Engaging Father Christmas (3:00 a.m.) Hallmark Movies
Let It Snow (4:00 a.m.) Hallmark
Annie Claus Is Coming to Town (5:00 a.m.) Hallmark Movies
The Nine Lives of Christmas (6:00 a.m.) Hallmark
Christmas in Angel Falls (7:00 a.m.) Hallmark Movies
Santa Paws 2: The Santa Pups (7:00 a.m.) Freeform
Last Christmas! (7:30 a.m.) Disney Channel
A Royal Christmas (8:00 a.m.) Hallmark
A Joyous Christmas (9:00 a.m.) Hallmark Movies
Christmas in Love (10:00 a.m.) Hallmark
A Heavenly Christmas (11:00 a.m.) Hallmark Movies
The Wonderful World of Disney: Magical Holiday Celebration (11:15 a.m.) Freeform
Meet Me in St. Lous (12:00 p.m.) TCM
Christmas Everlasting (12:00 p.m.) Hallmark
Christmas in Mississippi (12:00 p.m.) Lifetime
A Princess For Christmas (1:00 p.m.) Hallmark Movies
Richie Rich's Christmas Wish (1:15 p.m.) Freeform
The Leprechauns' Christmas Gold (1:15 p.m.) AMC
Nestor, the Long-Eared Christmas Donkey (1:45 p.m.) AMC
The Sweetest Christmas (2:00 p.m.) Hallmark
Christmas on the Bayou (2:00 p.m.) Lifetime
Jack Frost (2:15 p.m.) AMC
The Christmas Card (3:00 p.m.) Hallmark Movies
Christmas with the Kranks (3:20 p.m.) Freeform
Frosty's Winter Wonderland (3:30 p.m.) AMC
It's Christmas, Eve (4:00 p.m.) Hallmark
A Very Nutty Christmas (4:00 p.m.) Lifetime
'Twas the Night Before Christmas (4:00 p.m.) AMC
Rudolph's Shiny New Year (4:30 p.m.) AMC
Love Actually (5:00 p.m.) TBS
Romance at Reindeer Lodge (5:00 p.m.) Hallmark Movies
The Santa Clause 3: The Escape Clause (5:25 p.m.) Freeform
The Year Without a Santa Claus (5:45 p.m.) AMC
A Shoe Addict's Christmas (6:00 p.m.) Hallmark
A Gift Wrapped Christmas (6:00 p.m.) Lifetime
Finding Christmas (7:00 p.m.) Hallmark Movies
Elf (7:00 p.m.) AMC
The Nightmare Before Christmas (7:35 p.m.) Freeform
Mingle All the Way (8:00 p.m.) Hallmark
A Bad Moms Christmas (8:00 p.m.) Showtime
A Twist of Christmas (8:00 p.m.) Lifetime
Disney Parks Presents a 25 Days of Christmas Holiday Party (8:00 p.m.) Disney Channel
A Twist of Christmas (8:00 p.m.) Lifetime
Beyond Tomorrow (8:00 p.m.) TCM
Elf (9:00 p.m.) AMC
Christmas Wonderland (9:00 p.m.) Hallmark Movies
Dr. Seuss' How the Grinch Stole Christmas (9:15 p.m.) Freeform
The Bishop's Wife (9:45 p.m.) TCM
Love for Christmas (10:00 p.m.) Lifetime
Pride, Prejudice, and Mistletoe (10:00 p.m.) Hallmark
Love For Christmas (10:03 p.m.) Lifetime
Christmas With Holly (11:00 p.m.) Hallmark Movies
The Year Without a Santa Claus (11:00 p.m.) AMC
Life-Size (11:55 p.m.) Freeform
Sunday, December 2
The Christmas Cottage (12:00 a.m.) Hallmark
A Twist of Christmas (12:01 a.m.) Lifetime
Operation Christmas (1:00 a.m.) Hallmark Movies
Christmas in Homestead (2:00 a.m.) Hallmark
Love for Christmas (2:04 a.m.) Lifetime
A Christmas to Remember (3:00 a.m.) Hallmark Movies
A Rose For Christmas (4:00 a.m.) Hallmark
Sound of Christmas (5:00 a.m.) Hallmark Movies
The Most Wonderful Time of the Year (6:00 a.m.) Hallmark
It Happened on Fifth Avenue (6:30 a.m.) TCM
The Christmas Card (7:00 a.m.) Hallmark Movies
Home Alone 3 (7:00 a.m.) Freeform
Christmas Cookies (8:00 a.m.) Hallmark
A Christmas Carol (8:30 a.m.) TCM
A Joyous Christmas (9:00 a.m.) Hallmark Movies
Eight Crazy Nights (9:00 a.m.) Freeform
Miss Christmas (10:00 a.m.) Hallmark
A Christmas Arrangement (10:00 a.m.) Lifetime
Christmas on Honeysuckle Lane (11:00 a.m.) Hallmark Movies
Richie Rich's Christmas Wish (11:00 a.m.) Freeform
Road to Christmas (12:00 p.m.) Hallmark
My Christmas Prince (12:00 p.m.) Lifetime
A Godwink Christmas (1:00 p.m.) Hallmark Movies
Mickey's Once Upon a Christmas (1:05 p.m.) Freeform
Jack Frost (1:15 p.m.) AMC
Christmas at the Palace (2:00 p.m.) Hallmark
Christmas Perfection (12:00 p.m.) Lifetime
Fred Claus (2:00 p.m.) TBS
Frosty's Winter Wonderland (2:30 p.m.) AMC
Life-Size (2:35 p.m.) Freeform
'Twas the Night Before Christmas (3:00 p.m.) AMC
Maggie's Christmas Miracle (3:00 p.m.) Hallmark Movies
Rudolph's Shiny New Year (3:30 p.m.) AMC
A Gift to Remember (4:00 p.m.) Hallmark
The Flight Before Christmas (4:00 p.m.) Lifetime
Love Actually (4:30 p.m.) TBS
The Nightmare Before Christmas (4:40 p.m.) Freeform
The Year Without a Santa Claus (4:45 p.m.) AMC
Return to Christmas Creek (5:00 p.m.) Hallmark Movies
Mingle All the Way (6:00 p.m.) Hallmark
Jingle Belle (6:00 p.m.) Lifetime
National Lampoon's Christmas Vacation (6:00 p.m.) AMC
Dr. Seuss' How the Grinch Stole Christmas (6:20 p.m.) Freeform
Christmas Catch (7:00 p.m.) UP
Christmas Wonderland (7:00 p.m.) Hallmark Movies
Home Alone 3 (7:00 p.m.) Disney Channel
Garth: Live At Notre Dame! (8:00 p.m.) CBS
A Majestic Christmas (8:00 p.m.) Hallmark
The Christmas Pact (8:00 p.m.) Lifetime
The Shop Around the Corner (8:00 p.m.) TCM
The Christmas Pact (8:00 p.m.) Lifetime
National Lampoon's Christmas Vacation (8:15 p.m.) AMC
Once Upon a Christmas Miracle (9:00 p.m.) Hallmark Movies
Northern Lights of Christmas (9:00 p.m.) Hallmark
A Christmas in Vermont (9:00 p.m.) UP
Life-Size 2: A Christmas Eve (9:00 p.m.) Freeform
A Star for Christmas (10:00 p.m.) Lifetime
Finding Santa (10:00 p.m.) Hallmark
Holiday Affair (10:00 p.m.) TCM
A Star For Christmas (10:03 p.m.) Lifetime
Jingle All the Way (10:30 p.m.) AMC
The Christmas Note (11:00 p.m.) Hallmark Movies
The Holiday (11:00 p.m.) Freeform
The Christmas Pact (12:01 a.m.) Lifetime
A Bramble House Christmas (1:00 a.m.) Hallmark Movies
The Christmas Cure (2:00 a.m.) Hallmark
A Star for Christmas (2:04 a.m.) Lifetime
Marrying Father Christmas (3:00 a.m.) Hallmark Movies
Every Christmas Has a Story (4:00 a.m.) Hallmark
Once Upon a Christmas Miracle (9:00 p.m.) Hallmark Movies
Northern Lights of Christmas (9:00 p.m.) Hallmark
A Christmas in Vermont (9:00 p.m.) UP
Life-Size 2: A Christmas Eve (9:00 p.m.) Freeform
A Star for Christmas (10:00 p.m.) Lifetime
Finding Santa (10:00 p.m.) Hallmark
Holiday Affair (10:00 p.m.) TCM
A Star For Christmas (10:03 p.m.) Lifetime
Jingle All the Way (10:30 p.m.) AMC
The Christmas Note (11:00 p.m.) Hallmark Movies
The Holiday (11:00 p.m.) Freeform
Monday, December 3
With Love, Christmas (12:00 a.m.) Hallmark
The Christmas Pact (12:01 a.m.) Lifetime
A Bramble House Christmas (1:00 a.m.) Hallmark Movies
The Christmas Cure (2:00 a.m.) Hallmark
A Star for Christmas (2:04 a.m.) Lifetime
Marrying Father Christmas (3:00 a.m.) Hallmark Movies
Every Christmas Has a Story (4:00 a.m.) Hallmark
The Three Gifts (5:00 a.m.) Hallmark Movies
A Cookie Cutter Christmas (6:00 a.m.) Hallmark
A Town Without Christmas (7:00 a.m.) Hallmark Movies
Mickey's Once Upon a Christmas (7:00 a.m.) Freeform
Christmas Getaway (8:00 a.m.) Hallmark
12 Wishes of Christmas (8:00 a.m.) Lifetime
Winnie the Pooh and Christmas Too (8:30 a.m.) Freeform
The Santa Incident (9:00 a.m.) Hallmark Movies
The Little Drummer Boy (9:00 a.m.) Freeform
Holiday Spin (10:00 a.m.) Lifetime
Christmas In Angel Falls (11:00 a.m.) Hallmark Movies
Decorating Disney: Holiday Magic (11:00 a.m.) Freeform
The Truth About Christmas (12:00 p.m.) Freeform
Four Christmases and a Wedding (12:00 p.m.) Lifetime
The Town Christmas Forgot (1:00 p.m.) Hallmark Movies
Planes, Trains and Automobiles (1:30 p.m.) AMC
Ice Sculpture Christmas (2:00 p.m.) Hallmark
All About Christmas Eve (2:00 p.m.) Lifetime
The Holiday (2:10 p.m.) Freeform
Hope at Christmas (3:00 p.m.) Hallmark Movies
Prancer (3:30 p.m.) AMC
The Spirit of Christmas (4:00 p.m.) Lifetime
Christmas at Graceland (4:00 p.m.) Hallmark
Once Upon a Christmas Miracle (5:00 p.m.) Hallmark Movies
Life-Size 2: A Christmas Eve (5:25 p.m.) Freeform
A Gift Wrapped Christmas (6:00 p.m.) Lifetime
Jingle All the Way (6:00 p.m.) AMC
Return to Christmas Creek (7:00 p.m.) Hallmark Movies
The Santa Clause (7:25 p.m.) Freeform
Christmas in Evergreen: Letters to Santa (8:00 p.m.) Hallmark
My Christmas Inn (8:00 p.m.) Lifetime
The Santa Clause 2 (8:00 p.m.) AMC
A Veteran's Christmas (9:00 p.m.) Hallmark Movies
Pop Up Santa Holiday Special (9:30 p.m.) Freeform
It's Christmas, Eve (10:00 p.m.) Hallmark
Snowed-Inn Christmas (10:03 p.m.) Lifetime
The Santa Clause 2 (10:30 p.m.) AMC
Christmas Encore (11:00 p.m.) Hallmark Movies
Tuesday, December 4
Christmas Next Door (12:00 a.m.) Hallmark
The Family Stone (12:00 a.m.) Freeform
My Christmas Inn (12:01 a.m.) Lifetime
A Bramble House Christmas (1:00 a.m.) Hallmark Movies
A Christmas Melody (2:00 a.m.) Hallmark
Snowed-Inn Christmas (2:04 a.m.) Lifetime
Marrying Father Christmas (3:00 a.m.) Hallmark Movies
A Dream of Christmas (4:00 a.m.) Hallmark
The Three Gifts (5:00 a.m.) Hallmark Movies
A Bride For Christmas (6:00 a.m.) Hallmark
A Town Without Christmas (7:00 a.m.) Hallmark Movies
Decorating Disney: Holiday Magic (7:00 a.m.) Freeform
Pop Up Santa Holiday Special (8:00 a.m.) Freeform
Christmas At Cartwright's (8:00 a.m.) Hallmark
A Snow Globe Christmas (8:00 a.m.) Lifetime
The Santa Incident (9:00 a.m.) Hallmark Movies
A Perfect Christmas List (10:00 a.m.) Lifetime
Christmas In Angel Falls (11:00 a.m.) Hallmark Movies
Love the Coopers (11:30 a.m.) Freeform
Christmas on the Bayou (12:00 p.m.) Lifetime
The Town Christmas Forgot (1:00 p.m.) Hallmark Movies
The Sons of Mistletoe (1:00 p.m.) AMC
A Christmas Reunion (2:00 p.m.) Lifetime
Best Christmas Party Ever (2:00 p.m.) Hallmark
The Family Stone (2:05 p.m.) Freeform
Hope at Christmas (3:00 p.m.) Hallmark Movies
Gremlins (3:00 p.m.) AMC
A Very Merry Toy Store (4:00 p.m.) Lifetime
A Perfect Christmas (4:00 p.m.) Hallmark
This Christmas (4:10 p.m.) Freeform
Once Upon a Christmas Miracle (5:00 p.m.) Hallmark Movies
Willy Wonka and the Chocolate Factory (5:30 p.m.) AMC
Christmas at the Palace (6:00 p.m.) Hallmark
Jingle Belle (6:00 p.m.) Lifetime
The Santa Clause (6:50 p.m.) Freeform
Return to Christmas Creek (7:00 p.m.) Hallmark Movies
Pride, Prejudice, and Mistletoe (8:00 p.m.) Hallmark
The Polar Express (8:00 p.m.) AMC
The Santa Clause 3: The Escape Clause (8:55 p.m.) Freeform
A Veteran's Christmas (9:00 p.m.) Hallmark Movies
Christmas Joy (10:00 p.m.) Hallmark
Ice Age: The Meltdown (10:00 p.m.) AMC
Christmas Encore (11:00 p.m.) Hallmark Movies
Wednesday, December 5
A Royal Christmas (12:00 a.m.) Hallmark
Home Alone 3 (12:00 a.m.) Freeform
Christmas on Honeysuckle Lane (1:00 a.m.) Hallmark Movies
Christmas Connection (2:00 a.m.) Hallmark
The Christmas Ornament (3:00 a.m.) Hallmark Movies
One Starry Christmas (4:00 a.m.) Hallmark
Trading Christmas (5:00 a.m.) Hallmark Movies
Every Christmas Has a Story (6:00 a.m.) Hallmark
Call Me Mrs. Miracle (7:00 a.m.) Hallmark Movies
I'll Be Home for Christmas (7:00 a.m.) Freeform
12 Gifts of Christmas (8:00 a.m.) Hallmark
The Santa Con (8:00 a.m.) Lifetime
Mrs. Miracle (9:00 a.m.) Hallmark Movies
Mickey's Christmas Carol (9:00 a.m.) Freeform
A Dad For Christmas (10:00 a.m.) Lifetime
Hope at Christmas (11:00 a.m.) Hallmark Movies
Disney's Fairy Tale Weddings: Holiday Magic (11:00 a.m.) Freeform
A Very Merry Daughter of the Bride (12:00 p.m.) Lifetime
Home Alone 3 (12:00 p.m.) Freeform
A Town Without Christmas (1:00 p.m.) Hallmark Movies
All I Want for Christmas (1:30 p.m.) AMC
Richie Rich's Christmas Wish (2:00 p.m.) Freeform
A Boyfriend For Christmas (2:00 p.m.) Hallmark
A Christmas Proposal (2:00 p.m.) Lifetime
Rocky Mountain Christmas (3:00 p.m.) Hallmark Movies
Charlie and the Chocolate Factory (3:30 p.m.) AMC
The Christmas Cure (4:00 p.m.) Hallmark
Snowed-Inn Christmas (4:00 p.m.) Lifetime
Santa Claus Is Comin' to Town (4:05 p.m.) Freeform
Christmas Wonderland (5:00 p.m.) Hallmark Movies
The Nightmare Before Christmas (5:10 p.m.) Freeform
The Polar Express (6:00 p.m.) AMC
The Christmas Cottage (6:00 p.m.) Hallmark
A Very Nutty Christmas (6:00 p.m.) Lifetime
The Santa Clause 3: The Escape Clause (6:50 p.m.) Freeform
Dashing Through the Snow (7:00 p.m.) Hallmark Movies
Elf (8:00 p.m.) AMC
Road to Christmas (8:00 p.m.) Hallmark
Christmas Harmony (8:00 p.m.) Lifetime
Christmas with the Kranks (8:55 p.m.) Freeform
A Godwink Christmas (9:00 p.m.) Hallmark Movies
Mr. Popper's Penguins (10:00 p.m.) AMC
A Gift to Remember (10:00 p.m.) Hallmark
My Christmas Prince (10:00 p.m.) Lifetime
I'll Be Home For Christmas (11:00 p.m.) Hallmark Movies
Thursday, December 6
Last Holiday (1:30 p.m.) AMC
Mr. Popper's Penguins (4:00 p.m.) AMC
Elf (6:00 p.m.) AMC
A Charlie Brown Christmas (8:00 p.m.) ABC
Dr. Seuss' How the Grinch Stole Christmas (8:00 p.m.) TBS
National Lampoon's Christmas Vacation (8:00 p.m.) AMC
Elf's Story: The Elf on the Shelf (8:30 p.m.) TBS
The Great American Baking Show: Holiday Edition (9:00 p.m.) ABC
National Lampoon's Christmas Vacation (10:15 p.m.) AMC
Friday, December 7
The Leprechauns' Christmas Gold (1:15 p.m.) AMC
Nestor, the Long-Eared Christmas Donkey (1:45 p.m.) AMC
Jack Frost (2:15 p.m.) AMC
Frosty's Winter Wonderland (3:30 p.m.) AMC
'Twas the Night Before Christmas (4:00 p.m.) AMC
Rudolph's Shiny New Year (4:30 p.m.) AMC
The Year Without a Santa Claus (5:45 p.m.) AMC
Donkey's Caroling Christmas-tacular (7:00 p.m.) AMC
The Madagascar Penguins In a Christmas Caper (7:15 p.m.) AMC
Merry Madagascar (7:30 p.m.) AMC
Mariah Carey's All I Want for Christmas Is You (8:00 p.m.) AMC
Christmas Lost and Found (8:00 p.m.) Lifetime
The Year Without a Santa Claus (10:00 p.m.) AMC
Rudolph's Shiny New Year (11:15 p.m.) AMC
Saturday, December 8
Fred Claus (10:00 a.m.) TBS
Meet John Doe (12:00 p.m.) TCM
Rudolph the Red-Nosed Reindeer (8:00 p.m.) CBS
Homegrown Christmas (8:00 p.m.) Hallmark
Santa's Boots (8:00 p.m.) Lifetime
Holiday Inn (8:00 p.m.) TCM
The Great American Baking Show: Holiday Edition (8:00 p.m.) ABC
Frosty Returns (8:30 p.m.) CBS
Frosty the Snowman (9:00 p.m.) CBS
Memories of Christmas (9:00 p.m.) Hallmark
The Man Who Came to Dinner (10:00 p.m.) TCM
Sunday, December 9
Christmas in Connecticut (8:15 a.m.) TCM
Love Actually (5:00 p.m.) TBS
Christmas with a Prince (7:00 p.m.) UP
Christmas Wonderland (8:00 p.m.) Hallmark
A Christmas in Tennessee (8:00 p.m.) Lifetime
It Happened on Fifth Avenue (8:00 p.m.) TCM
Once Upon a Christmas Miracle (9:00 p.m.) Hallmark
A Fairytale Christmas (9:00 p.m.) UP
Thursday, December 13
The Great American Baking Show: Holiday Edition (9:00 p.m.) ABC
Friday, December 14
87th Annual Hollywood Christmas Parade (8:00 p.m.) CW
I Love Lucy Christmas Special (8:00 p.m.) CBS
Christmas Around the Corner (8:00 p.m.) Lifetime
The Dick Van Dyke Show—Now In Living Color! (9:00 p.m.) CBS
Saturday, December 15
Holiday Affair (12:00 p.m.) TCM
A Gingerbread Romance (8:00 p.m.) Hallmark
Christmas Pen Pals (8:00 p.m.) Lifetime
Trail of Robin Hood (8:00 p.m.) TCM
Time for Me to Come Home for Christmas (9:00 p.m.) Hallmark
Three Godfathers (9:30 p.m.) TCM
Star in the Night (11:30 p.m.) TCM
Sunday, December 16
The Shop Around the Corner (6:00 a.m.) TCM
In the Good Old Summertime (8:00 a.m.) TCM
Christmas on Holly Lane (7:00 p.m.) UP
iHeartRadio Jingle Ball 2018 (8:00 p.m.) CW
Entertaining Christmas (8:00 p.m.) Hallmark
Hometown Christmas (8:00 p.m.) Lifetime
Meet Me in St. Louis (8:00 p.m.) TCM
Reunited at Christmas (9:00 p.m.) Hallmark
Whose Line Is It Anyway? (9:30 p.m.) CW
Monday, December 17
Lady on a Train (8:00 p.m.) TCM
Lady in the Lake (10:00 p.m.) TCM
Tuesday, December 18
Fitzwilly (12:00 a.m.) TCM
Crooks Anonymous (2:00 a.m.) TCM
Cover-Up (3:45 a.m.) TCM
Greatest Holiday Commercials Countdown 2018 (8:00 p.m.) CW
Greatest Holiday Video Countdown (9:00 p.m.) CW
Wednesday, December 19
Grandma Got Run Over by a Reindeer (8:00 p.m.) CW
Bachelor Mother (8:00 p.m.) TCM
Olaf's Frozen Adventure (8:00 p.m.) ABC
Full Frontal with Samantha Bee's Christmas on I.C.E. (10:30 p.m.) TBS
Thursday, December 20
All Mine to Give (12:00 a.m.) TCM
A Charlie Brown Christmas (8:00 p.m.) ABC
Friday, December 21
A Home For The Holidays: The 20th Anniversary (8:00 p.m.) CBS
A Christmas Kiss (8:00 p.m.) Lifetime
Love Actually (8:00 p.m.) TBS
I Want a Dog for Christmas, Charlie Brown! (8:00 p.m.) ABC
Saturday, December 22
Christmas Copy (8:00 p.m.) Hallmark
A Golden Christmas (8:00 p.m.) TCM
Remember the Night (8:00 p.m.) TCM
Small Town Christmas (9:00 p.m.) Hallmark
Christmas in Connecticut (10:00 p.m.) TCM
Sunday, December 23
Carol for Another Christmas (3:45 a.m.) TCM
Scrooge (6:00 a.m.) TCM
TCM Night at the Movies: Merry Christmas! (7:00 a.m.) TCM
Susan Slept Here (2:00 p.m.) TCM
All Mine to Give (4:00 p.m.) TCM
Hometown Holiday (7:00 p.m.) UP
Christmas Made to Order (8:00 p.m.) Hallmark
3 Holiday Tails (8:00 p.m.) Lifetime
The Holly and the Ivy (8:00 p.m.) TCM
Masters of Illusion: Christmas Magic (8:00 p.m.) CW
Charmed (9:00 p.m.) CW
Christmas Bells are Ringing (9:00 p.m.) Hallmark
Monday, December 24
Fanny and Alexander (2:30 a.m.) TCM
Holiday Affair (2:15 p.m.) TCM
Christmas in Connecticut (4:00 p.m.) TCM
Meet Me in St. Lous (6:00 p.m.) TCM
It's a Wonderful Life (8:00 p.m.) NBC
The Bishop's Wife (8:00 p.m.) TCM
A Christmas Carol (10:00 p.m.) TCM
In the Good Old Summertime (11:30 p.m.) TCM
Tuesday, December 25
Meet John Doe (1:30 a.m.) TCM
Disney Parks Magical Christmas Day Parade (10:00 a.m.) ABC
When Calls the Heart Christmas (8:00 p.m.) Hallmark
Love Finds Andy Hardy (6:00 p.m.) TCM
Three Godfathers (8:00 a.m.) TCM
Bundle of Joy (10:00 a.m.) TCM
Bachelor Mother (12:00 p.m.) TCM
Fitzwilly (1:30 p.m.) TCM
A Christmas Story (2:00 p.m.) TBS
The Man Who Came to Dinner (3:30 p.m.) TCM
It Happened on Fifth Avenue (5:45 p.m.) TCM
Photo: Getty Images
Chat About 25 Days Of Christmas Movies & TV Specials: Full 2018 Schedule